In early October 2020, I spontaneously booked a flight to Cairo, Egypt. This spur of the moment booking led me to one of the most unique trips I've taken in a while. Egypt – like the rest of the world – has been on my bucket list for some time, but it never crossed my radar to travel there during a global pandemic. However, when a friend mentioned she was thinking of going, it got the wheels turning and I made the decision to experience Egypt during Covid.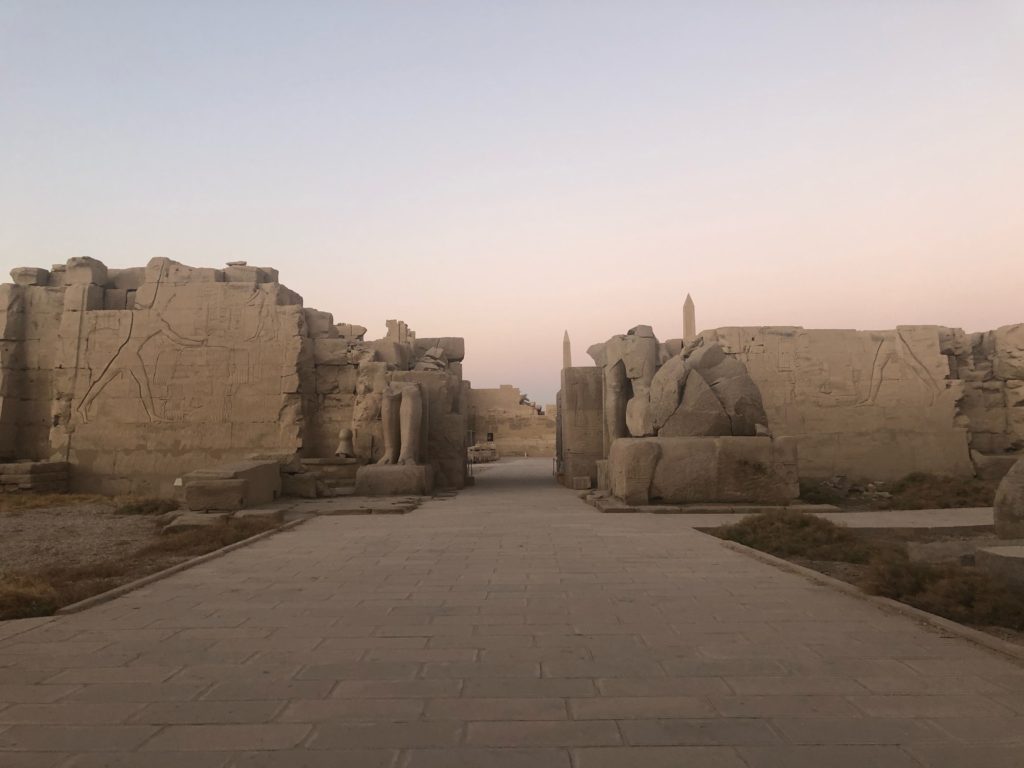 Why Visit Egypt During Covid?
With the revolution in 2011 and a rash of incidents in the Middle East, Egypt really hasn't had an easy decade. Tourism had just started to really rebound in around 2017-2018, but the outbreak of the coronavirus in early 2020 ground it to a screeching halt. So why visit Egypt during Covid? Why now?
For one, the lack of tourism (globally) hasn't helped the local economy. Travelers help to kickstart things – the money paid to have a driver and a guide, hotel staff, restaurants all goes back into the local economy. Yes, a lot of money funnels back into the hotel chain or the pockets of corporations, but the money they pay to their staff puts food on the table for a local family and that isn't happening with no one there.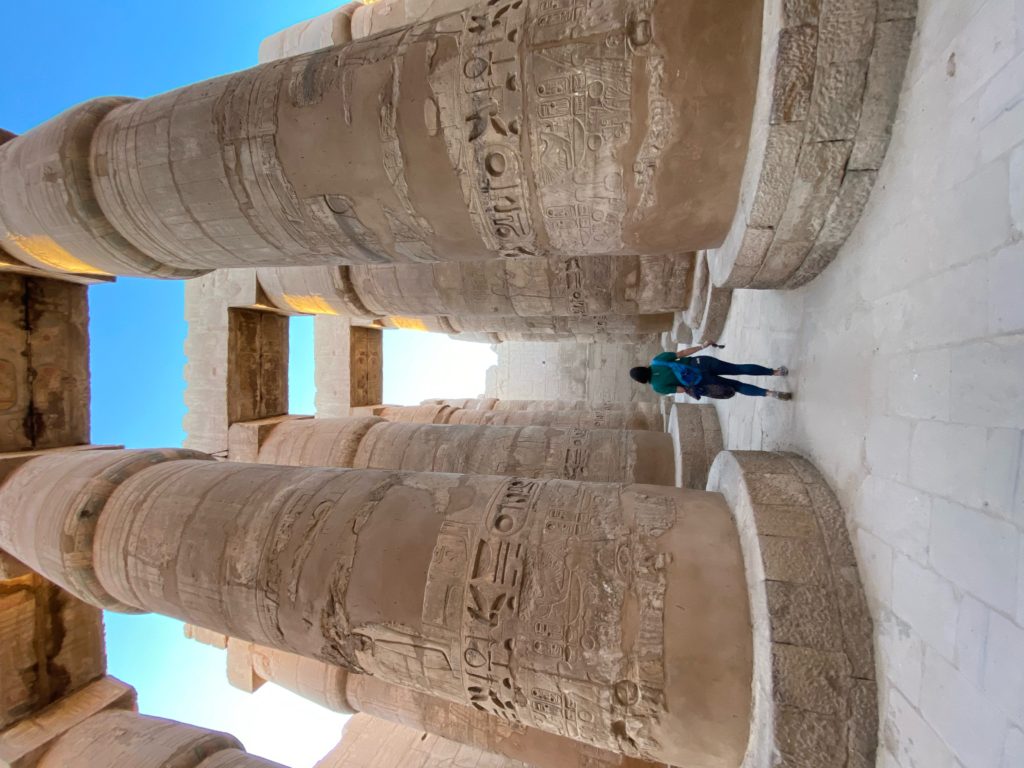 A second reason to visit Egypt now or in 2021 is a more selfish one. You'll have almost every tomb, temple, and pyramid to yourself. It's rare that a traveller to such a famous destination can say that. We've seen that in many places this year – thanks Covid – and it's a great time for locals to get out and explore their own backyard. As restrictions lift (whenever that may be) and travellers become more comfortable with masks, covid testing, and entry requirements, we'll see it less.
Amazing Value and Luxury
In 2018, I wrote about the rebound of tourism in Egypt. In it, I describe the decline of the Egyptian pound (during my recent trip, an Egyptian pound was equal to .06 USD) and the incredible value of a trip. With a smattering of five star hotels in Cairo and Giza, a stunning Sofitel on the banks of the Nile in Aswan, and a plethora of luxury cruises, not to mention the unparalleled beaches on the Red Sea, a high-end holiday in Egypt can be a fraction of the cost for the same quality in Europe or Australia.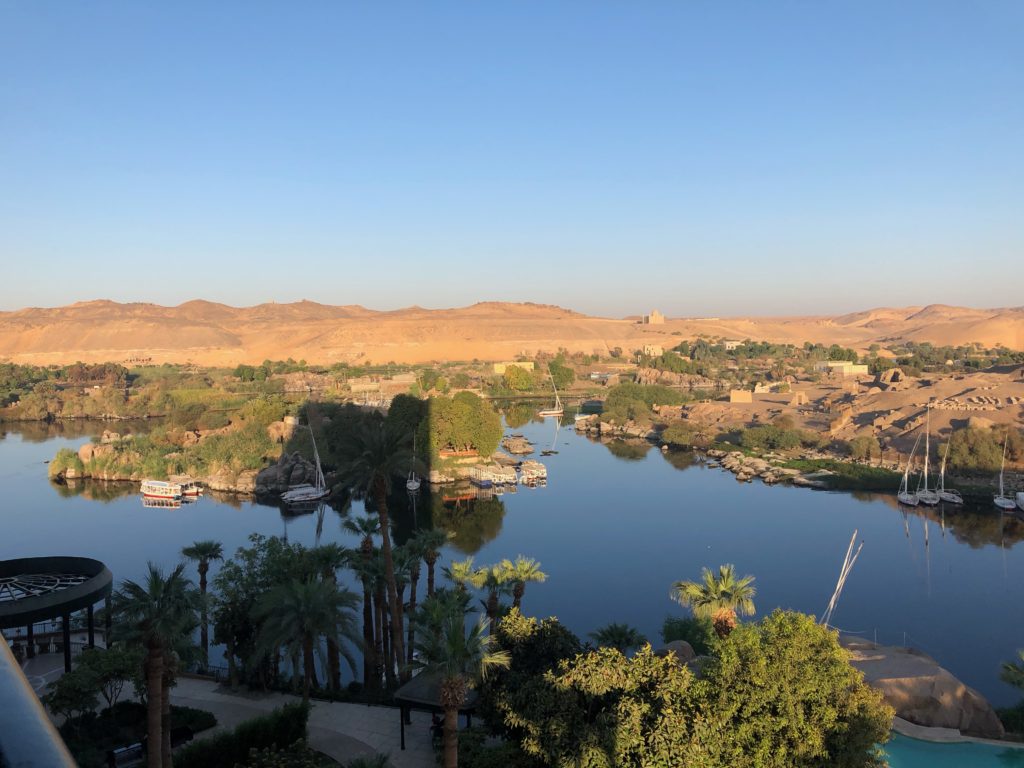 What Was it Like to Experience Egypt During Covid?
I can honestly say I have never had another trip like this one. In Luxor, our little group of four had the Valley of the Kings to ourselves. We went into various tombs without another tourist near us, and we spent an uninterrupted twenty minutes with King Tut. There was no one else at the Ramesseum. At the grand hypostyle hall in Karnak, I roamed around the columns and could lose sight of anyone else. In Kom Ombo, we saw just two other people. At Dahshur, I was the only tourist in sight.
There were a few places I saw large tour buses, but the groups piling out of them were small. I spotted an archaeological tour in Saqqara, and a handful of tourists at the Colossi of Memnon in Luxor. In any case, it's clear that even these groups were the bare minimum of what I would have seen in another year.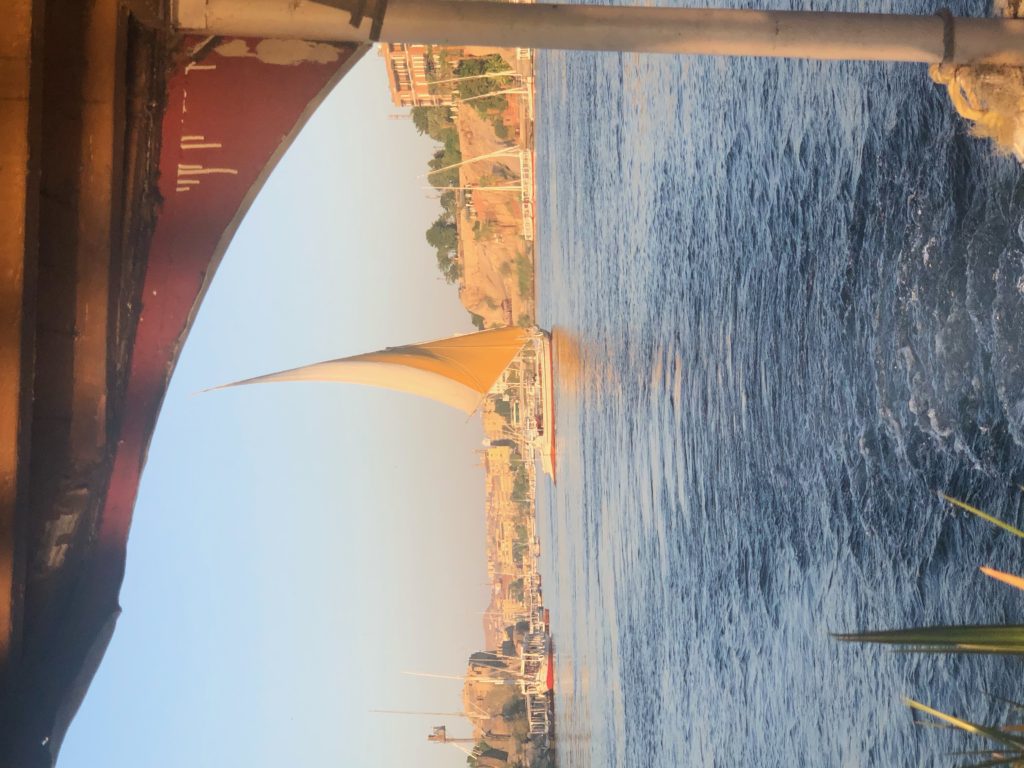 I prefer to travel during shoulder or off-season. Research shows that travelling in off-peak times can be 20% less in the overall cost of a trip. Places like Rome and Florence are far less crowded in December or January than they are in June and July, but they're still busy. Because of the weather in the Middle East, November to March is the most ideal time to experience Egypt. Yet the lack of other tourists made this feel like the offset of off-seasons. It shouldn't be.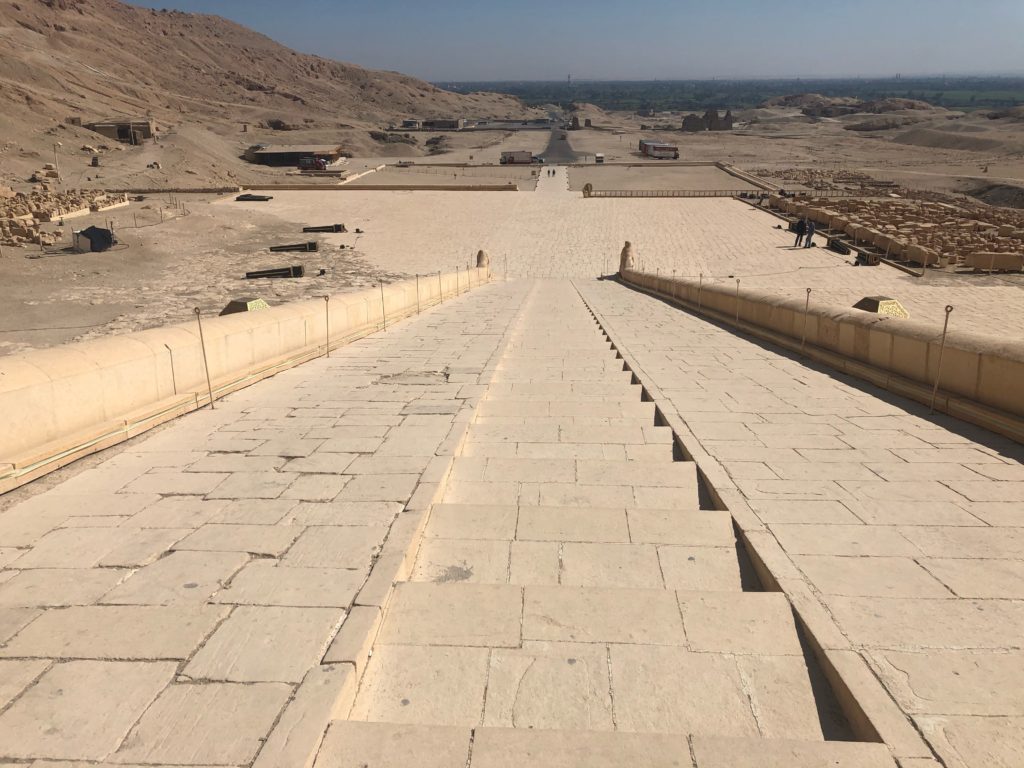 Was it Safe?
At no time did I feel unsafe.
Egypt requires a negative test taken with 96-72 hours prior to departure (*departure specific*) and a signed health declaration on arrival. So, prior to travel, I took three covid tests. What is the departure-specific note? It means that people who transit specific cities/airports are allowed to take their covid test within 96 hours of departure. The remainder are required to take the test with 72 hours. I transited Paris Charles de Gaulle, which is on the 96 hours list. My test needed to be within 96 hours of the flight from CDG-CAI, NOT my first flight out of my hometown. Not all European airports are on the 96 hours list – Amsterdam Schiphol, for example, is not.
From a travel-during-covid perspective, yes, absolutely safe. The airlines (Delta and Air France) were proactive in their messaging about what to expect. Pre-trip, I received a lot of emails with links to various destination information and standards of care. Both airlines provided masks to those who did not have them and offered small sani-packs at boarding. Air France required surgical masks and the French Department of Health required a health form on arrival into Paris. The lounges were all clean and spaced out. Food was available but was either pre-packed or made to order. Hotels and museums required staff to wear masks at all times.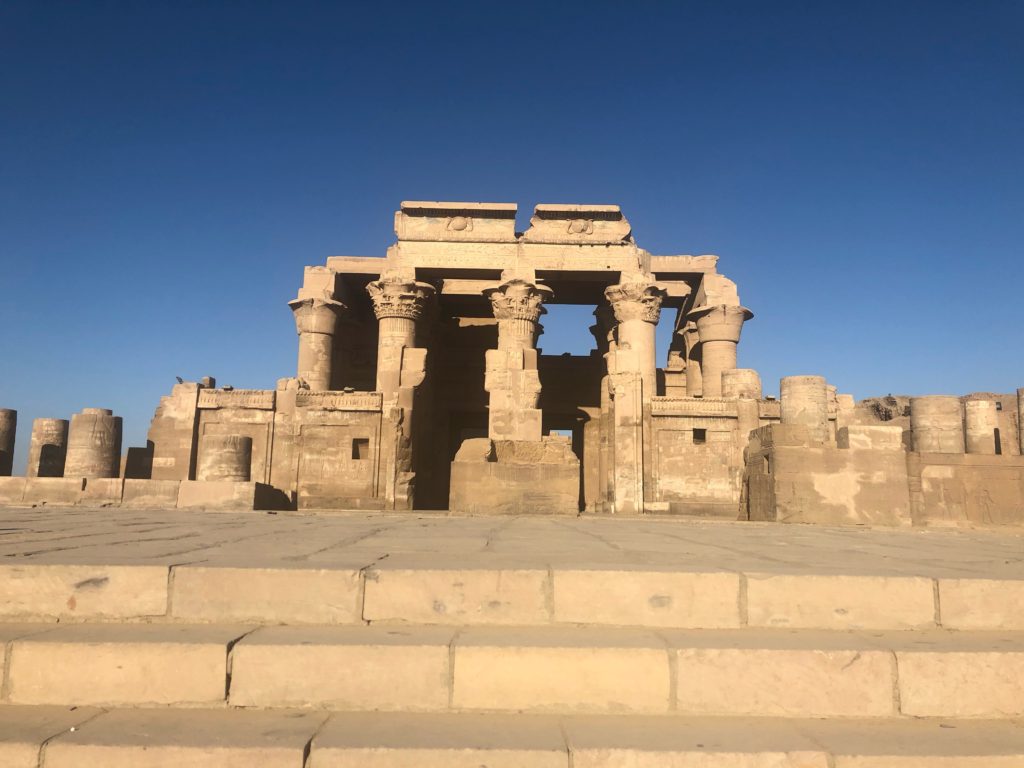 From a travel-to-the-Middle-East perspective, yes, absolutely safe. I had a police guard at all times, plus a driver AND a guide. Often a ground representative from the tourism company joined me, starting with my arrival in Cairo where he met me before immigration and handled the visa on arrival for me. To enter my hotels, I passed through a metal detector and my bags went through an x-ray machine. At almost all archaeological sites and museums, I did the same thing.
I cannot stress enough how safe I felt in Egypt during covid, and can't wait to go back.
**
For more information on how to plan your own trip to Egypt, please reach out! I work with vetted ground operators and the best hotels. Paper, Ink, & Passports Travel is a bespoke travel designer specialising in off the beaten path and adventurous destinations. As an independent affiliate of Largay Travel, I have access to privileges and perks that a traveller cannot get through the internet.