We all have different feelings about traveling right now. When you're ready, we hope you feel safe, inspired, and excited to join us on The Beaches of Fort Myers & Sanibel.
On The Beaches of Fort Myers & Sanibel, vacations have always offered seclusion in the outdoors. Sometimes that means kayaking alongside manatees, other times finding your own private stretch of beach. But in this particular instance, we're talking food. Yep, here in Southwest Florida, dining can be a secluded outdoor pursuit, too.
And it can be done in style. Swap the beach towel for a picnic blanket. Grab some fresh-squeezed juices from a local farmers market. Turn up the dial to 11, and dress your family in all-white garb to get those sunset photographs on your 'gram-grid. You decide how far you want to take it: Will you bring real silverware, coordinating dishes set on placemats, a flower-filled vase, and large cushions to sit upon? Or will you opt for cornhole, card games, and a frisbee?
However you do it, outdoor dining in Southwest Florida is virtually effortless. Here's how and where to find your vacation picnic perfection.
1. Feast on the beach…
Photo: South Seas Island Resort
On Captiva Island, the outdoors is your playground and the options are limitless. But first things first: feasting at South Seas Island Resort.
Dine right on the resort's 2.5-mile beach, the staff choosing a secluded spot to set up your luxury private picnic. This is one for the books — a multicourse dinner with three tiers of possibilities to choose from. Gulf grouper? Check. Filet mignon? Check. Key lime pie? Without a doubt. There could even be champagne, chocolate truffles, and artisanal marshmallows at your reserved firepit to celebrate your arrival. Be sure to clink-clink that stemware.
Tip: South Seas will also deliver gourmet groceries to your door, should you feel like playing chef.
2. …alongside your own lagoon…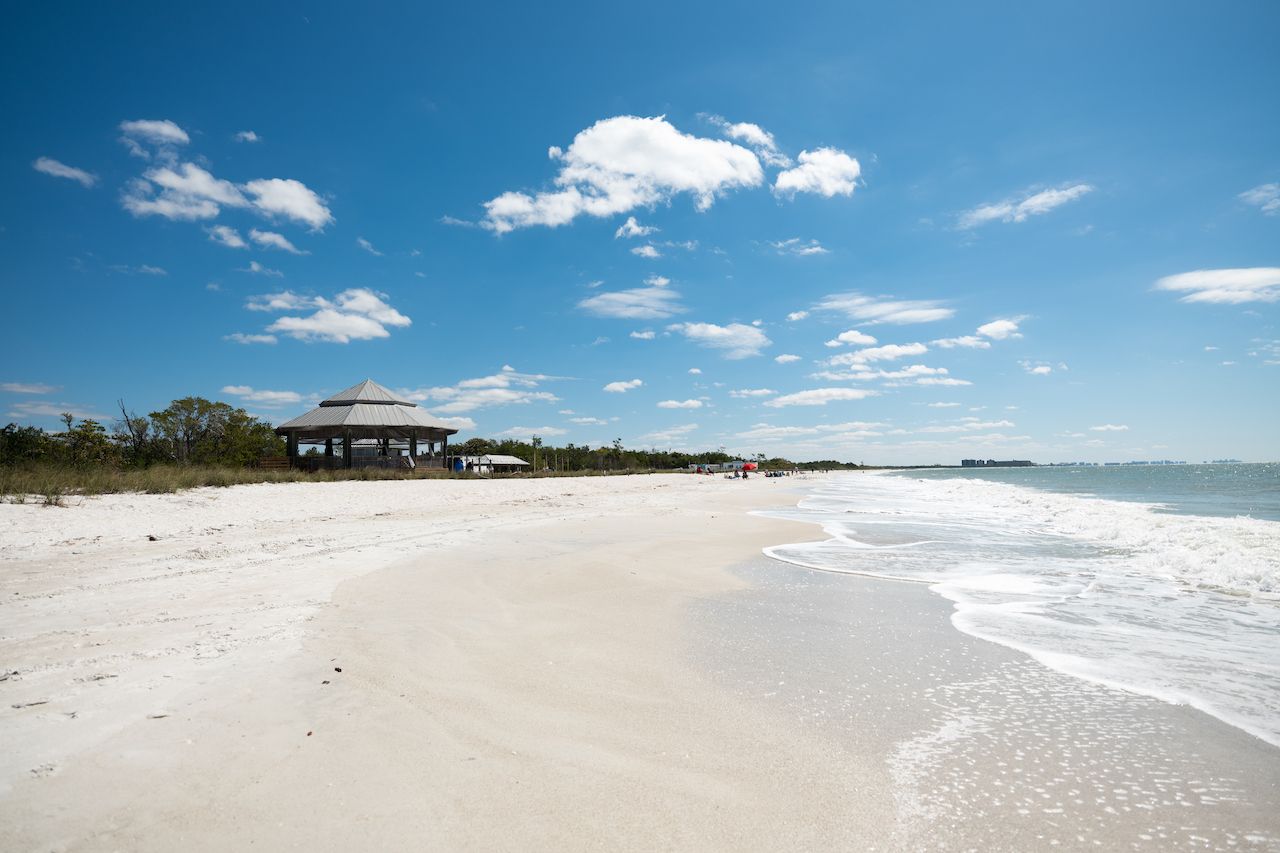 Photo: The Beaches of Fort Myers & Sanibel
Lovers Key State Park was once so remote — or so the story goes — starry-eyed lovers were the only ones who sought out its unending solitude, its deep mangrove forests, lagoons, and pristine beaches.
Nowadays it's much easier to get to — it's right off Estero Boulevard — but it remains quiet and serene. Spend a moment searching for shells on the 2.5-mile beach, then head for the trails, peeking into the park's world of wildlife. Ospreys, roseate spoonbills, snowy egrets, tortoises, alligators, and dozens of other creatures will be keeping you company, whether you know it or not. Bring a hammock with you (permitted in designated areas), and enjoy that picnic while you watch the trees. Who will spot an American kestrel first?
3. …or on your very own sailboat.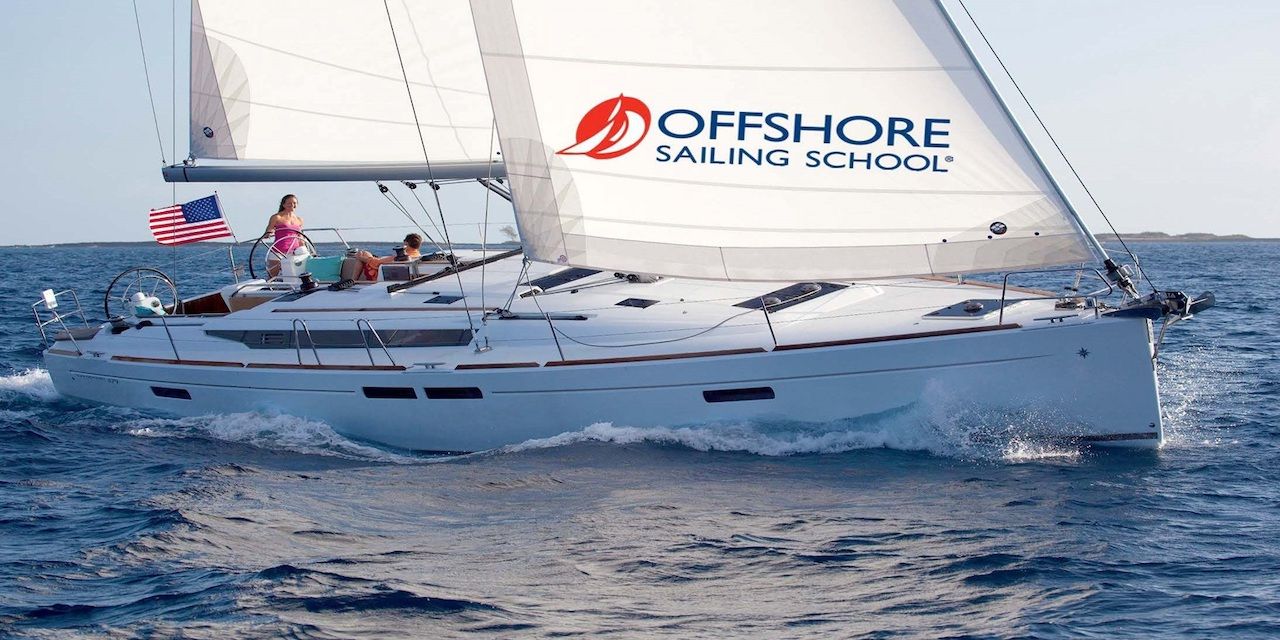 Photo: Offshore Sailing School
In a world where everything is automated, works with the push of a button, or lives in the cloud, there's something romantic about learning a new skill from the ground up. Enter: sailing. Sailing is meditative, it requires knowledge and patience, and it's an authentic way to appreciate the outdoors. You'll learn about weather patterns, wind strength and direction, and the animals and organisms that make the ocean their home.
On Captiva Island — at the aforementioned South Seas Island Resort — you can join forces with Offshore Sailing School and enroll in live-aboard courses. Their multi-day experiences will have you practicing the sailor life on a monohull cruising yacht. Most meals (including snacks) are covered, and there's nothing like a taste of living at sea. Especially when you're the one at the helm.
Tip: There are two-day intensive courses (with classes in the morning and afternoon), more expansive five through ten-day courses, and even half-day sessions.
4. Be inspired by the water.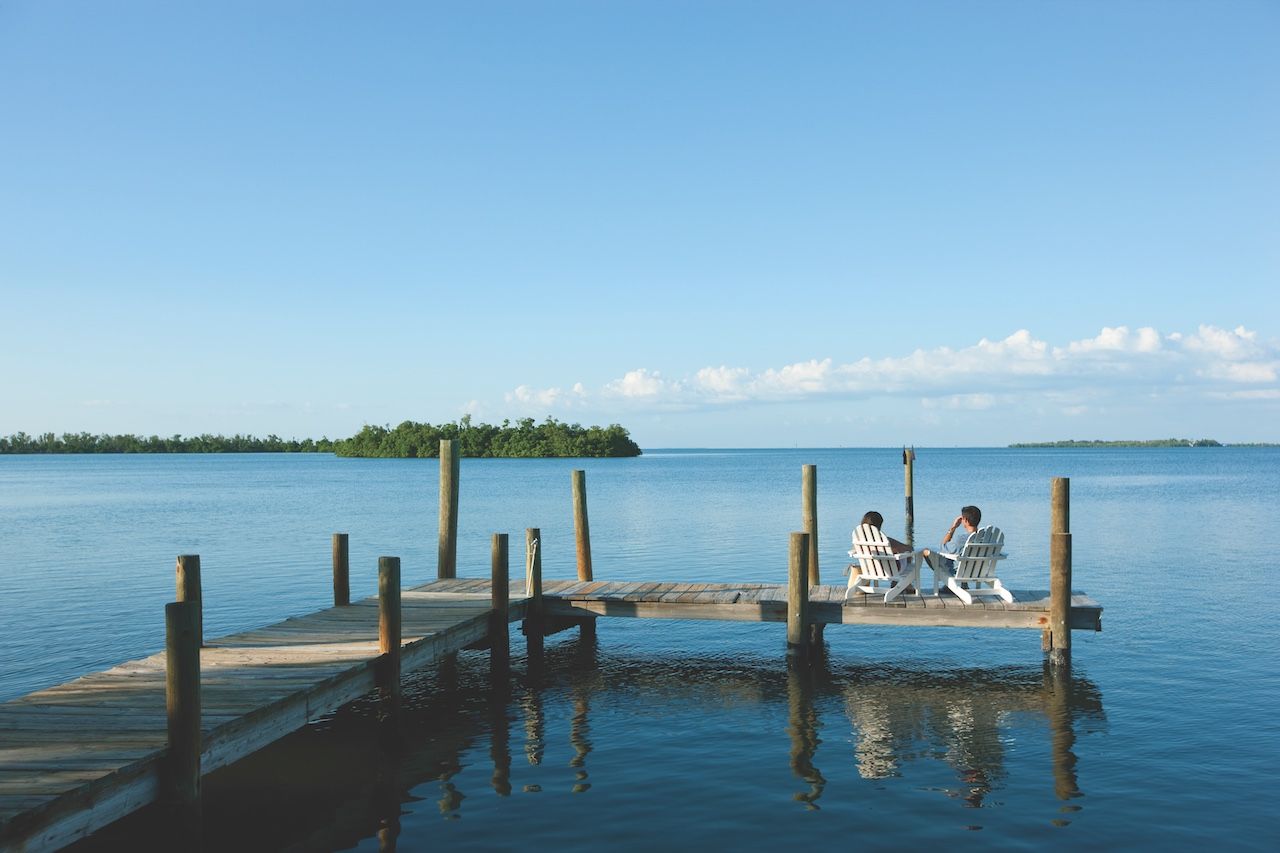 Photo: The Beaches of Fort Myers & Sanibel
Pine Island is the largest island in Florida and sits just 20 miles from downtown Fort Myers. You'll want to get on the water, of course, and fishing and boating activities abound. Go kayaking amid mangroves in the Pine Island Sound Aquatic Preserve or along the Great Calusa Blueway, where you'll get a manatee's-eye view of quintessential Southwest Florida landscapes.
Pack that picnic, find your spot, and point your nose due west at sunset. The Beaches of Fort Myers & Sanibel is known for its multi-hued twilight, so if you time it right, you can dine with a technicolor view.
5. Add some pedal to your picnic.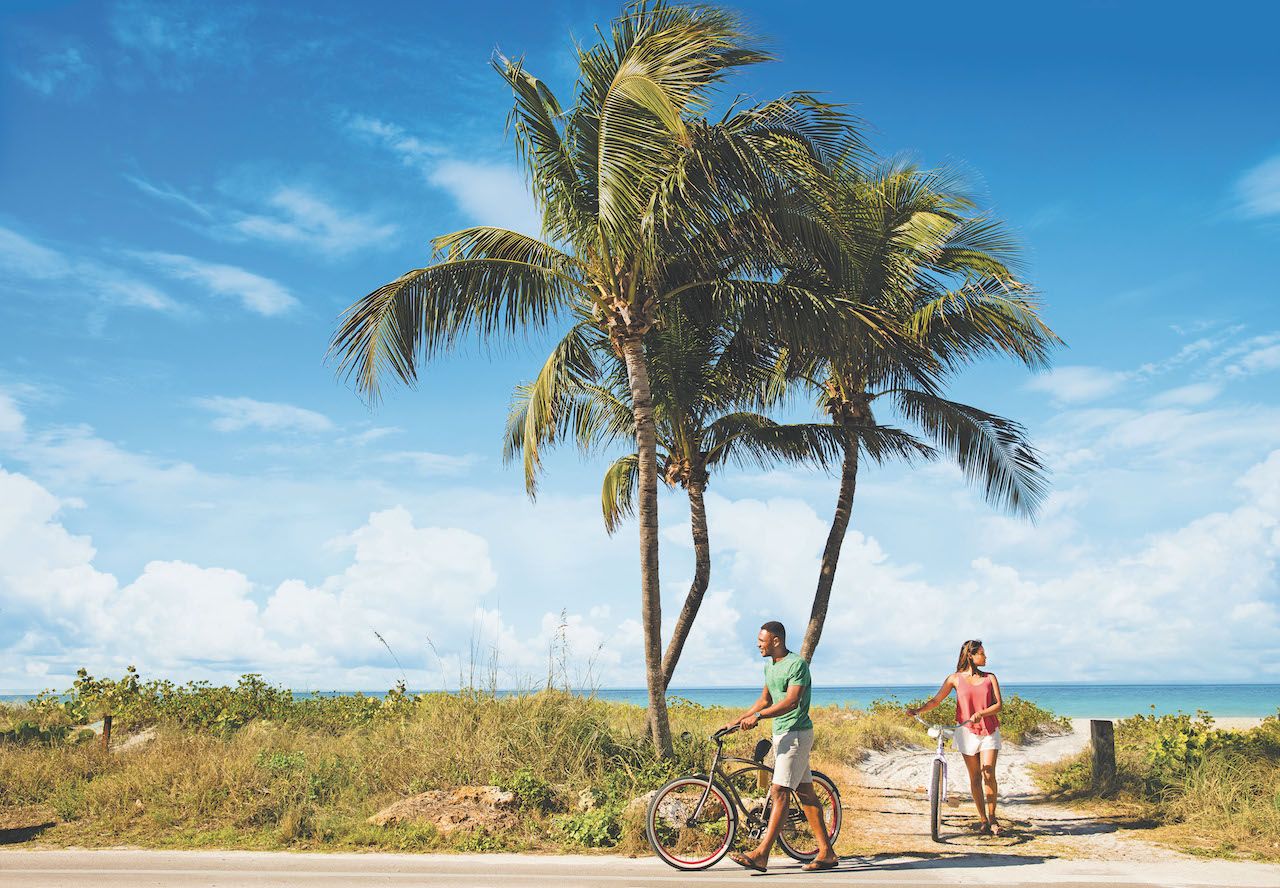 Photo: The Beaches of Fort Myers & Sanibel
Here's an adventure you'll have to sweat a little for: Snag a beach cruiser from GullWing Beach Resort, and load up your basket with snacks. Pedal about four miles north up the coast along Estero Boulevard, building up an appetite. You'll soon reach the northern end of Fort Myers Beach, the pier, and Lynn Hall Memorial Park.
Take your sandals off and snack here, outside, with your little piggies squished in the sand, or order food to-go from one of the many stops along Old San Carlos Boulevard. When you head back to GullWing, you'll have earned your breather at their beautiful beachfront swimming pool.
Tip: Of course, GullWing is right on the beach, too, and offers fully equipped kitchens — if you want to skip the pedaling and just eat here, we won't judge!
6. Dine by candlelight.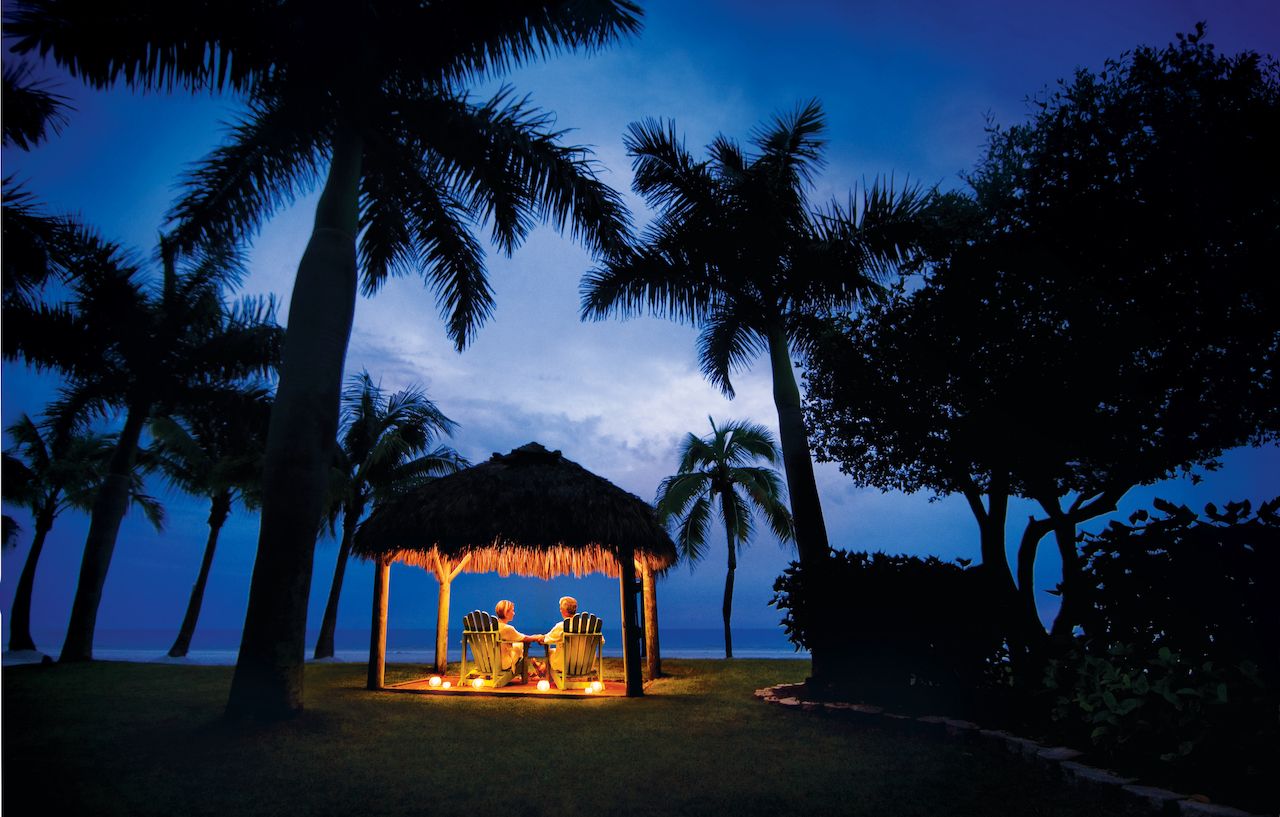 Photo: The Beaches of Fort Myers & Sanibel
Pink Shell Beach Resort & Marina, located on Fort Myers Beach, has humble roots. Beginning with one cottage built in 1950, it's flowered into a 12-acre full-service resort with the Florida Restaurant & Lodging Seal of Commitment. Everything you need is here — no worries if you choose not to mosey too far from your beach chair.
Except to your other beach chair — the one next to that white-linen tablecloth. With Pink Shell's Dinner On The Beach service, you'll choose your wine, settle down to four chef-designed courses, and let the candlelight be all that lights up the sand. The only person sharing the beach with you? Your personal butler.
7. Picnic under the palms.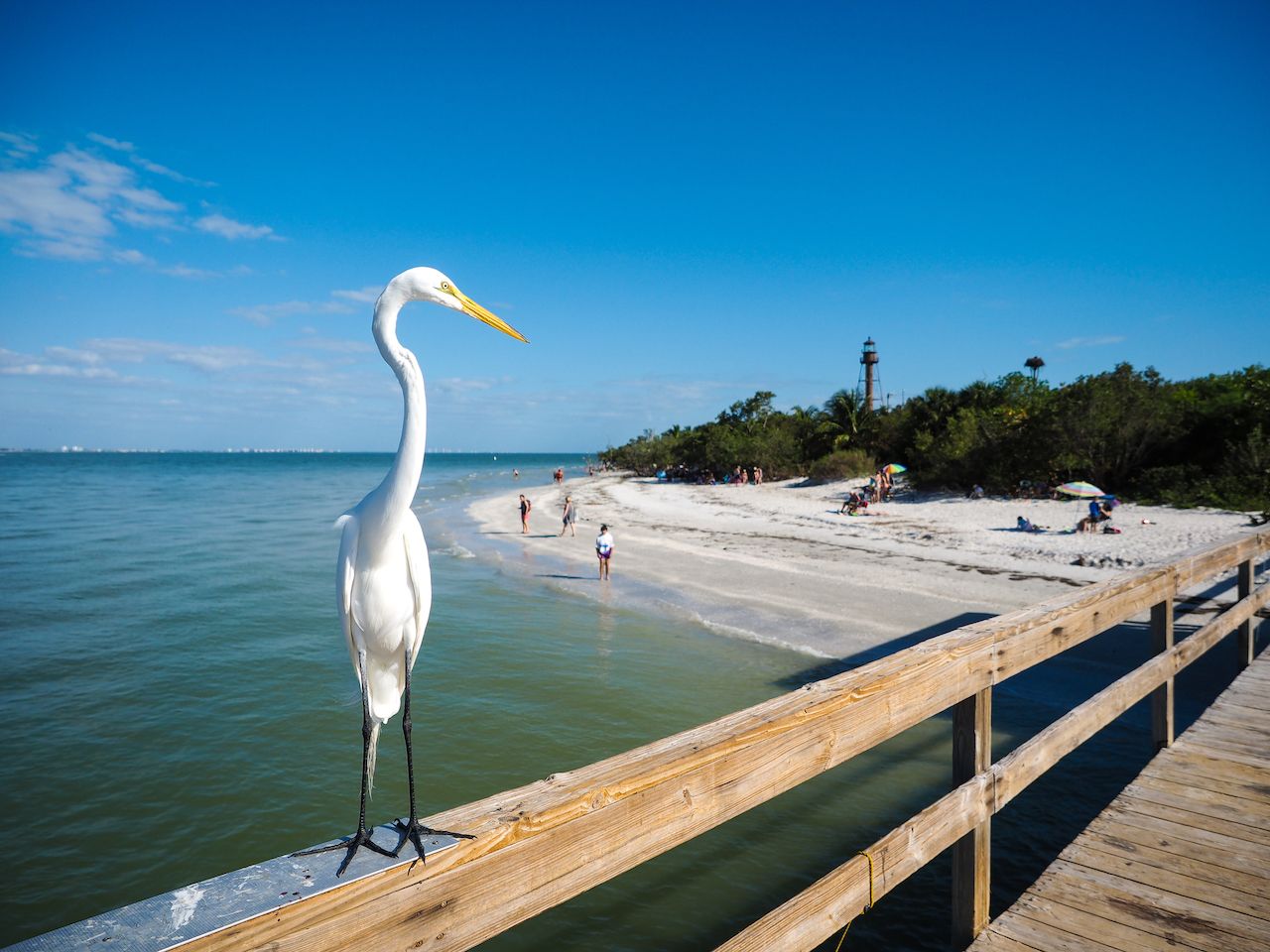 Photo: The Beaches of Fort Myers & Sanibel
Why limit yourself? Many of The Beaches of Fort Myers & Sanibel's incredible restaurants offer takeout, meaning you're never far from a potential picnic no matter where you happen to be. And if you've arranged lodging through Sanibel Captiva Beach Resorts, that really could be anywhere. They run 'Tween Waters Island Resort & Spa, West Wind Inn, Beachview Cottages, Castaways Beach & Bay Cottages, and Sanibel Captiva Island Vacation Rentals, so pick your spot and post up.
Once you're settled, all you have to do is find a picturesque nearby spot to bust out that picnic blanket. Here are a few ideas:
Sanibel Island's Lighthouse Beach Park has designated picnic areas, shaded pavilions, and barbeque grills.
Bowman's Beach, with its network of trails, scenic views, and constantly replenished cache of incredible seashells, encompasses a whopping 50 acres.
No visit to the area is complete without a stop at J.N. "Ding" Darling National Wildlife Refuge, home to a massive population of migratory birds as well as alligators, bobcats, otters, turtles, tortoises, and raccoons. Bring your beach chairs and enjoy a picnic after exploring the four-mile Wildlife Drive via bike, foot, or car.
A lot's possible with just a blanket (and some sunscreen). Well, and maybe your camera too — you're going to want to remember these carefree moments.