The Coolest Airbnbs in Hawaii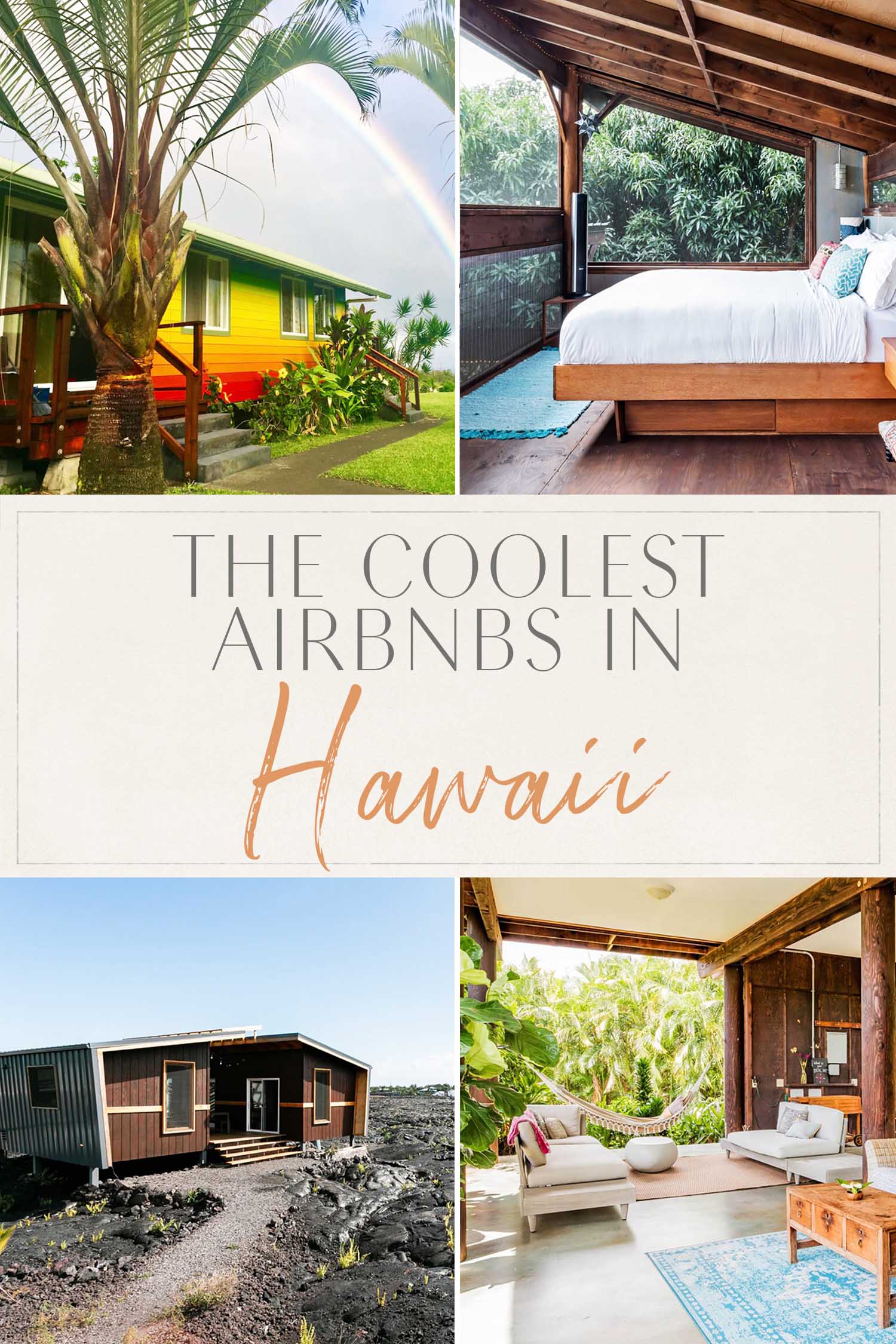 As an Airbnb Associate, I'm excited to curate incredible properties around the world. At no extra cost to you, I earn a small commission when you book through these links which helps me run this blog.
Planning your dream trip to the Hawaiian islands? Some folks have a favorite place and love to stick Maui, Oahu, Kauai, or the Big Island…while others like to sample them all and go island hopping.
Perhaps you're not sure which of the Hawaiian Islands you should travel to? No worries! If you have the time, I would highly encourage checking them all out to explore all the wonders, gorgeous vistas, and bountiful tropical forests.
One major thing to keep in mind while adventuring around Hawaii is to make sure to wear reef-safe sunscreen to do your part in helping preserve the natural beauty of both the land and sea.
And you might want to sample these 10 local foods while you're in Hawaii, too!
From tree houses to farm stays to incredible oceanfront properties, I rounded up the coolest Airbnbs to stay in across Hawaii. A number of these are from the Big Island (they do call it the Big Island for a reason), but there are a handful of places throughout Maui, Kauai, and Oahu, too!
Here are the coolest and most unique Airbnbs to stay at in Hawaii!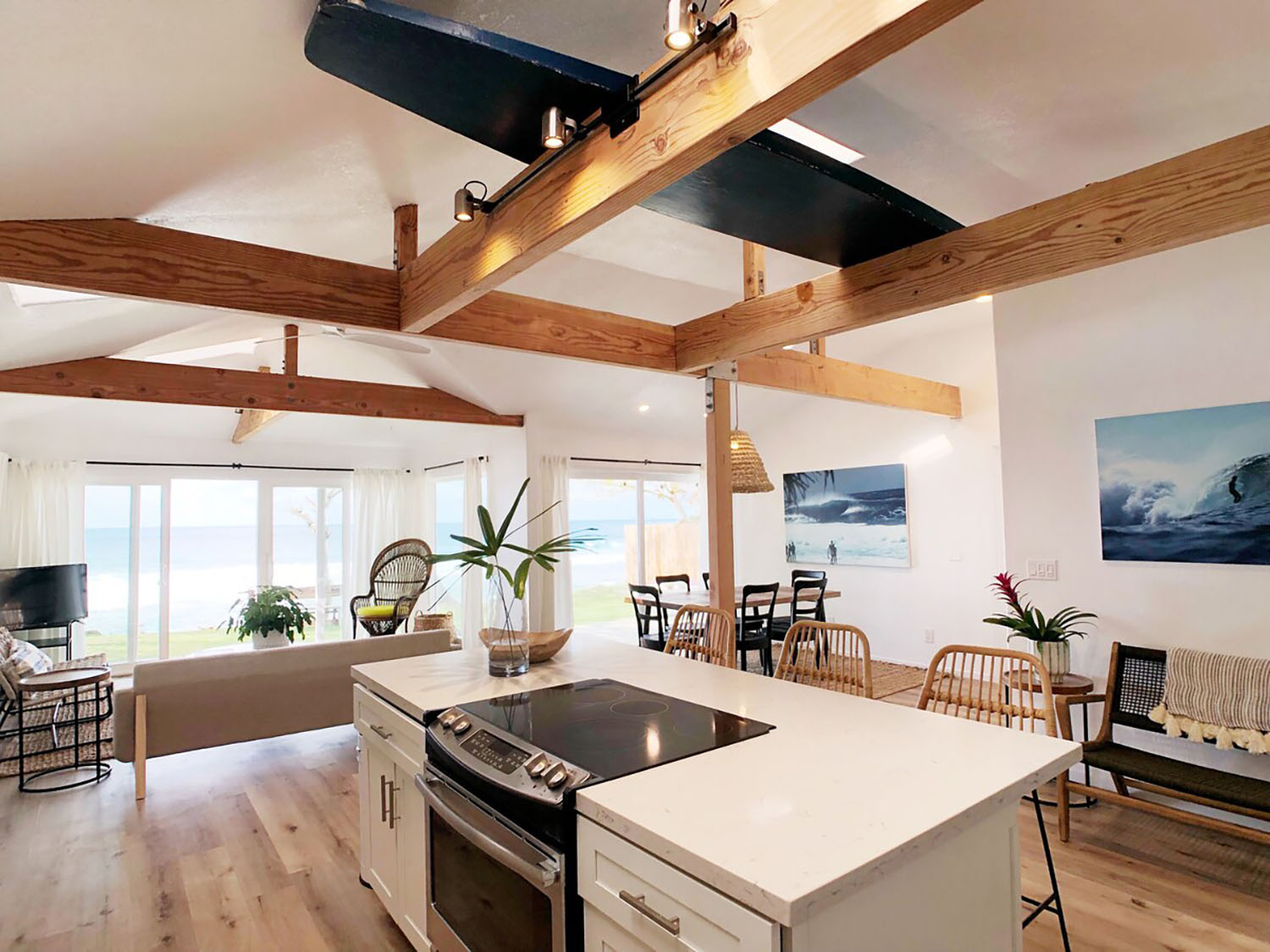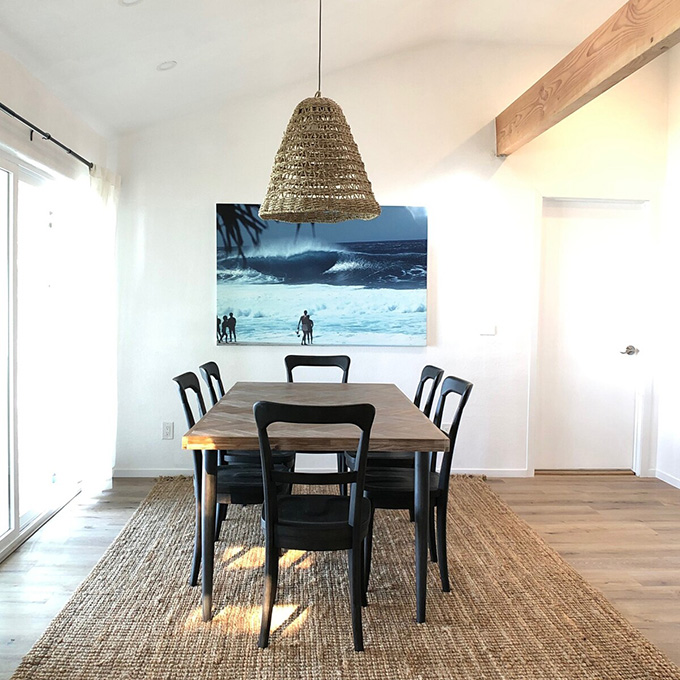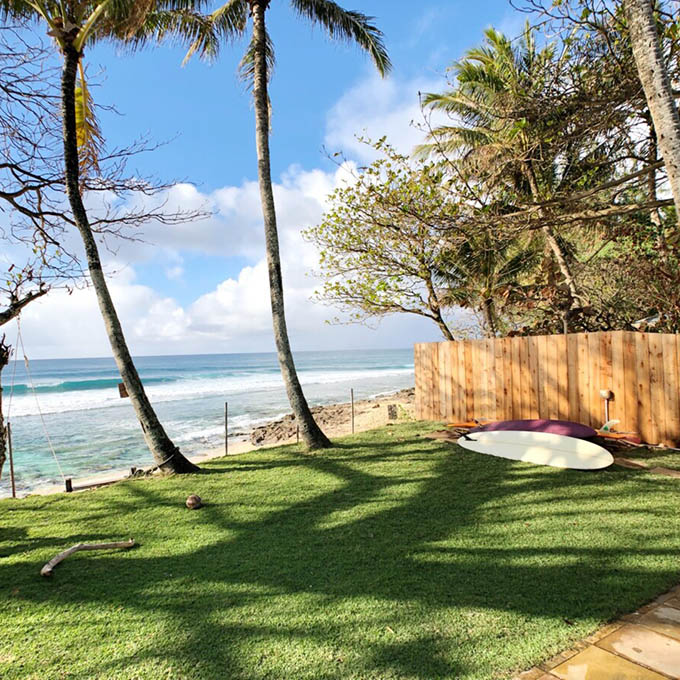 Haleiwa, Oahu
Location, location, location! If you want to wake up to the waves, this oceanfront beach house is the place! With sweeping views of the Pipeline, all the way to Sunset Beach's West Peak, this place is a true gem!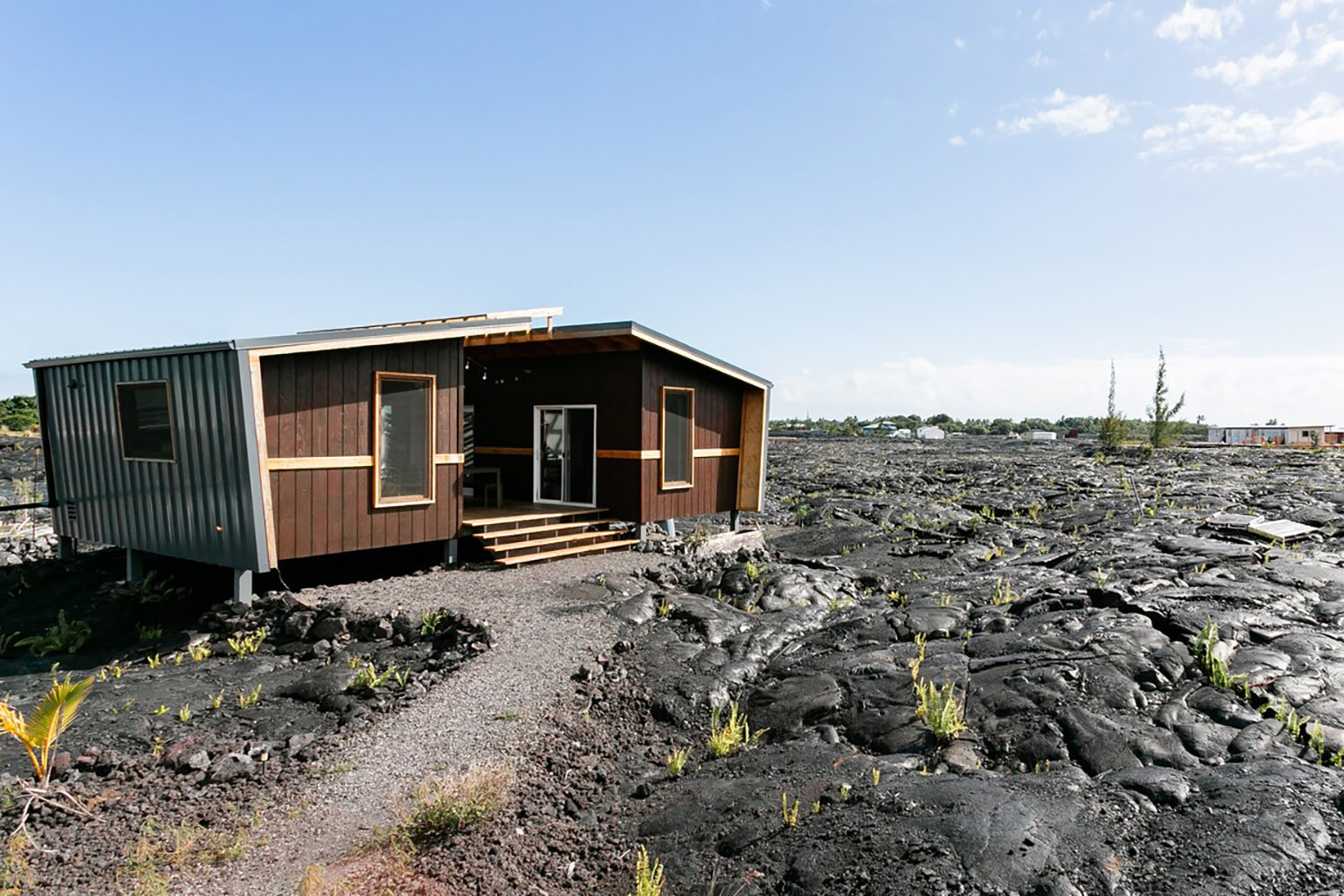 Pahoa, Big Island
If you're looking for a seriously unique Hawaii experience, you can see Pele's Orange glow from this Airbnb! This otherworldly setting provides a cool and off-grid stay at the foot of the world's most active volcano.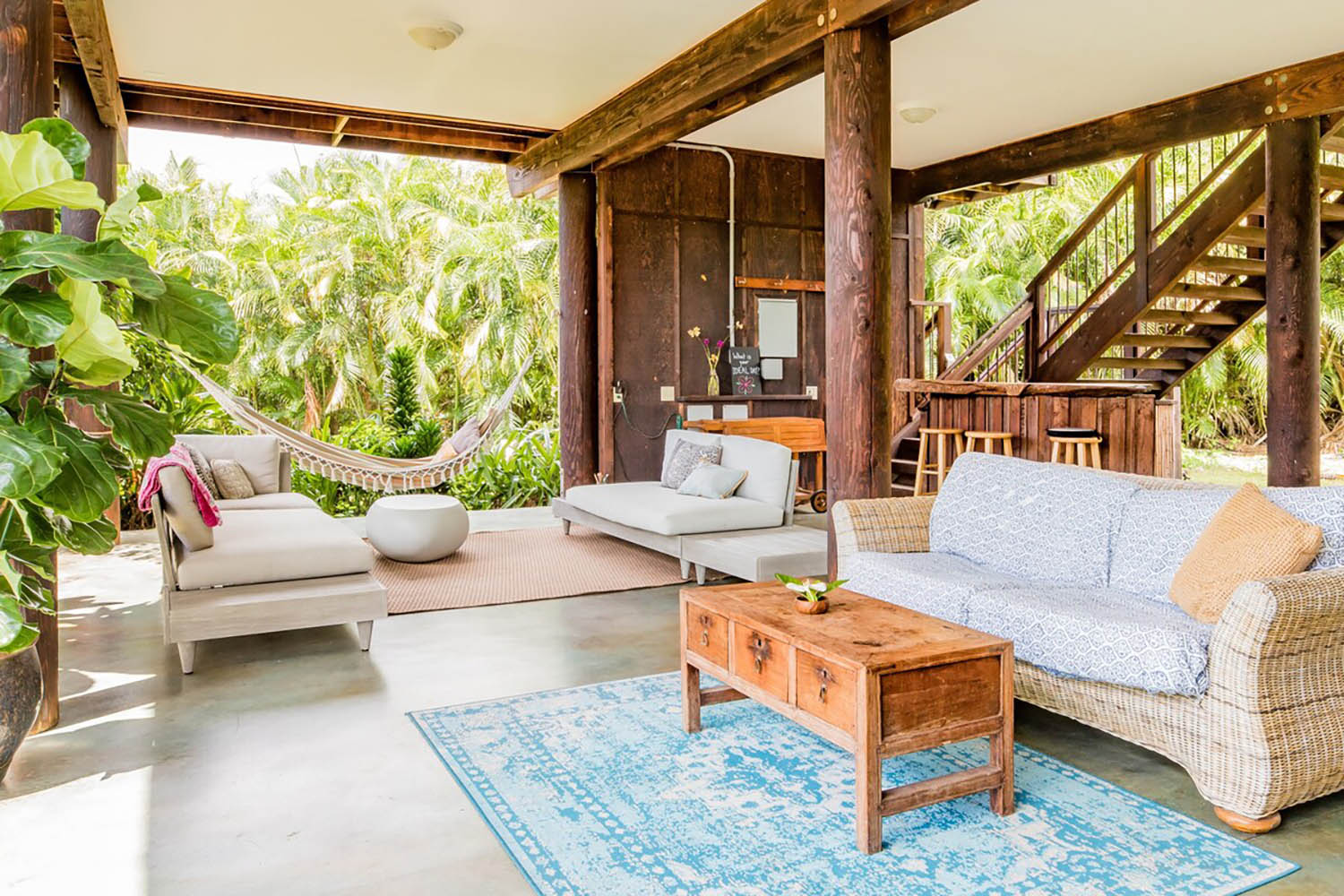 Captain Cook, Big Island
Modern meets Indonesian style on this organic mango farm! Soak up the sun and embrace the abundant outdoor living space. This place is airy and peaceful and ideal for connecting with nature.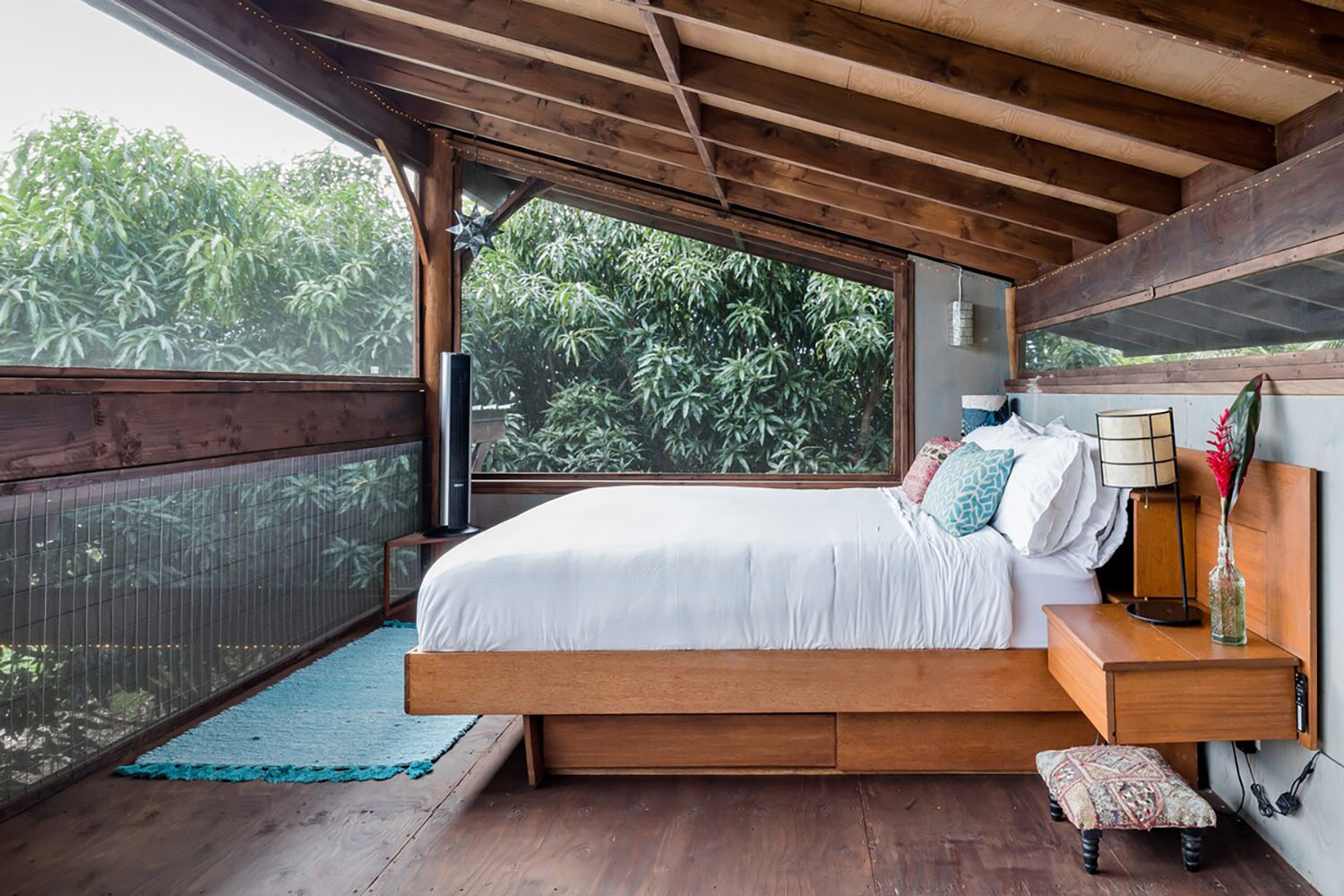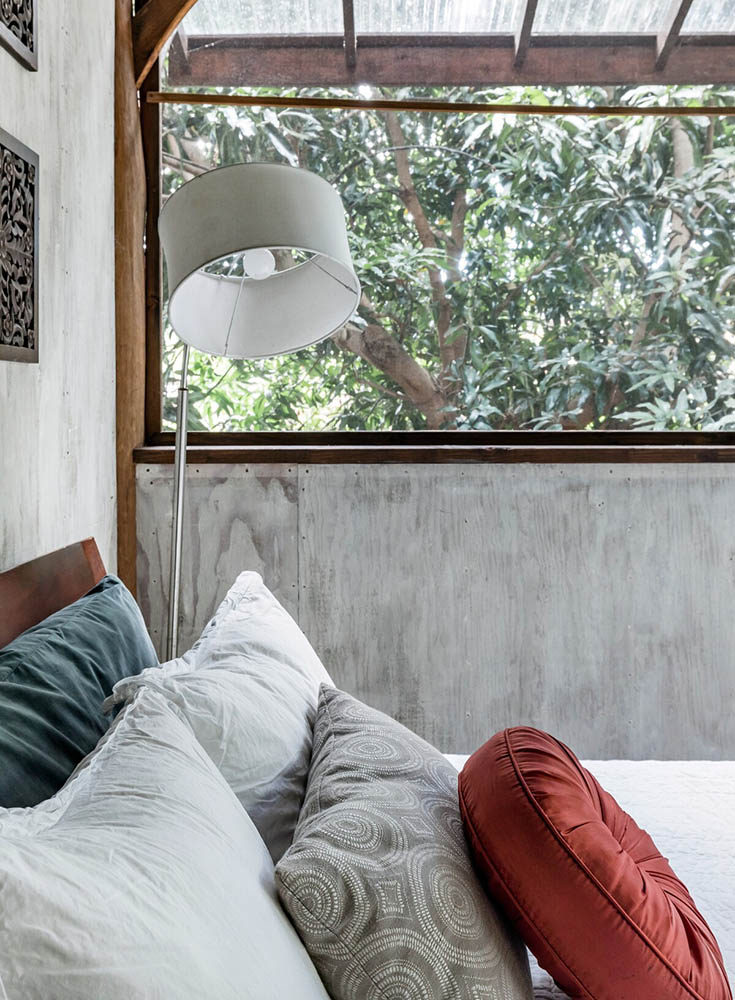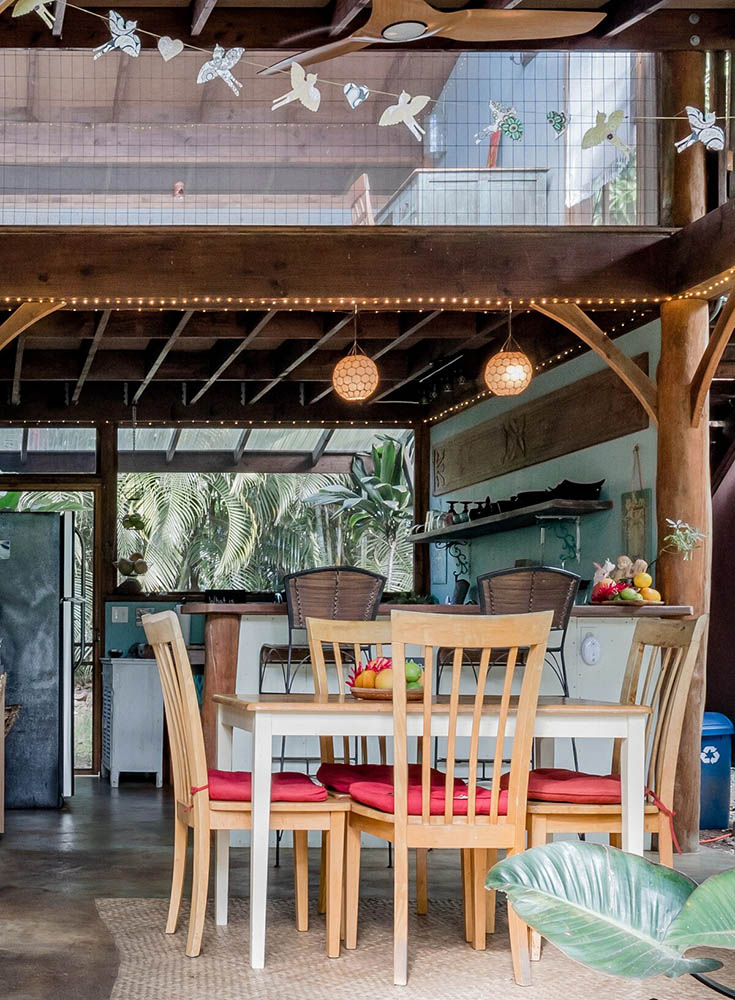 Captain Cook, Big Island
Located near Kealakekua Bay, this place is the space for nature lovers! Wake up to the canopy in a lofted bed and embrace the sun via the gorgeous floor-to-ceiling walls. Sequestered away in a grove of mango trees, this place is an eclectic and tropical delight!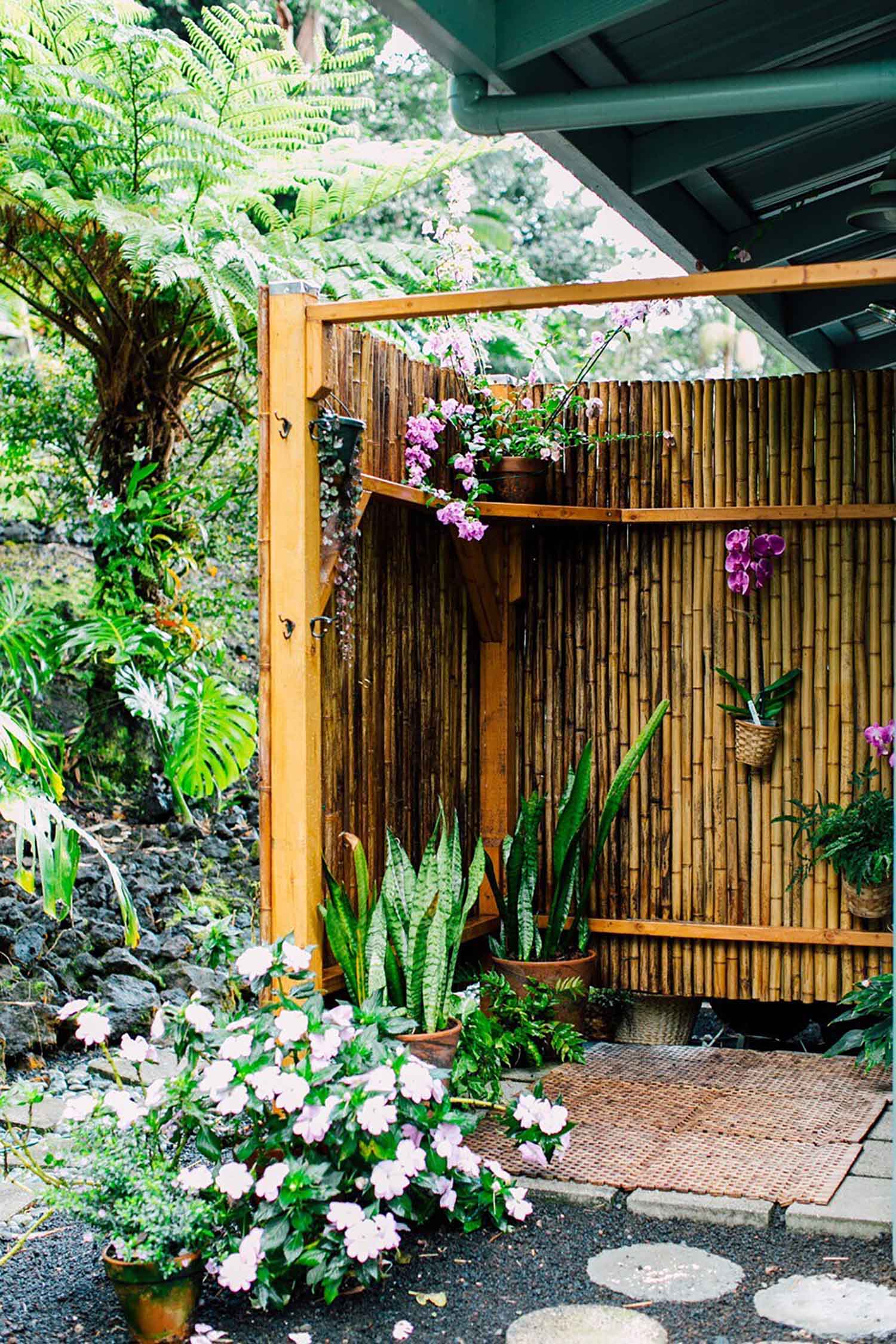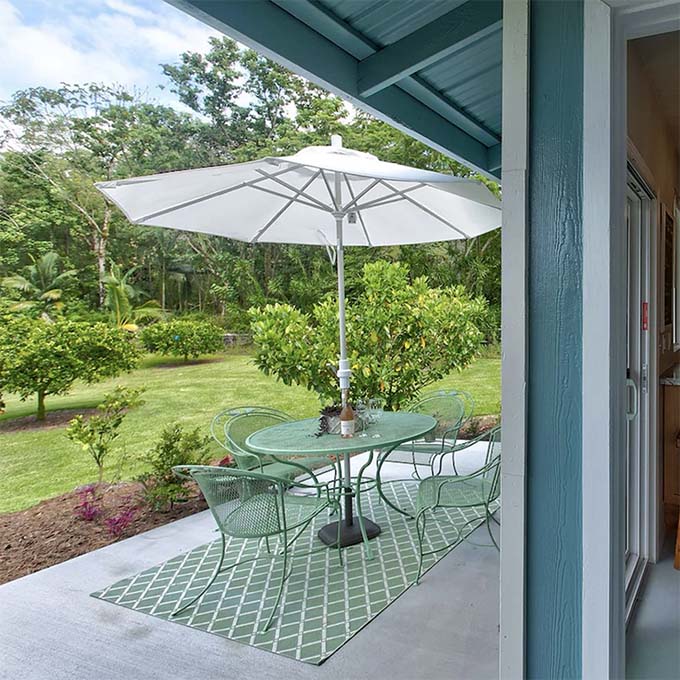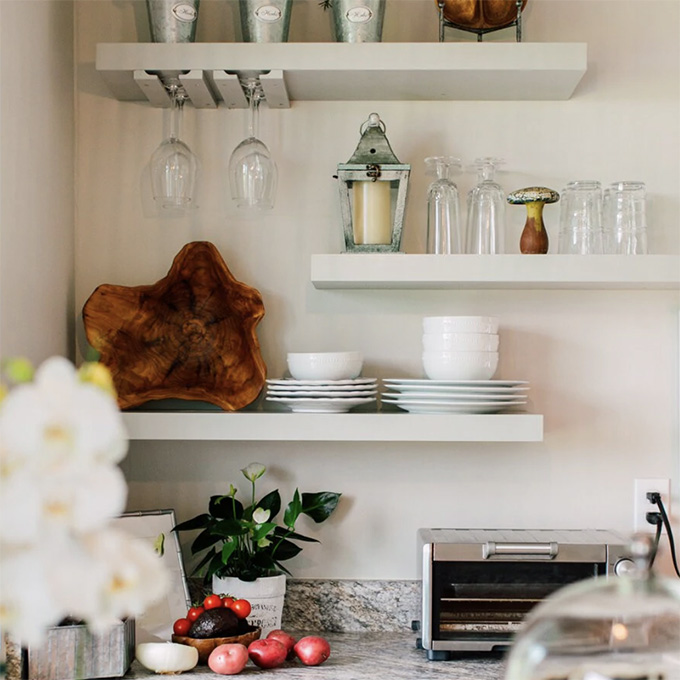 Keeau, Big Island
This slice of paradise sits on 1-acre of a tropical orchard with so many fruit trees, orchids, herbs, and bamboo. There's an indoor bath and shower along with an outdoor bamboo shower (and it doesn't get better than that, does it?).
The cozy space is so thoughtfully stocked and the ideal place for a foodie who loves local flavors!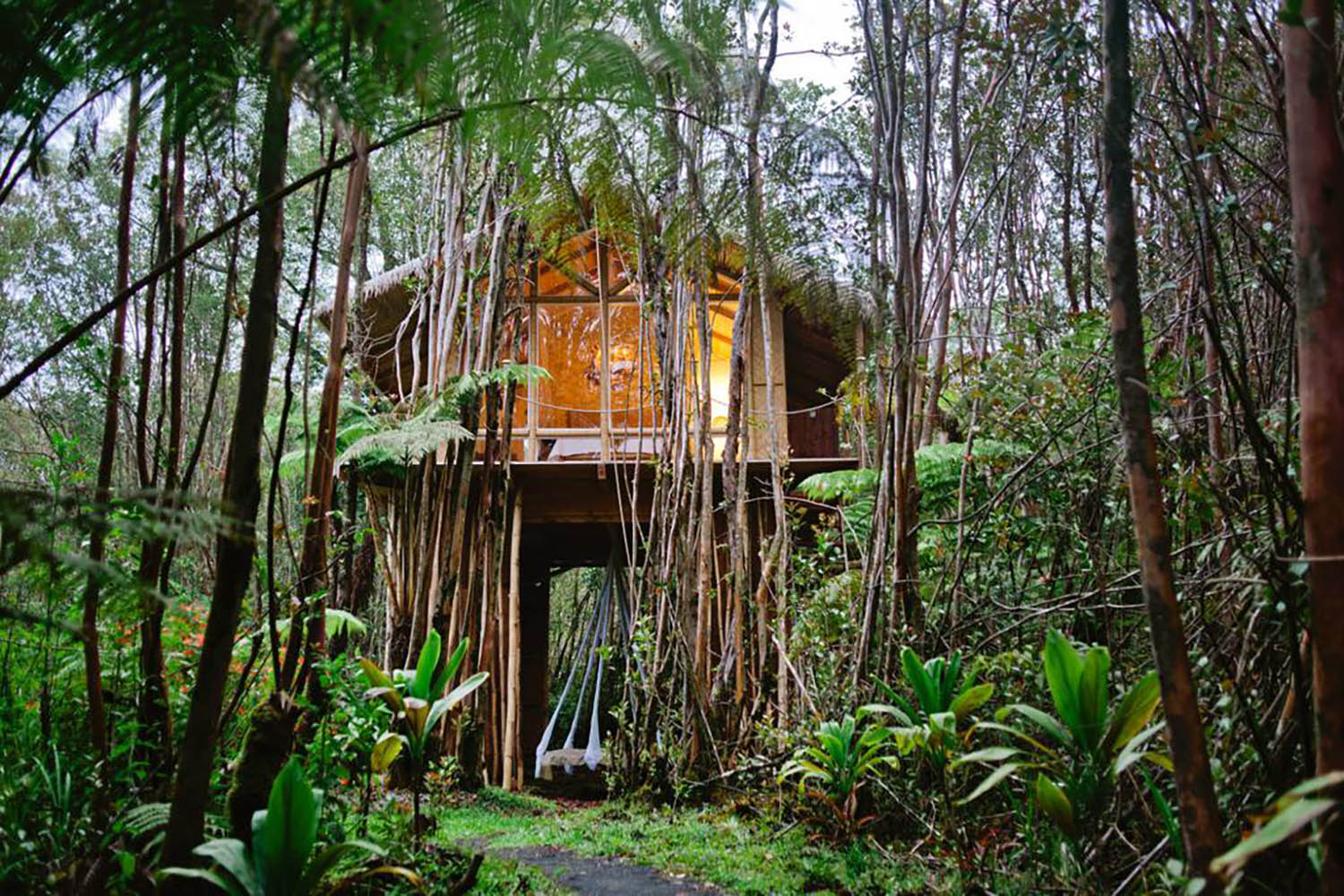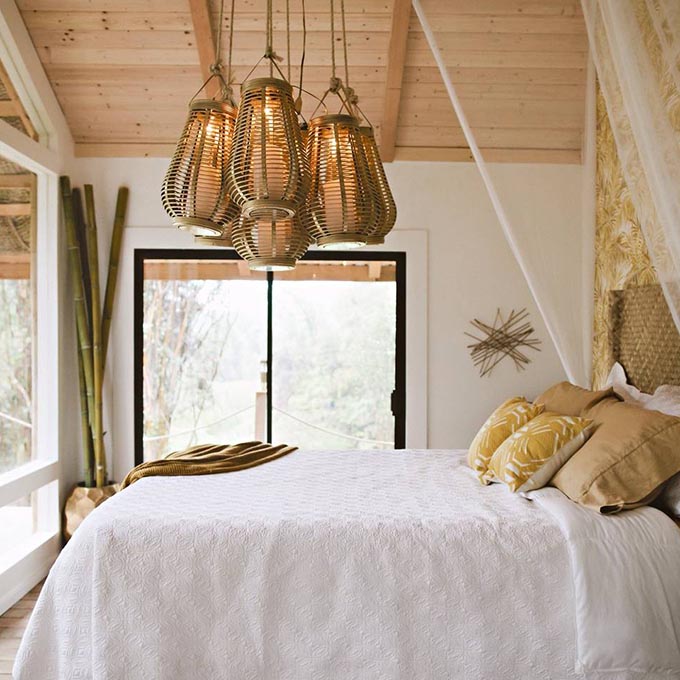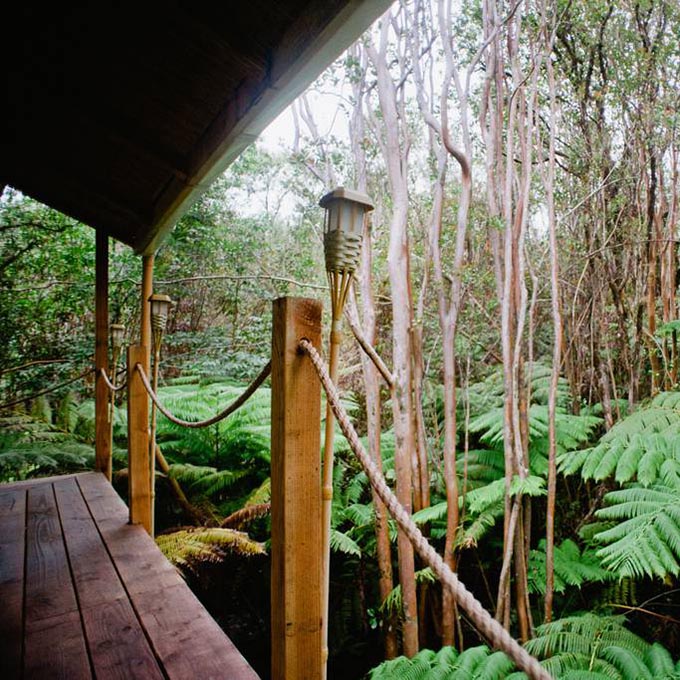 Fern Forest, Big Island
Fancy staying in a secluded bamboo treehouse? Hidden away under a canopy of local flora, you'll ascend to your oasis via a trapdoor (so cool!).
This Dreamy Tropical Treehouse is just 10 miles away from Volcano National Park, making it the ideal place to relax and unwind after a day of adventuring.
There's a hanging bed at ground level (talk about dreamy!), and an overall sort of vintage 1970s vibe throughout the property. I'd definitely want to sample the local coffee and snacks provided while hanging out on the wrap-around lanai, which has 360-degree views of the lush jungle!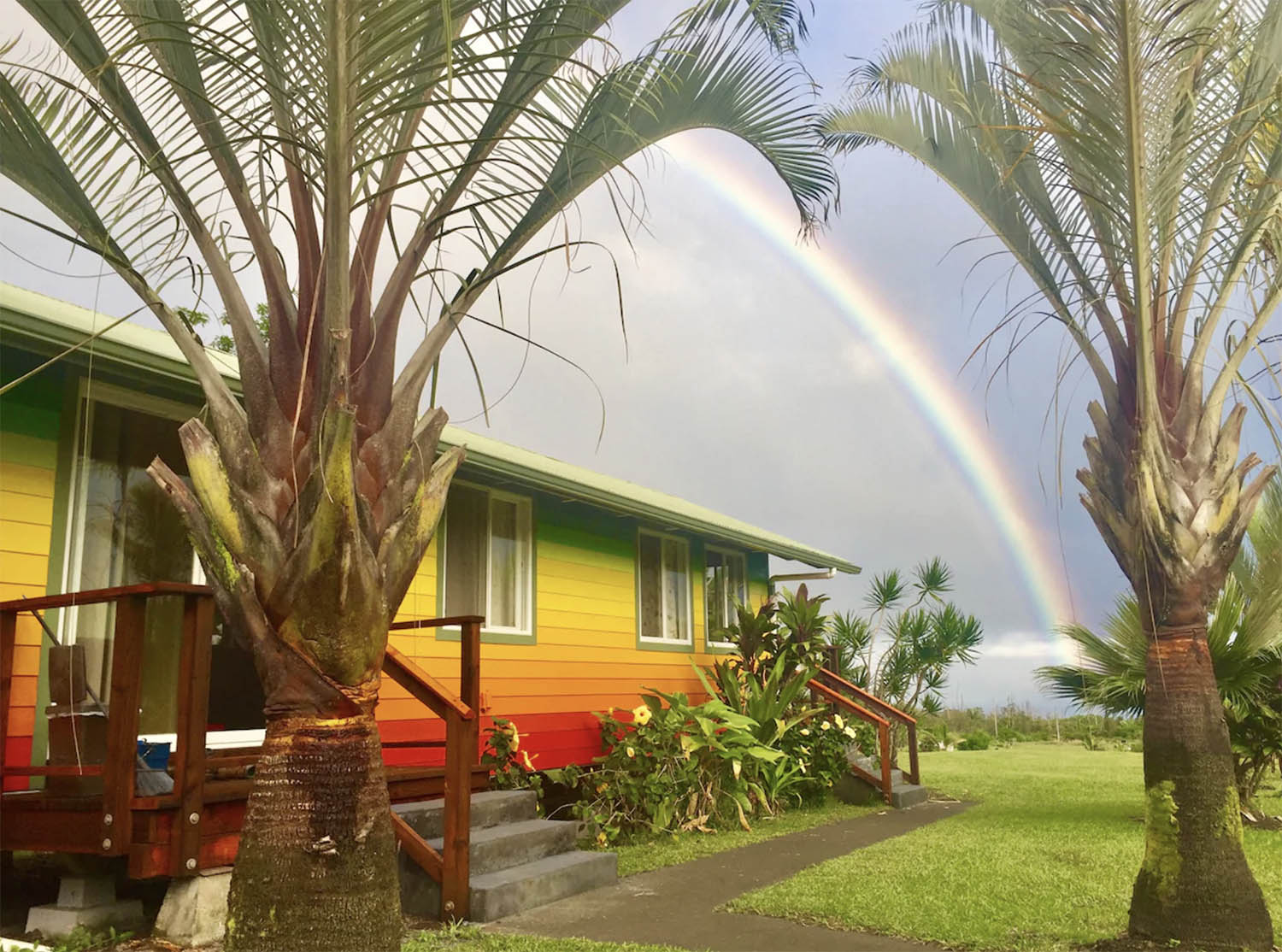 Pahoa, Big Island
Fancy a stay at this charming Rainbow Cottage? Enjoy the pool, volcanic hot spring tubs, and rainforest trail on this forest reserve. The 20-acre property is home to citrus, bananas, avocados, palms, and many more flowering plants.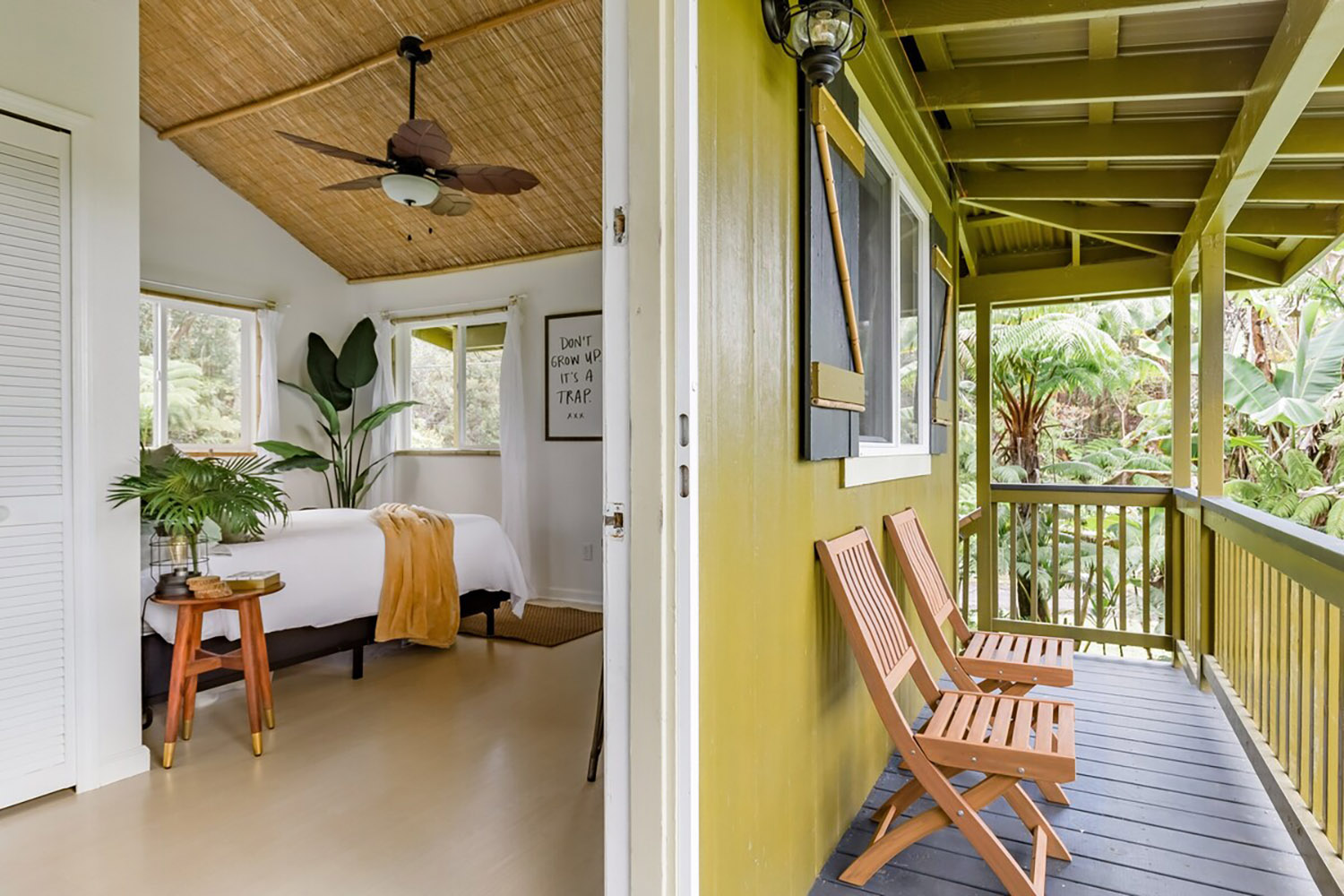 Volcano, Big Island
Perfect for two, this tropical home offers off-grid living with cozy homey comforts Soak in the hot tub while you listen to the sounds of the forest and then enjoy a warm outdoor rain shower!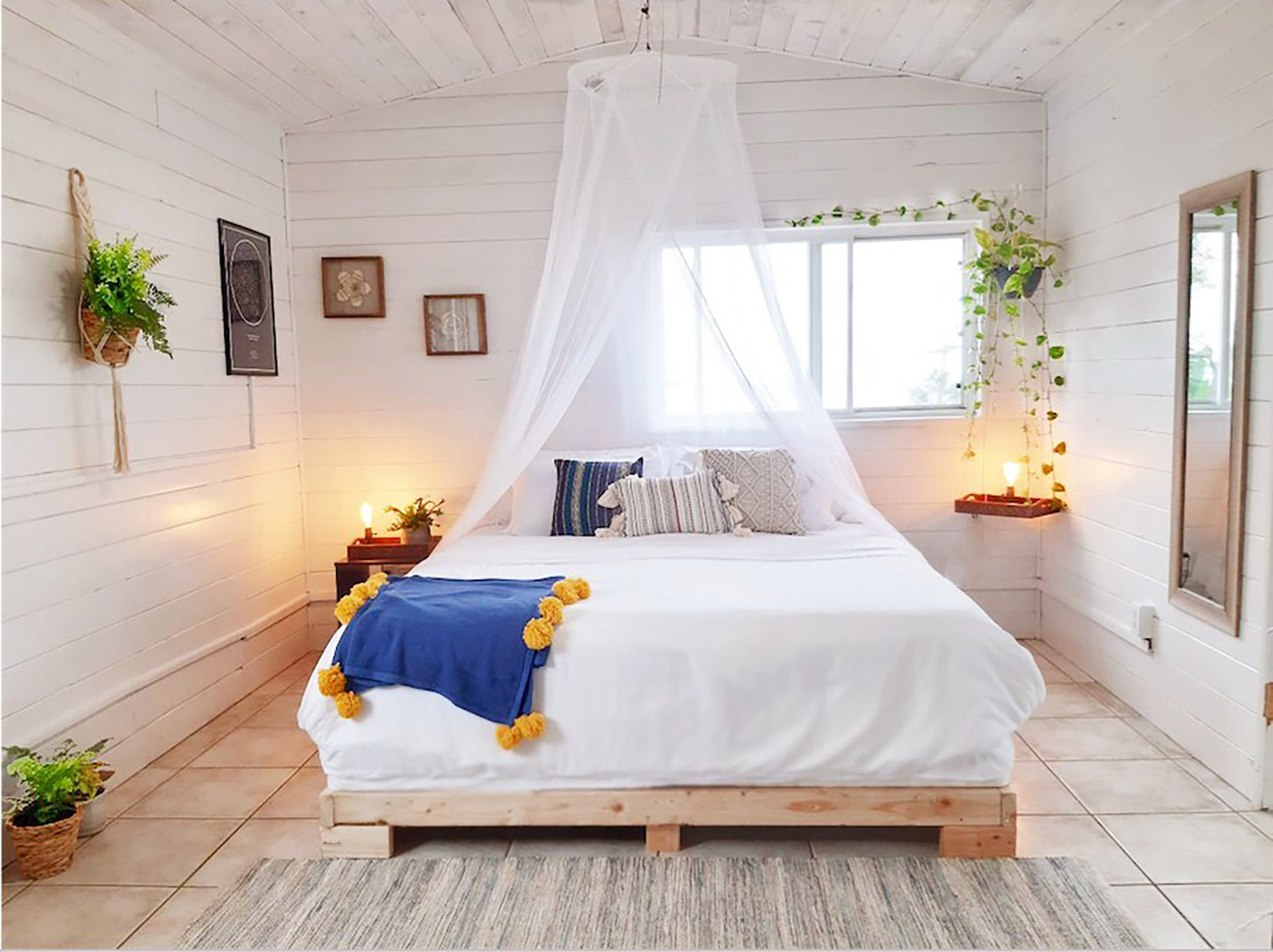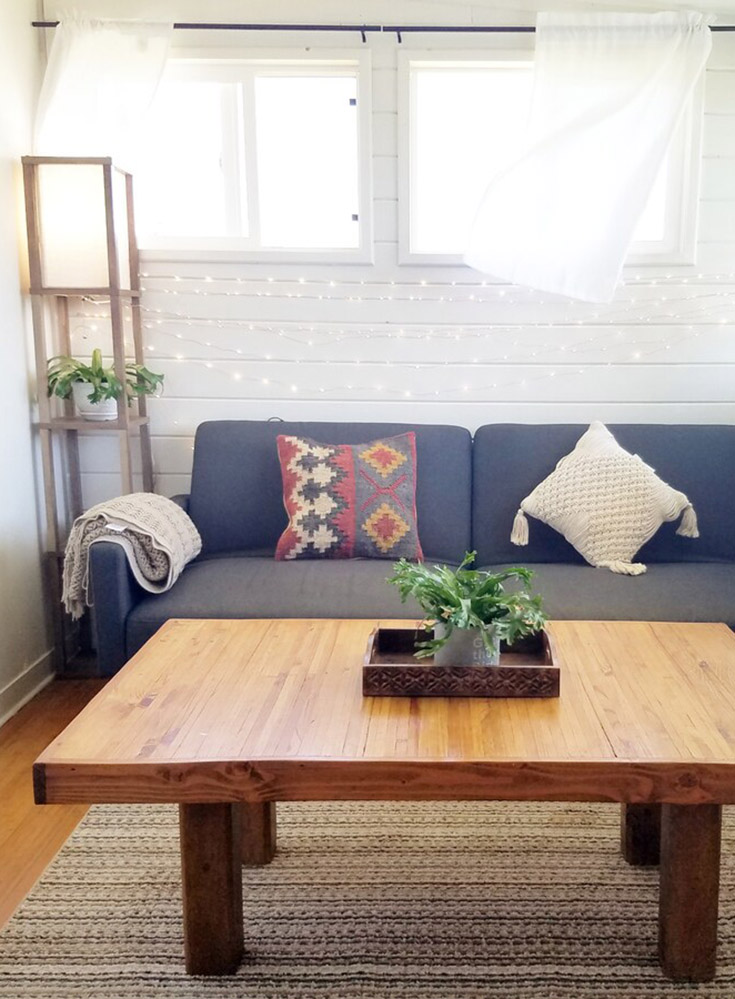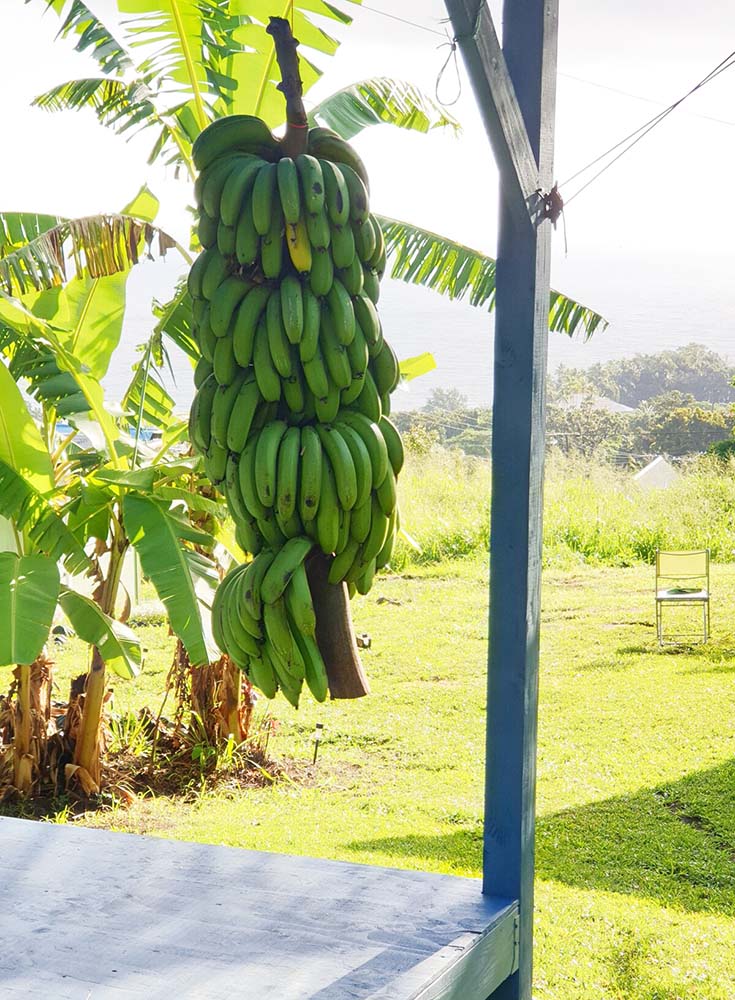 Hawaii County, Big Island
This private cottage is a lovely retreat with its lanai where you get sweeping ocean views. The deck is ideal for yoga and meditation, and whale watching—if it's the right season!
Guests are welcome to pick fruits and eggs and explore the farm and adventure to local waterfalls and swimming holes on the property. Located on 10 gorgeous green acres on the Hamakua Coast, this quaint space is an ideal retreat.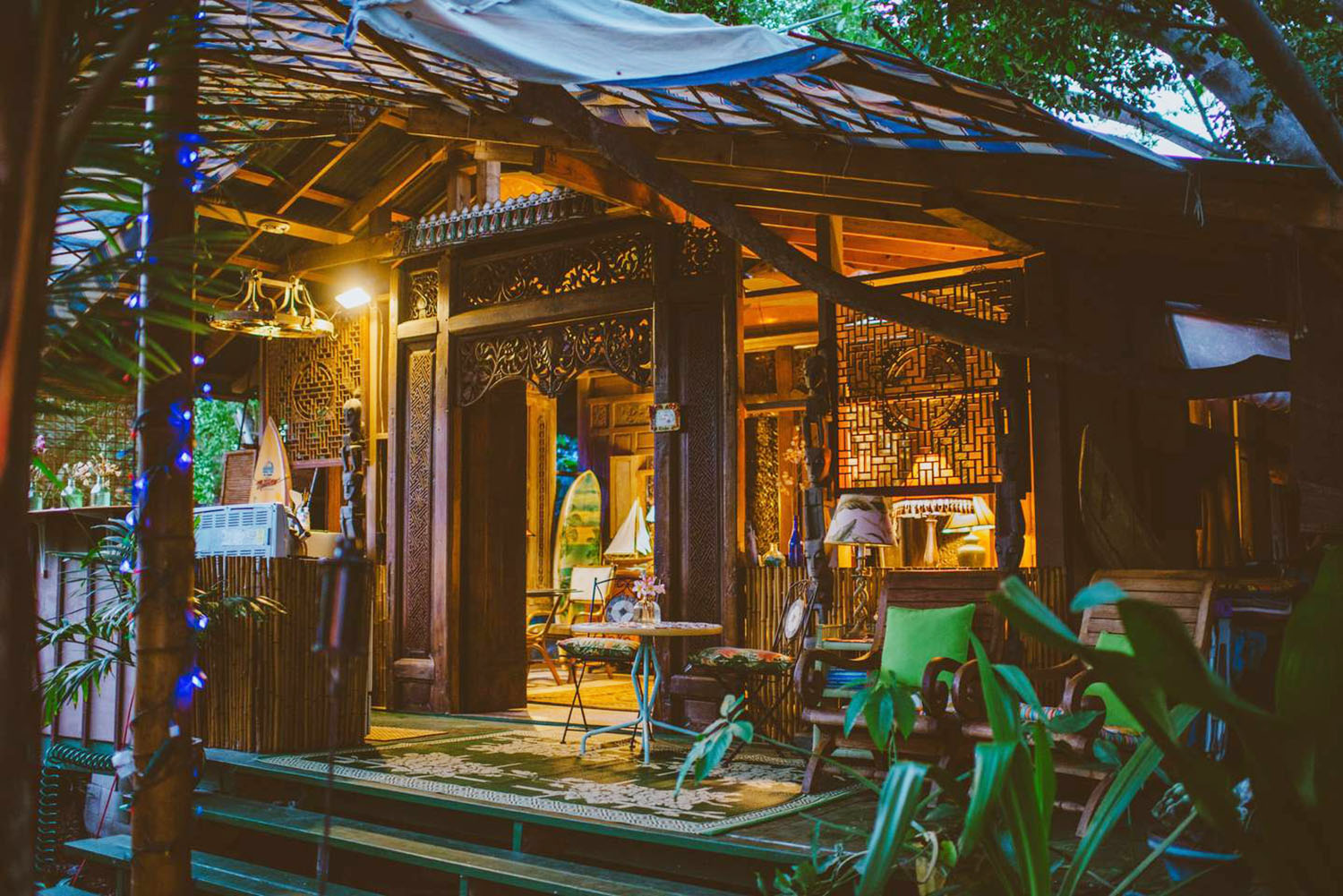 Captain Cook, Big Island
When you think of the ultimate Hawaiian holiday, you'll probably imagine a quiet and peaceful village where all you can hear are waves crashing and the calls of local birds. Well, this Bali Cottage in Kealakekua Bay on the Big Island of Hawaii will provide just that!
Crafted from antique Balinese panels, it's almost like you'll get to experience two unique places in one! 
The tropical yard is complete with a charming gazebo and barbecue…and tons of local birds! No need to drive to the beach—you can walk in just under two minutes to a beautiful beach park!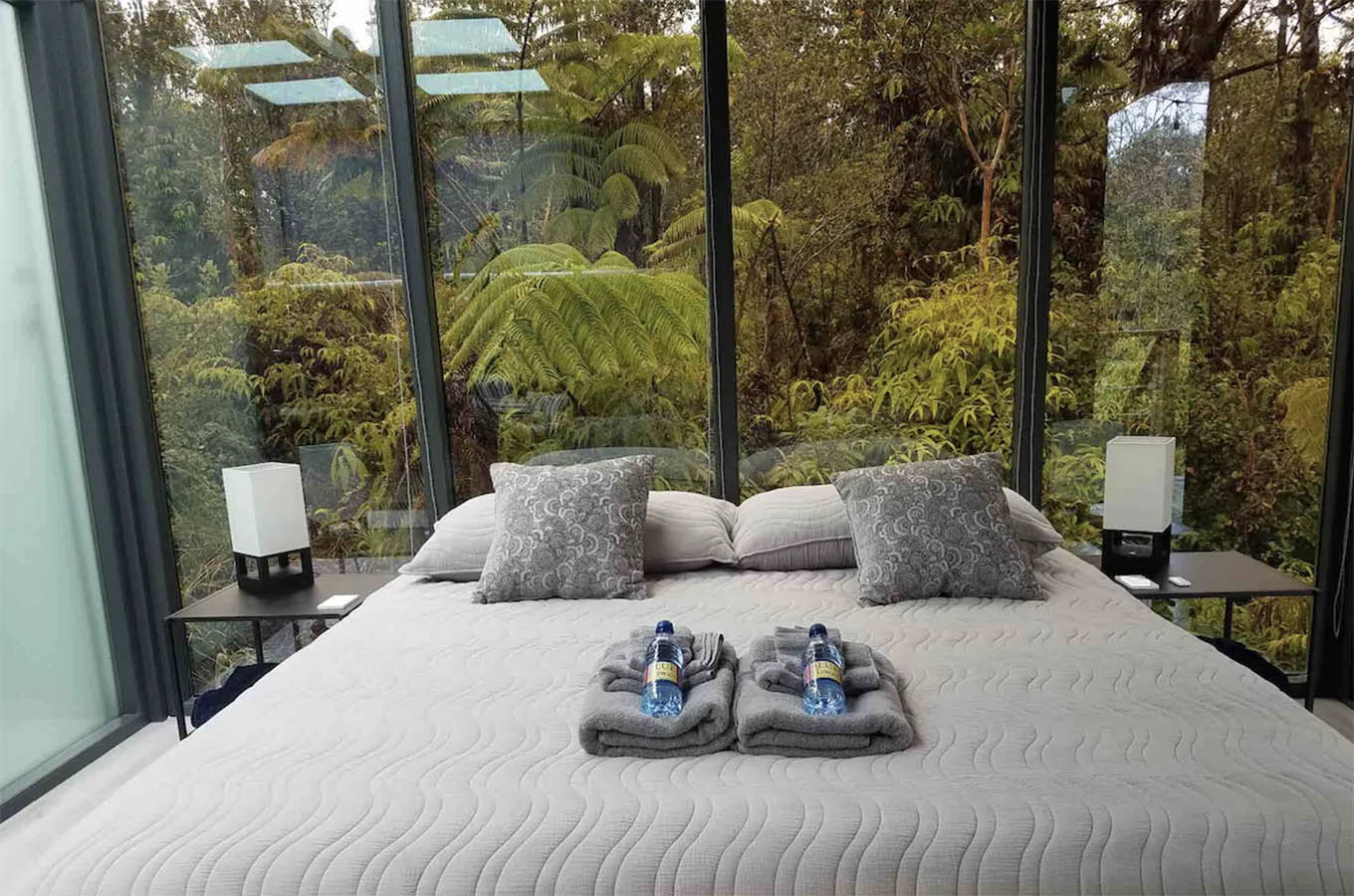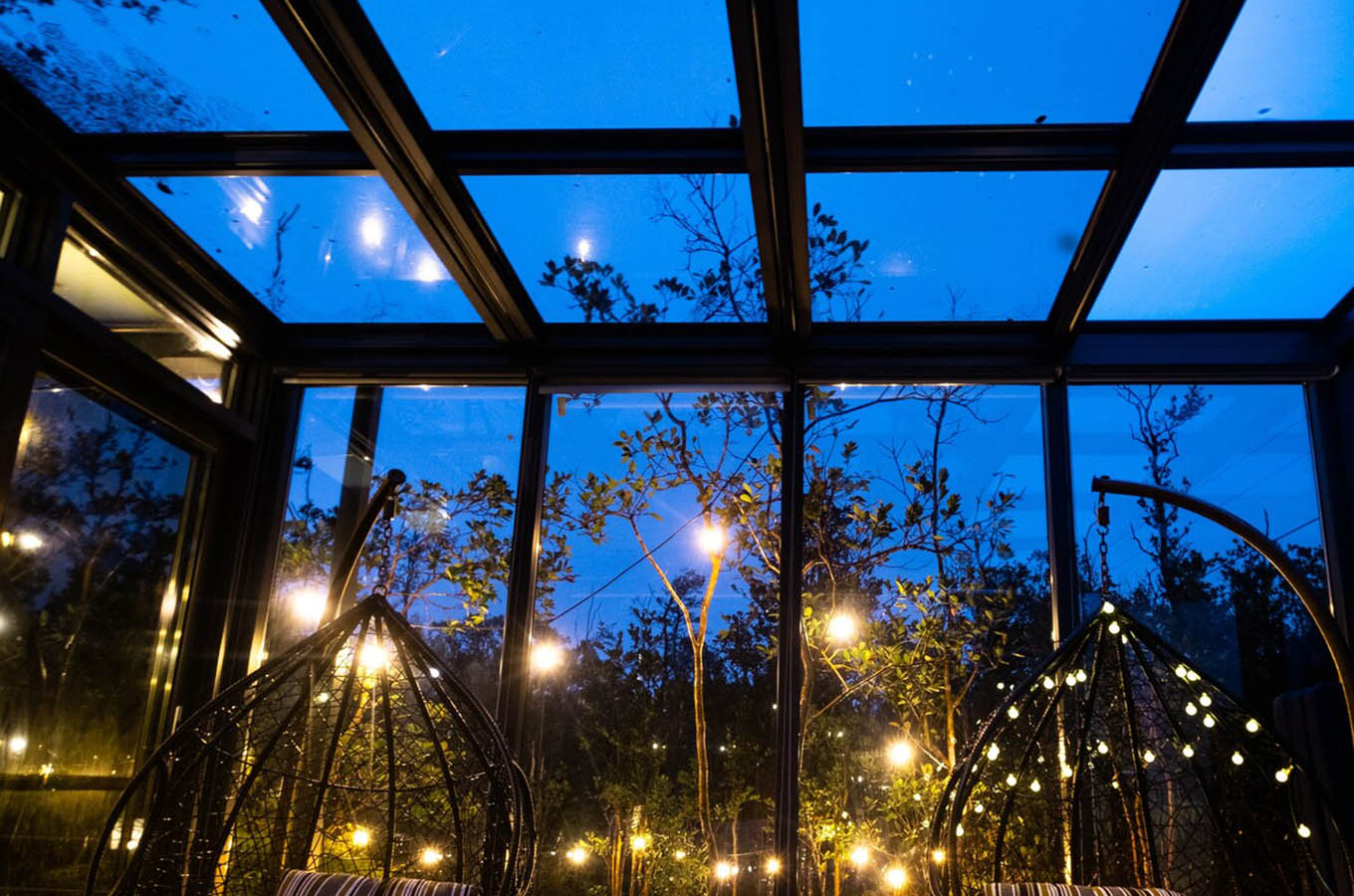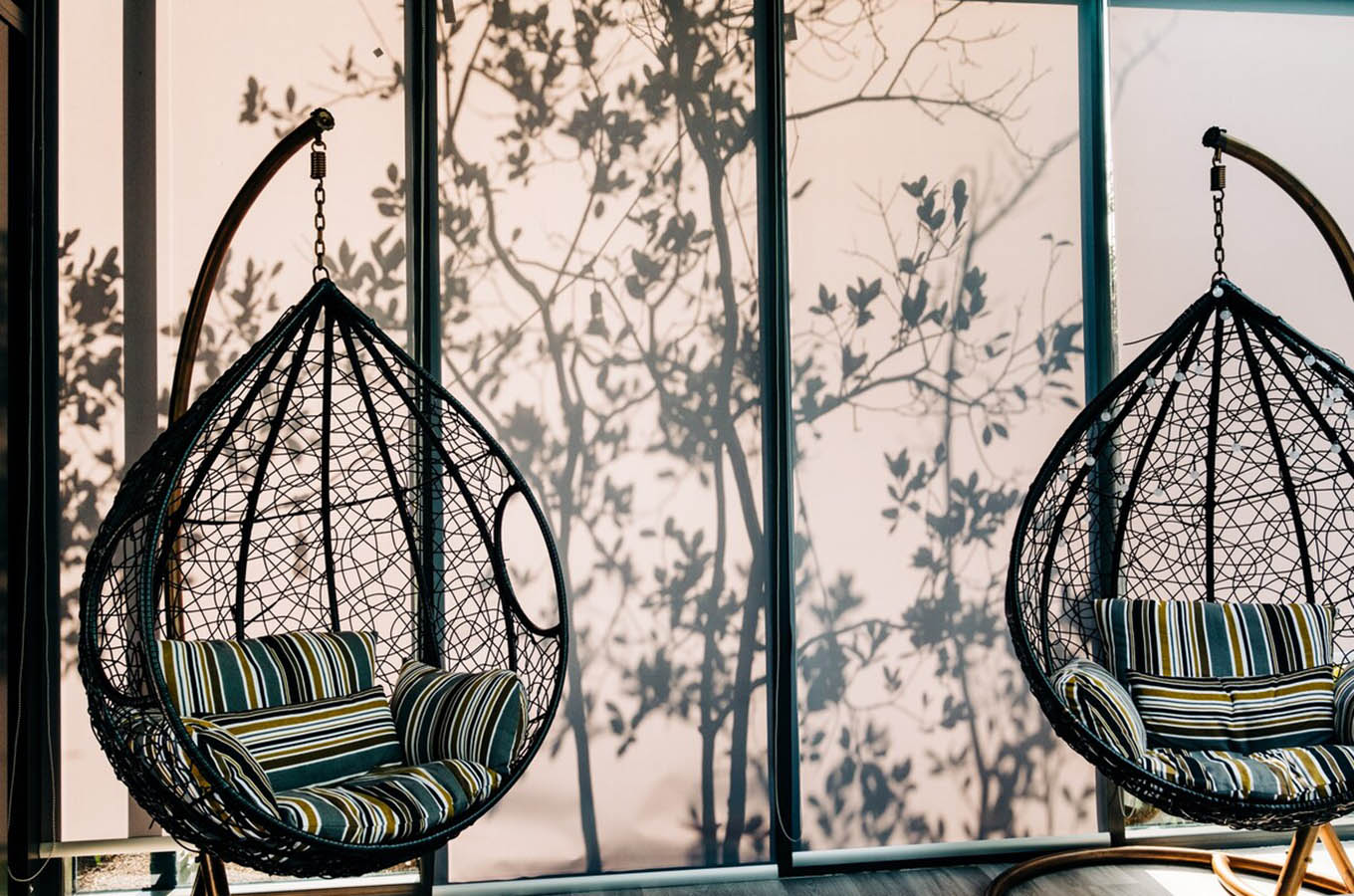 Volcano, Big Island
For a truly unique experience, stay at this Glass House in the heart of the Big Island. Connect with nature by immersing yourself in the tropical rain forest and listen to the rain pitter-patter on the glass ceiling.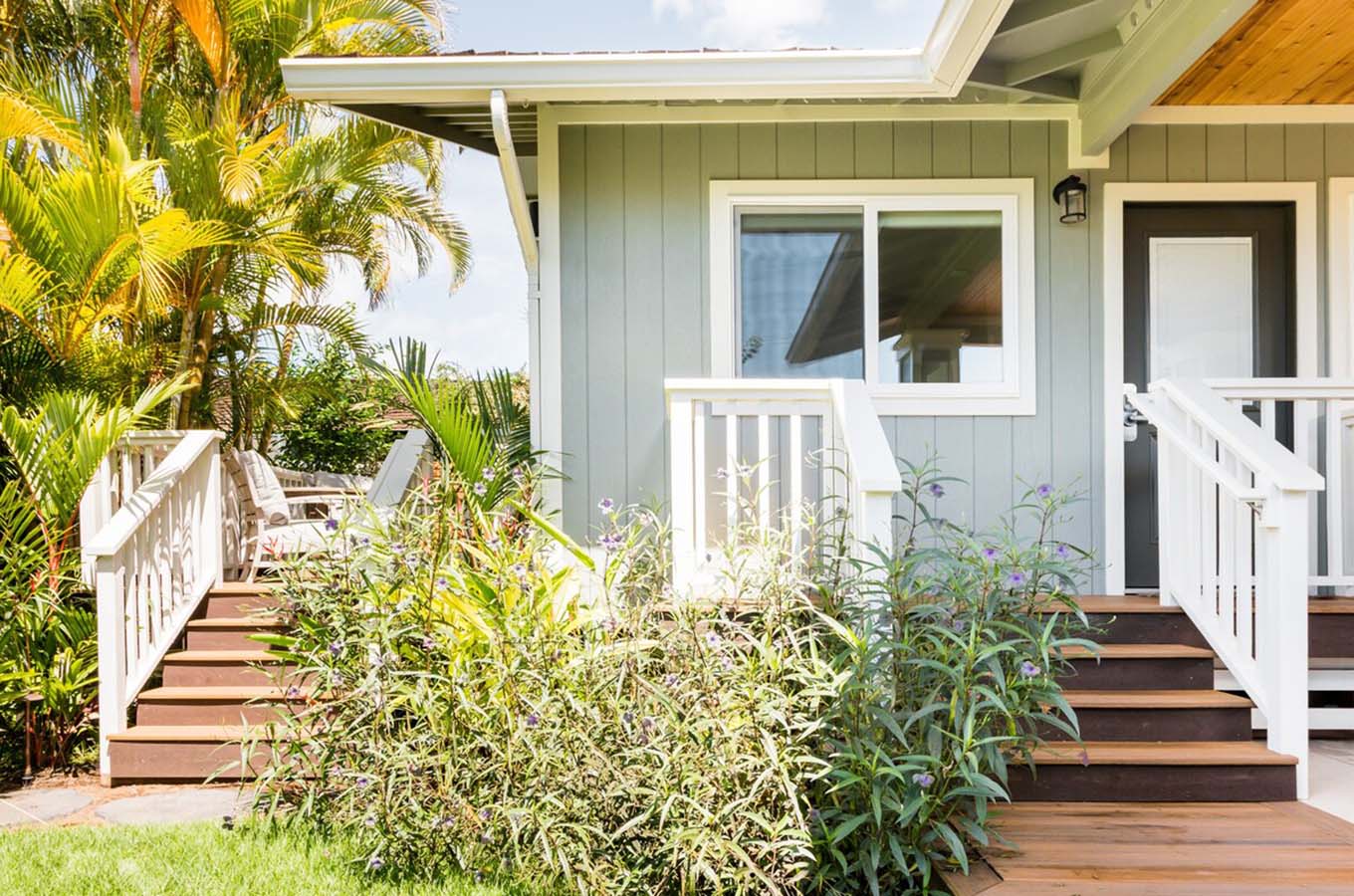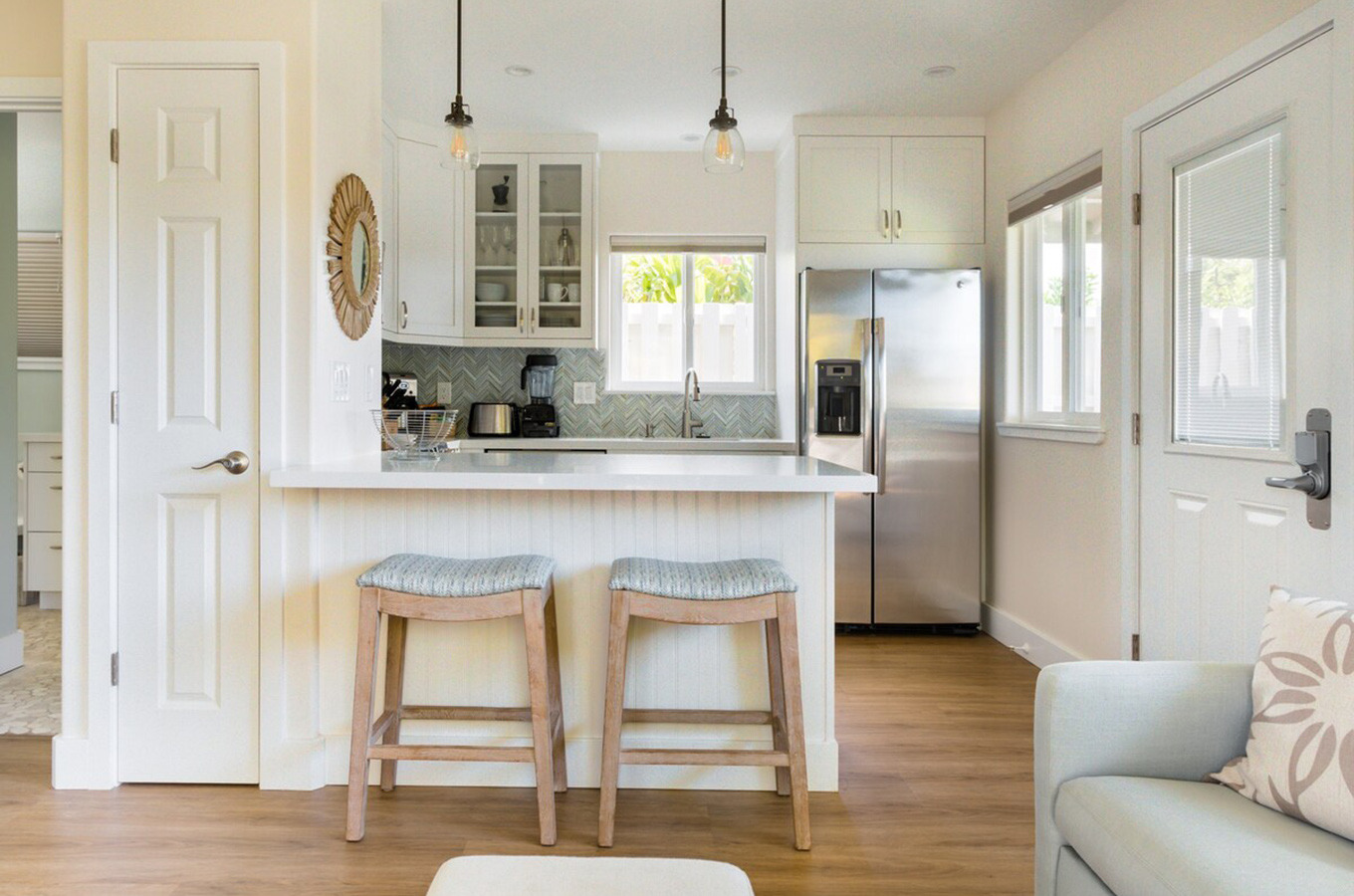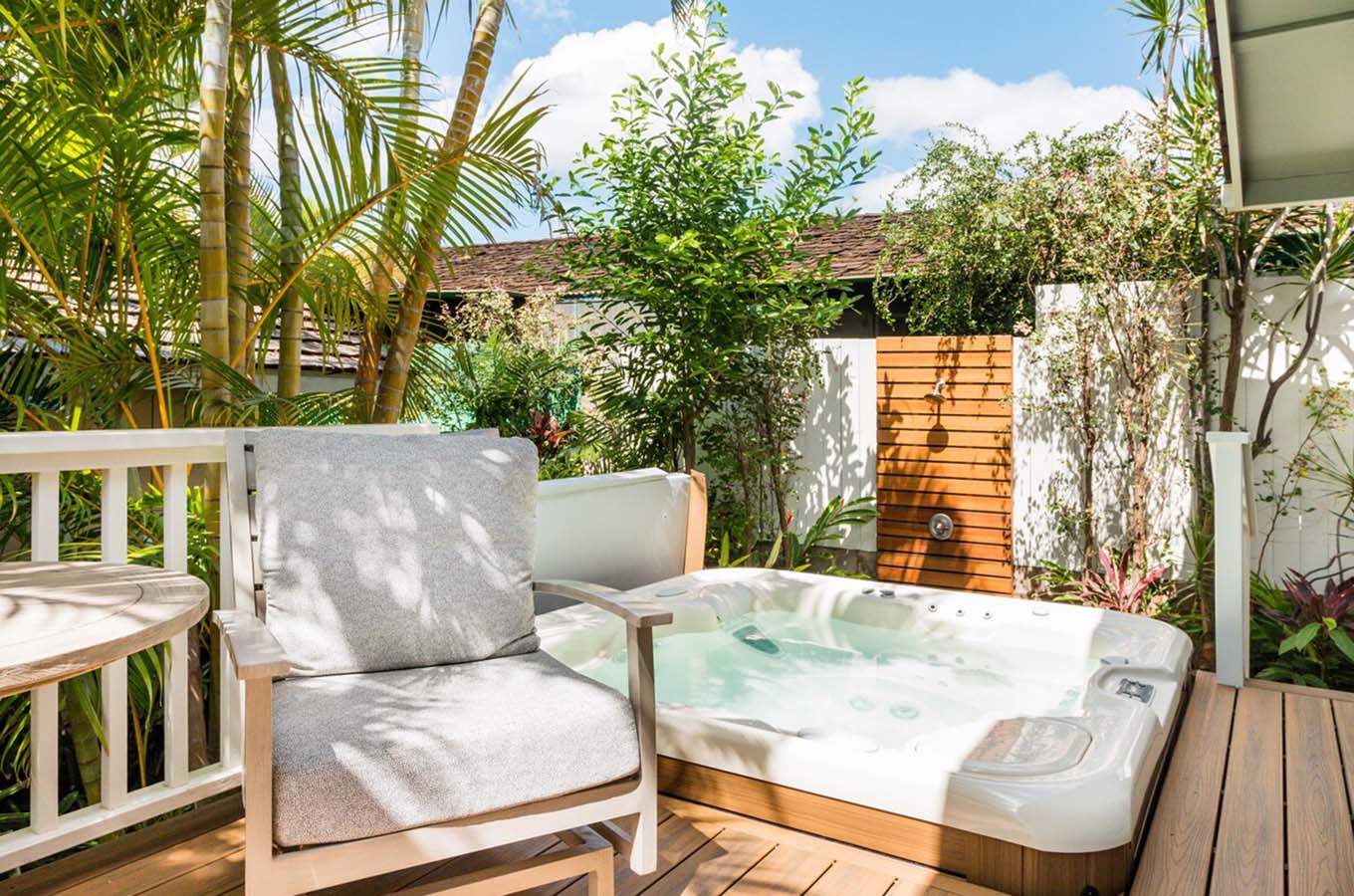 Kihei, Maui
This cozy space is perfect for a couple's getaway! Slip into the saltwater tub on the private deck and enjoy a cocktail. There's an outdoor shower to rinse off after a day at the beach, too.
There's tons of beach equipment for a fun day in the surf and sand, from boogie boards to sunscreen to snorkel gear and umbrellas, as well.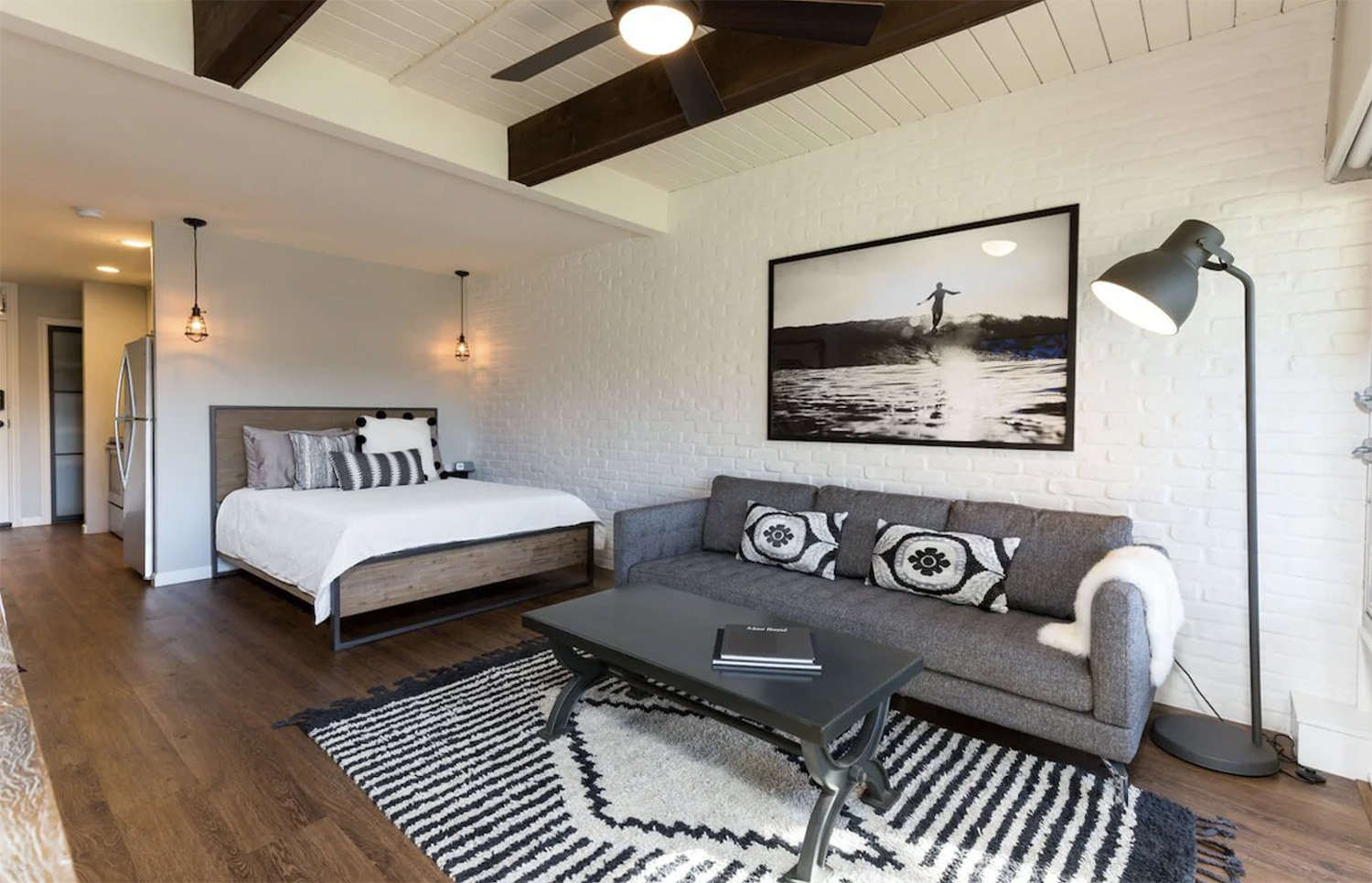 Kihei, Maui
Coastal meets industrial in this designer studio. Just steps from the beach at Kihei Bay Surf, this modern space is designed for two.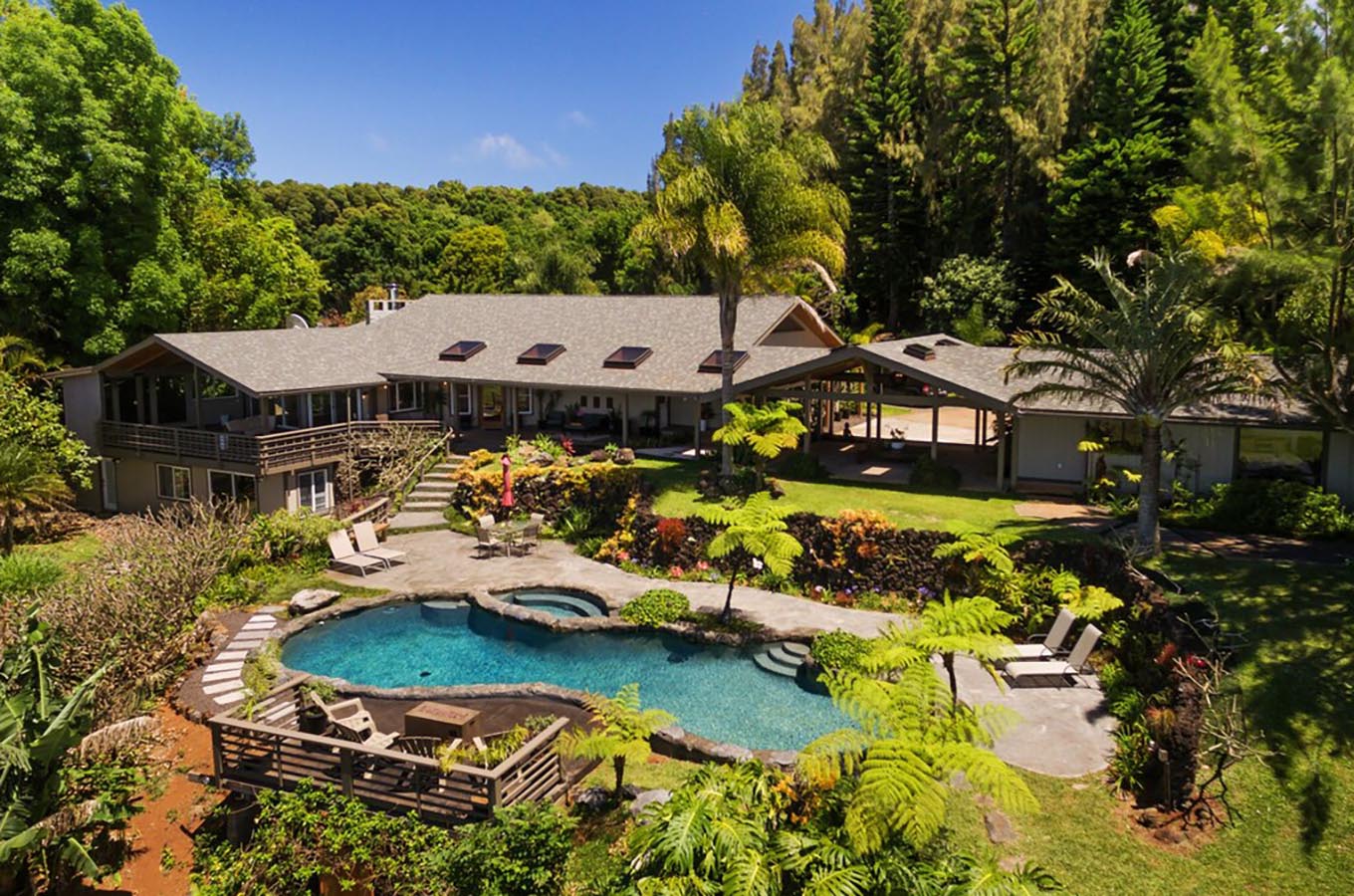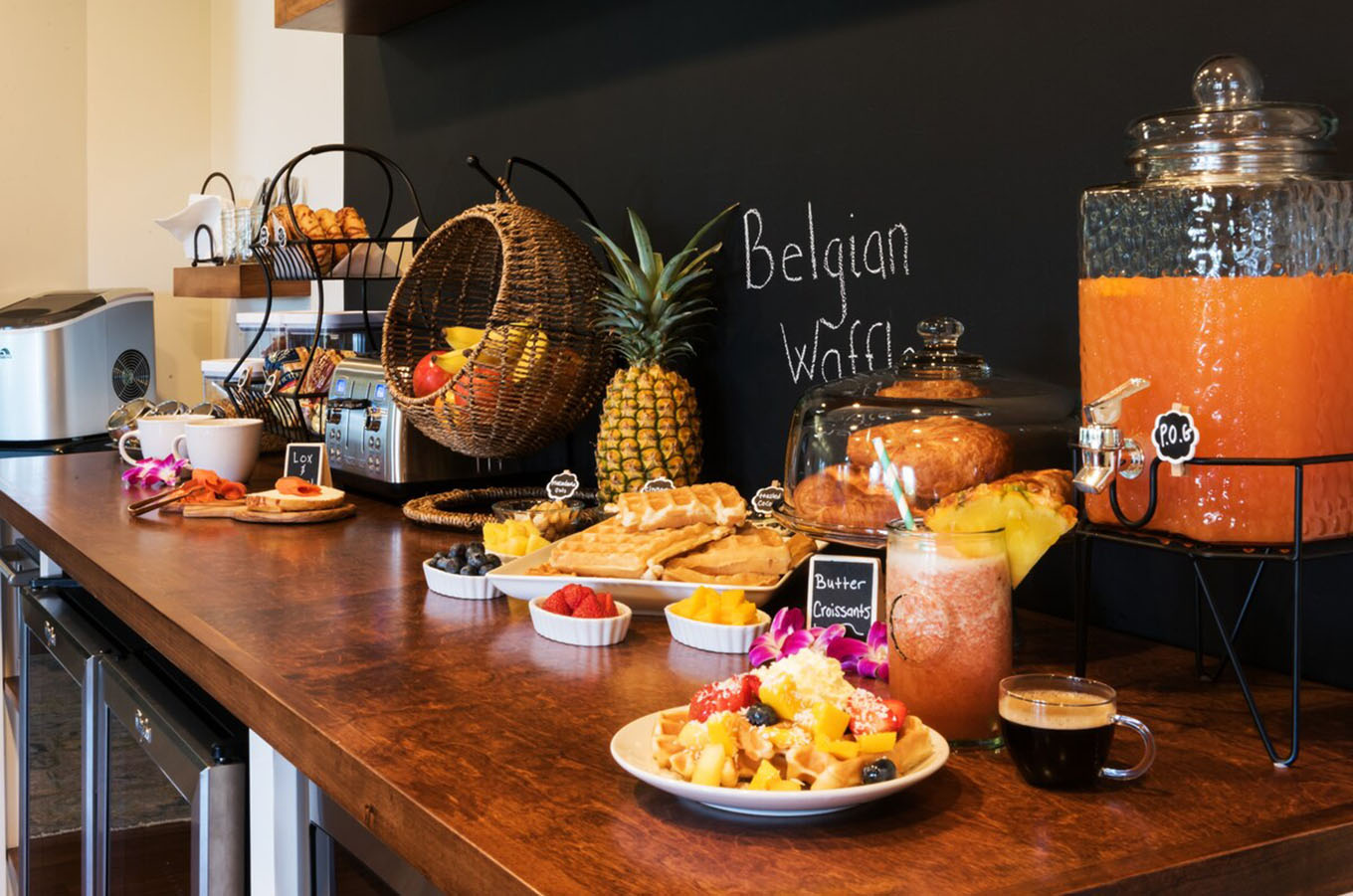 Makawao, Maui
Located in Makawao on Maui this North Shore cottage is the perfect place to find your aloha! This boutique bed and breakfast has a vintage Hawaiian theme with a modern twist.

Lahaina, Maui
If you love modern style but want to be on the coast, this breezy cottage is the perfect blend of the two! With soft whites and pastel blues this luxurious spot is tranquil and cool. Experience life like a local on Maui as it's just down the road from Lahaina.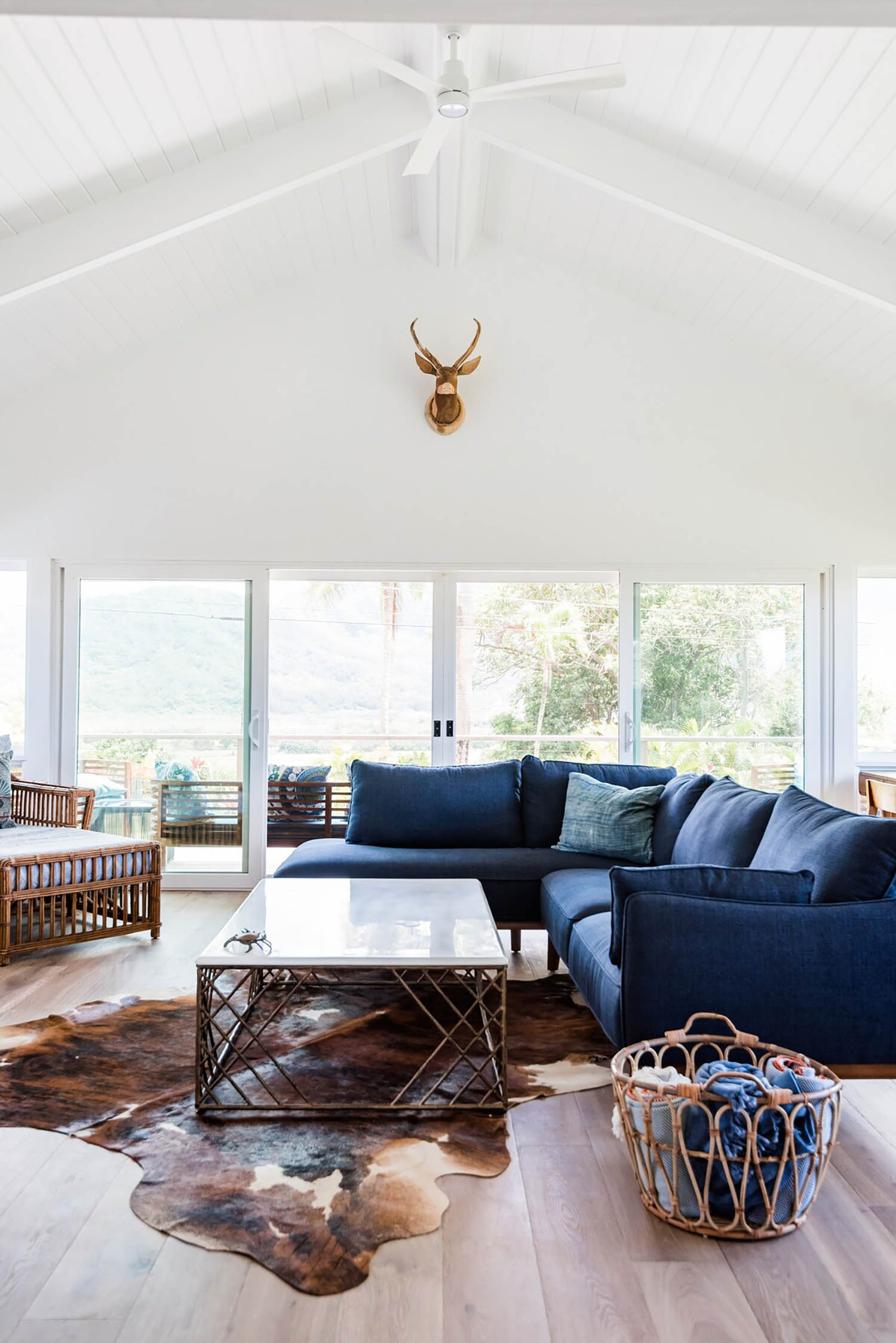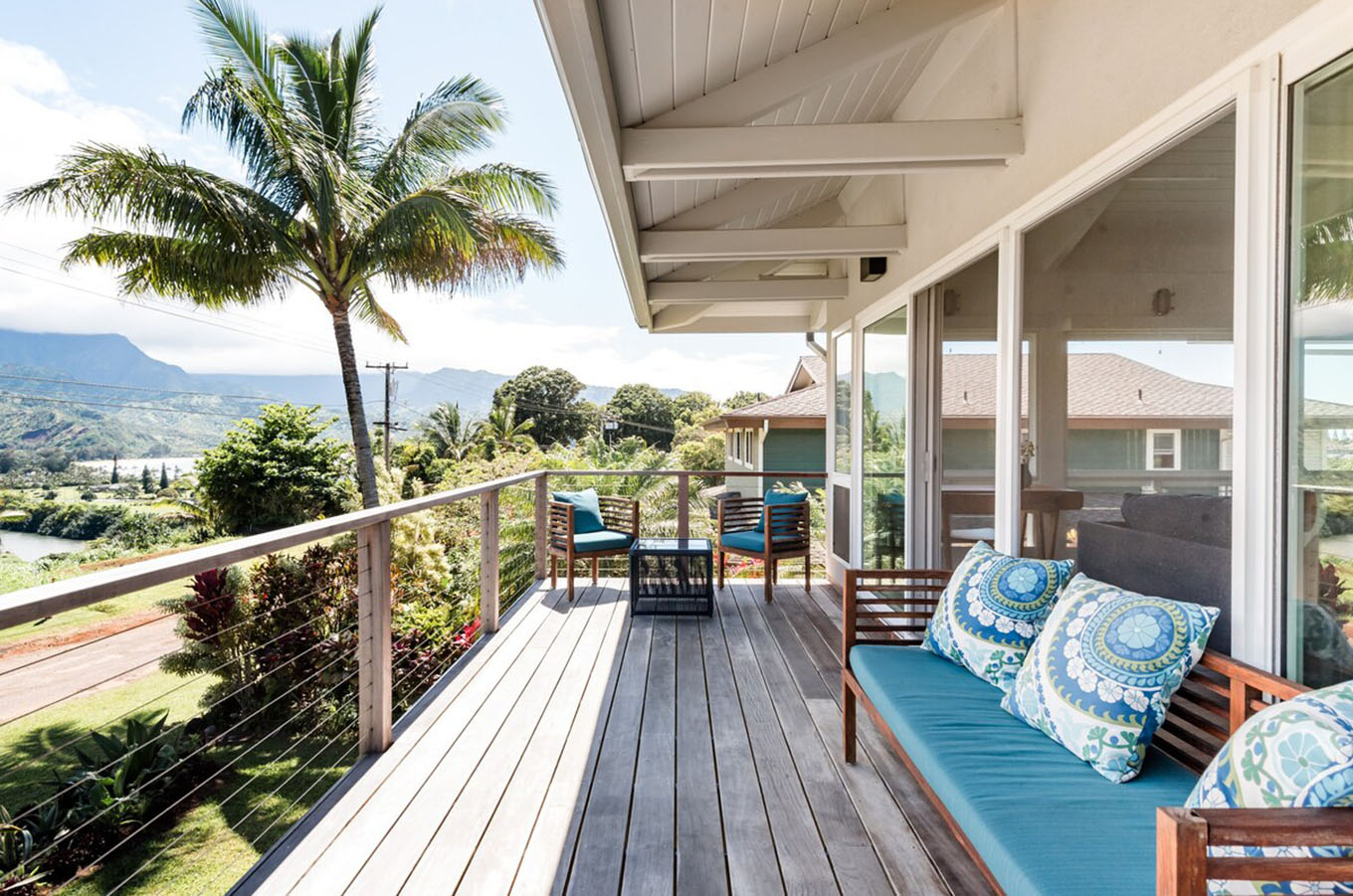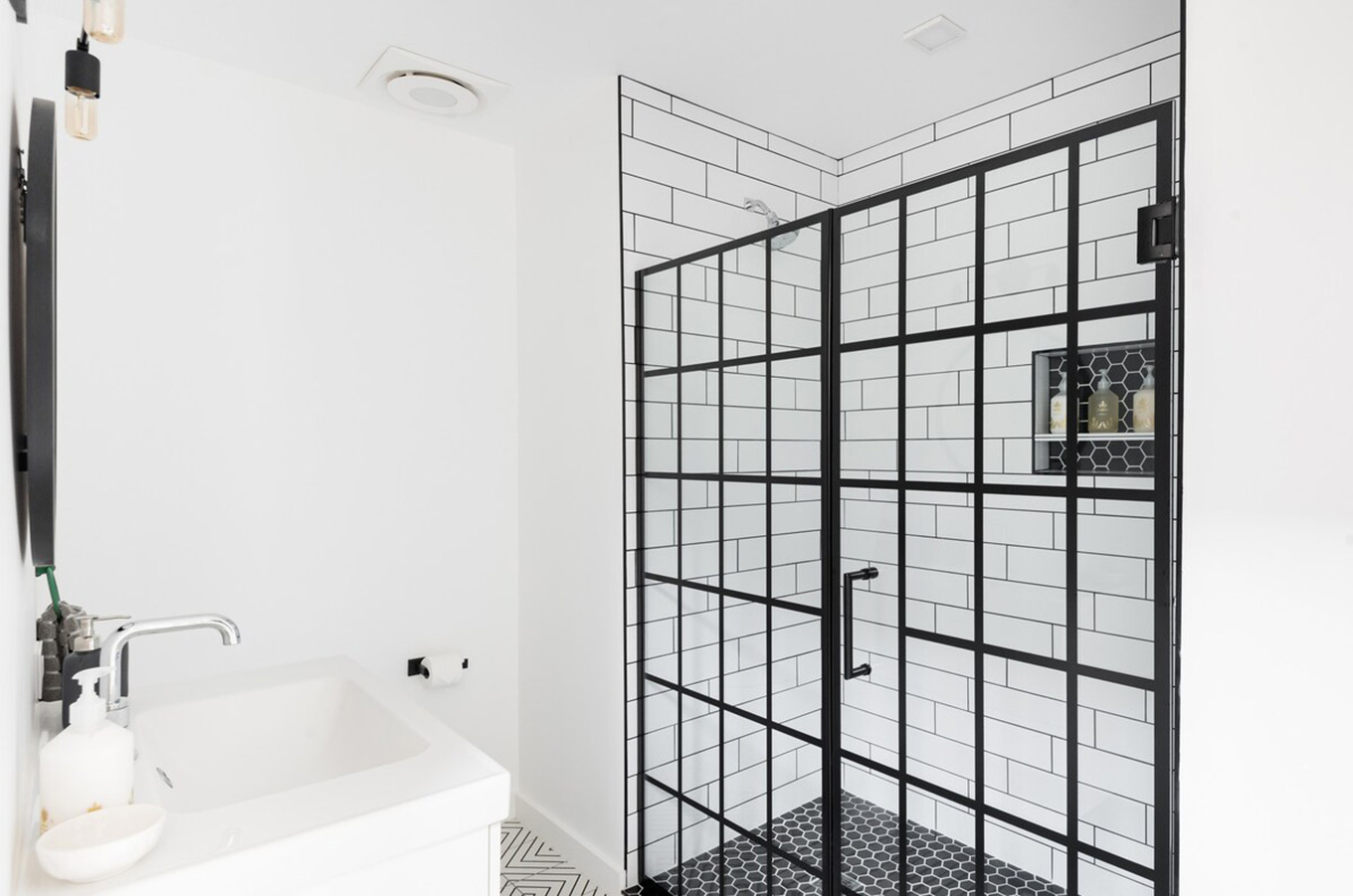 Princeville, Kauai
Located in Princeville, the Hanalei Bluff House is a newly remodeled open concept house with a gorgeous private pool. The house is ideal for families or groups of up to six.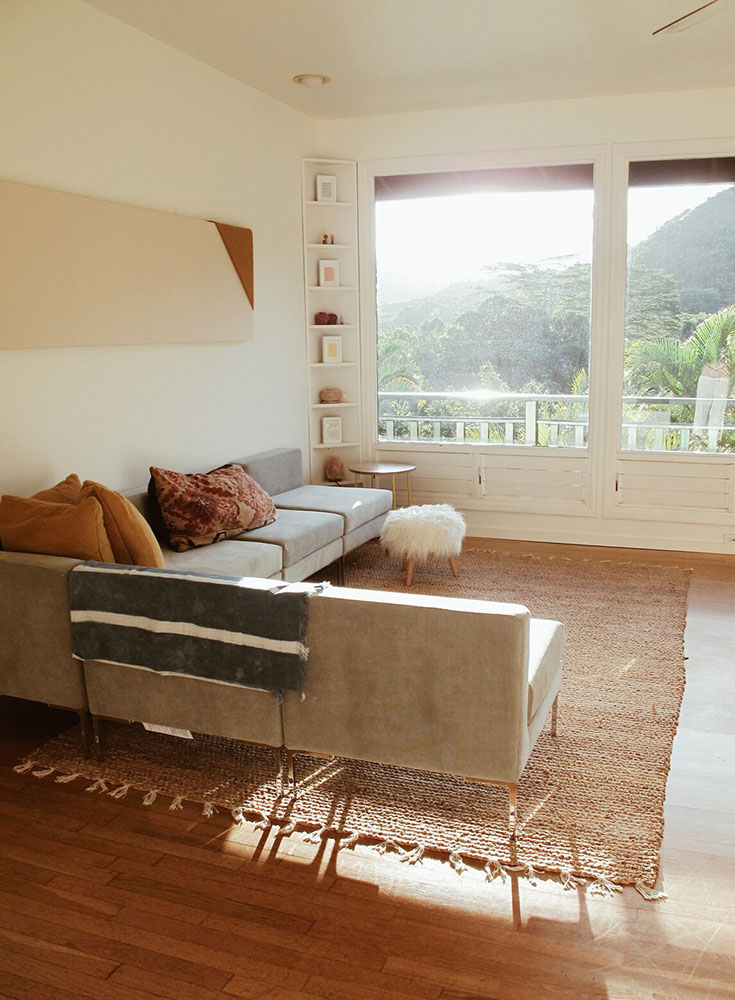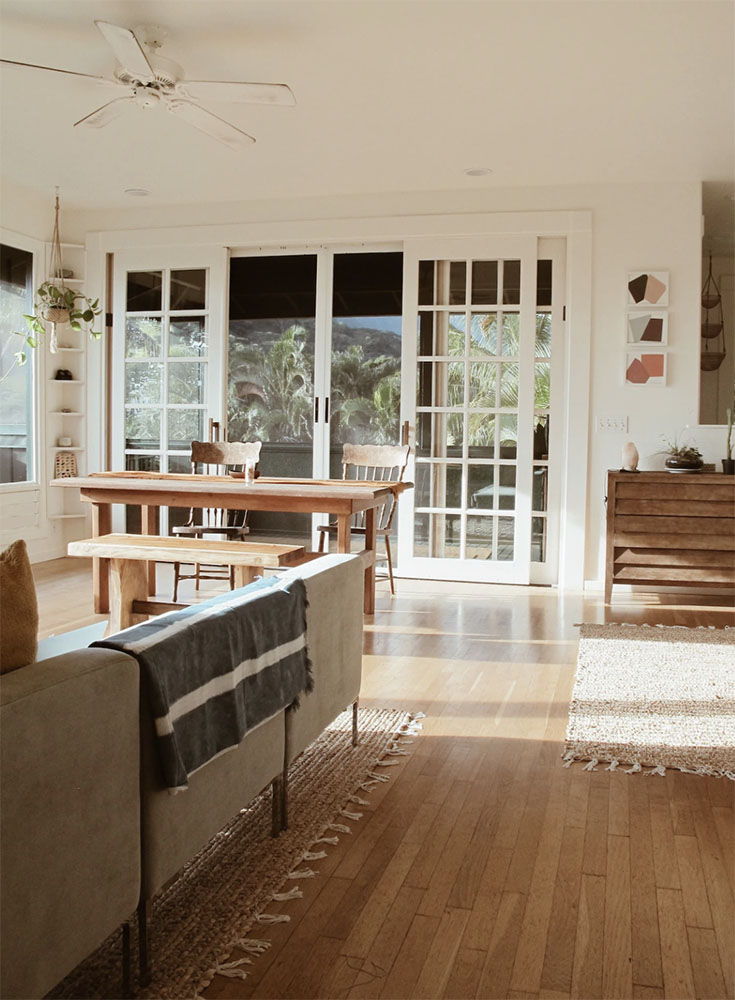 Hanalei, Kauai
How gorgeous is this secluded jungle cottage on the North Shore of Kauai? Located in the neighborhood of Wainiha, it's just a short drive from both beaches and hikes.