We hope you love the spaces and stays we recommend! Just so you know, Matador may collect a small commission from the links on this page if you decide to book a stay, and listed prices are accurate as of the time of publication.
AS AMERICANS LOOK forward to spring and summer, reviving July 4th traditions, and perhaps even taking their first real vacation in a long time, inspiration is always welcome. Airbnb put together a list of its most popular destinations for this spring and summer, based on search data from 2,000 US adults. It compared search volume for trips planned between March and August 2021, with searches from earlier in the year, to learn which destinations are seeing heightened demand. From Maine to Montana, these are the 10 most sought-after US destinations this spring and summer.
1. Southern Maine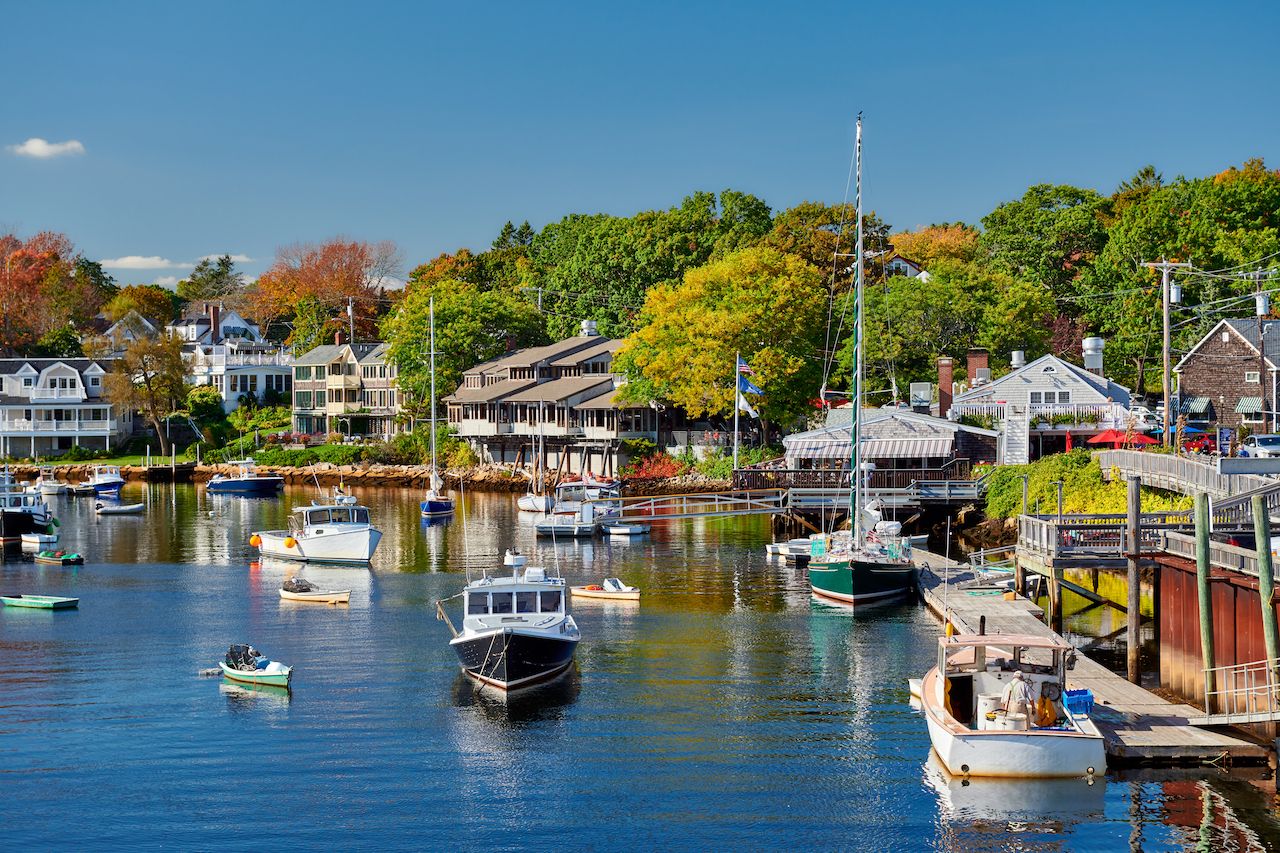 Photo: haveseen/Shutterstock
There's a good reason why Maine's nickname is "Vacationland." For New Englanders, Maine is the go-to destination for summer vacations, whether it's a coastal getaway in York or Ogunquit, a rural cabin getaway on Sebago Lake, or camping along the Saco River. This beach retreat in York is just a six-minute walk to both downtown and the beach, and at $142 per night, you won't find a better value.
2. Cape May, New Jersey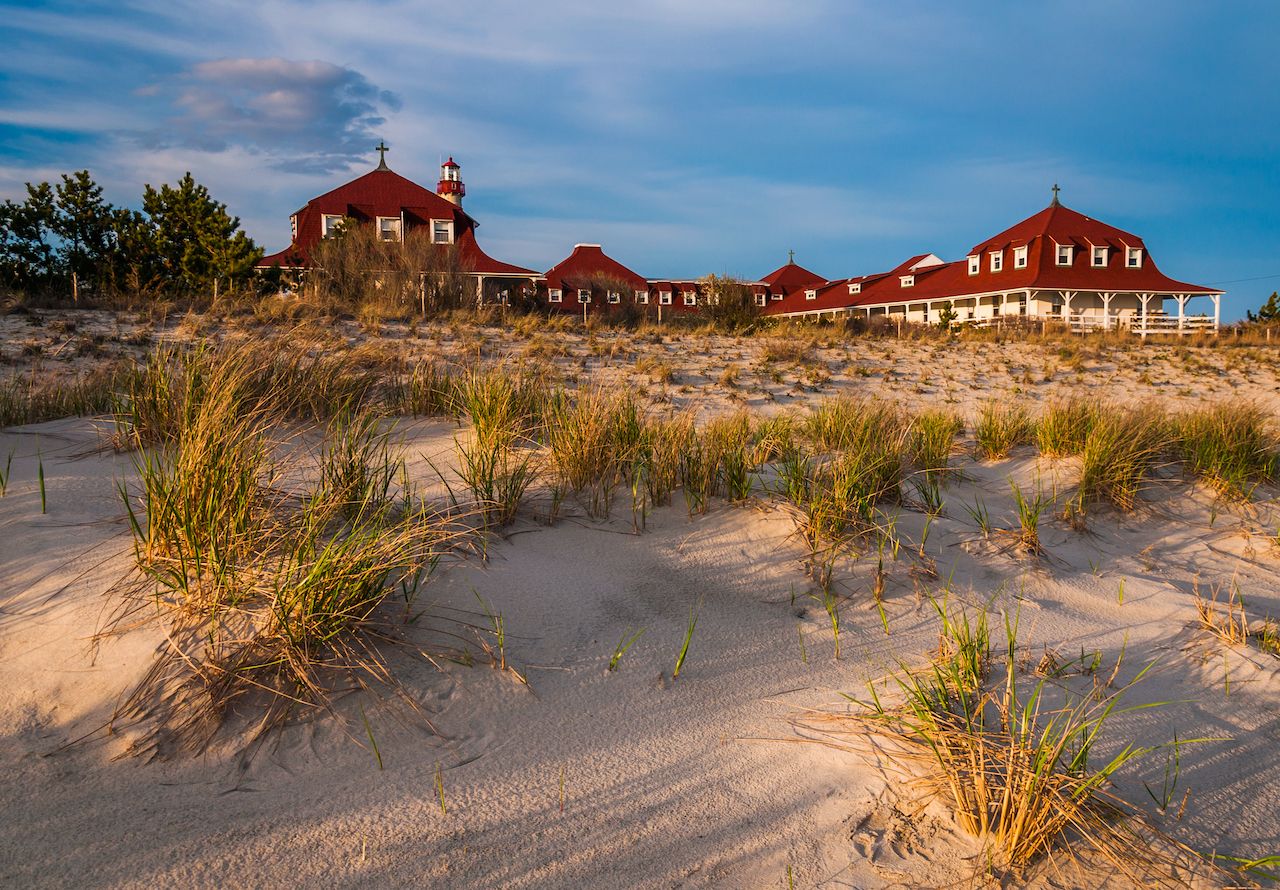 Photo: ESB Professional/Shutterstock
Everyone knows about the Jersey Shore, but don't worry — you don't need to fist pump in a boardwalk nightclub to enjoy Cape May. At the southern tip of the Jersey Shore, Cape May is a relaxing destination known for its beach and Victorian-era houses. There are also bike trails, breweries, kayaking, and other leisure activities to take advantage of. Staying by the beach is, of course, a must. This cozy cottage just a few steps from the ocean is only $156 per night, and ideally located for the quintessential Cape May experience.
3. Round Top, Texas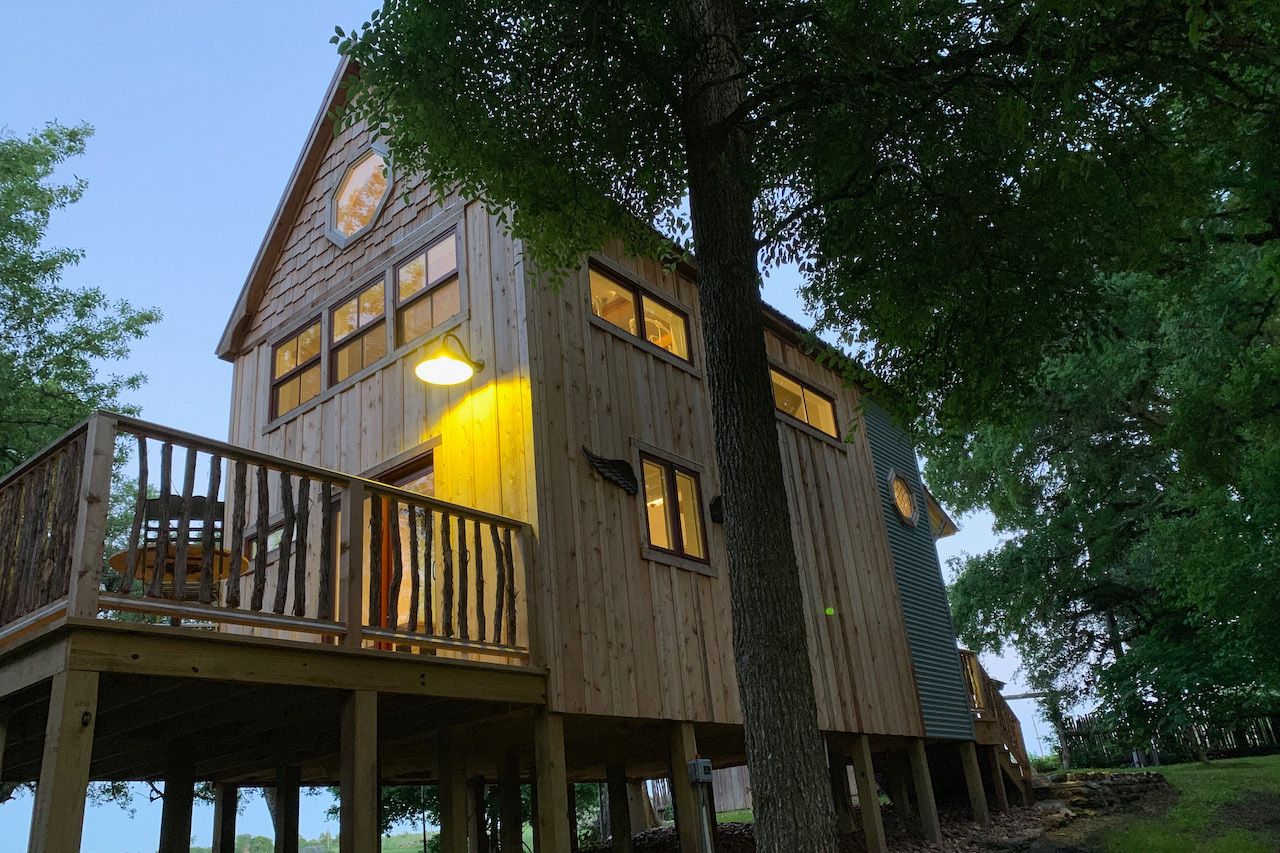 Photo: Airbnb
This small town in Texas, with fewer than 100 residents, is the perfect long-weekend getaway from bigger cities like Dallas and Austin. Just an hour-and-a-half from Austin, the historic town of Round Top is known for its antique shops, 19th-century aesthetic, and cultural sites. There's also a winery and whiskey distillery for your tasting pleasure. This cottage — designed to resemble a large birdhouse — is the perfect place to immerse yourself in the area's natural scenery. Perched among the oaks and elms, the cottage is $425 per night.
4. Lake Powell, Arizona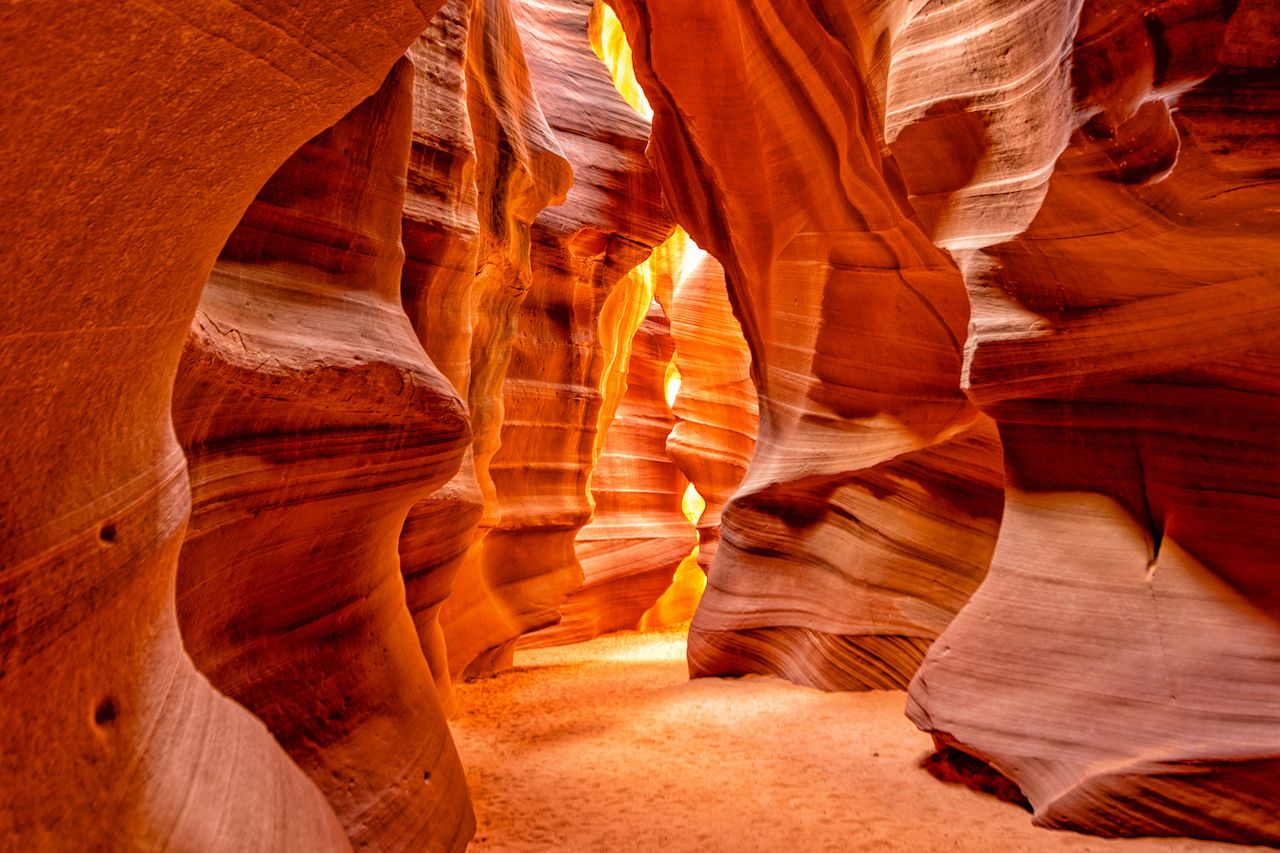 Photo: Andrea Izzotti/Shutterstock
Lake Powell is a human-made reservoir along the Colorado River, located both in Arizona and Utah. In addition to taking a boat out on the water, you can explore the nearby Glen Canyon Dam or check out the Instagram-famous Antelope Canyon. The canyon's dramatic cravasses and smooth rock walls have made it a favorite subject for photographers. This three-bedroom home in Page is close to both Antelope Canyon and the equally photogenic Horseshoe Bend, and it's just $138 per night.
5. Cape San Blas, Florida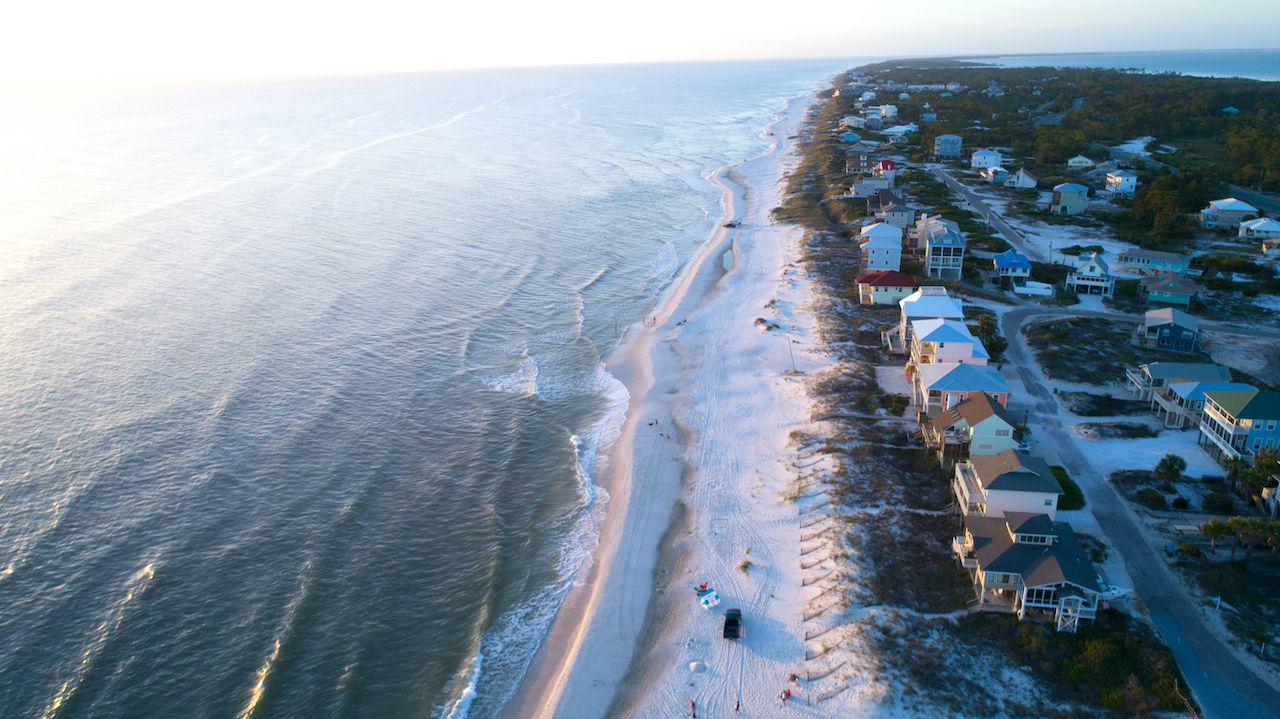 Photo: Frank Bobe III/Shutterstock
Located along Florida's panhandle, Cape San Blas is considered one of the best beach destinations in the country. The beach at St. Joseph Peninsula State Park is famous for its white sand and lack of crowds. There are also boat rentals available for fishing and kayaking, tons of great seafood restaurants serving local fare, and a lighthouse you can't miss. This three-bedroom private beach cottage in Port St. Joe is just $179 per night, 15 minutes from the cape, and has a long sun deck perfect for soaking up the rays.
6. Orderville, Utah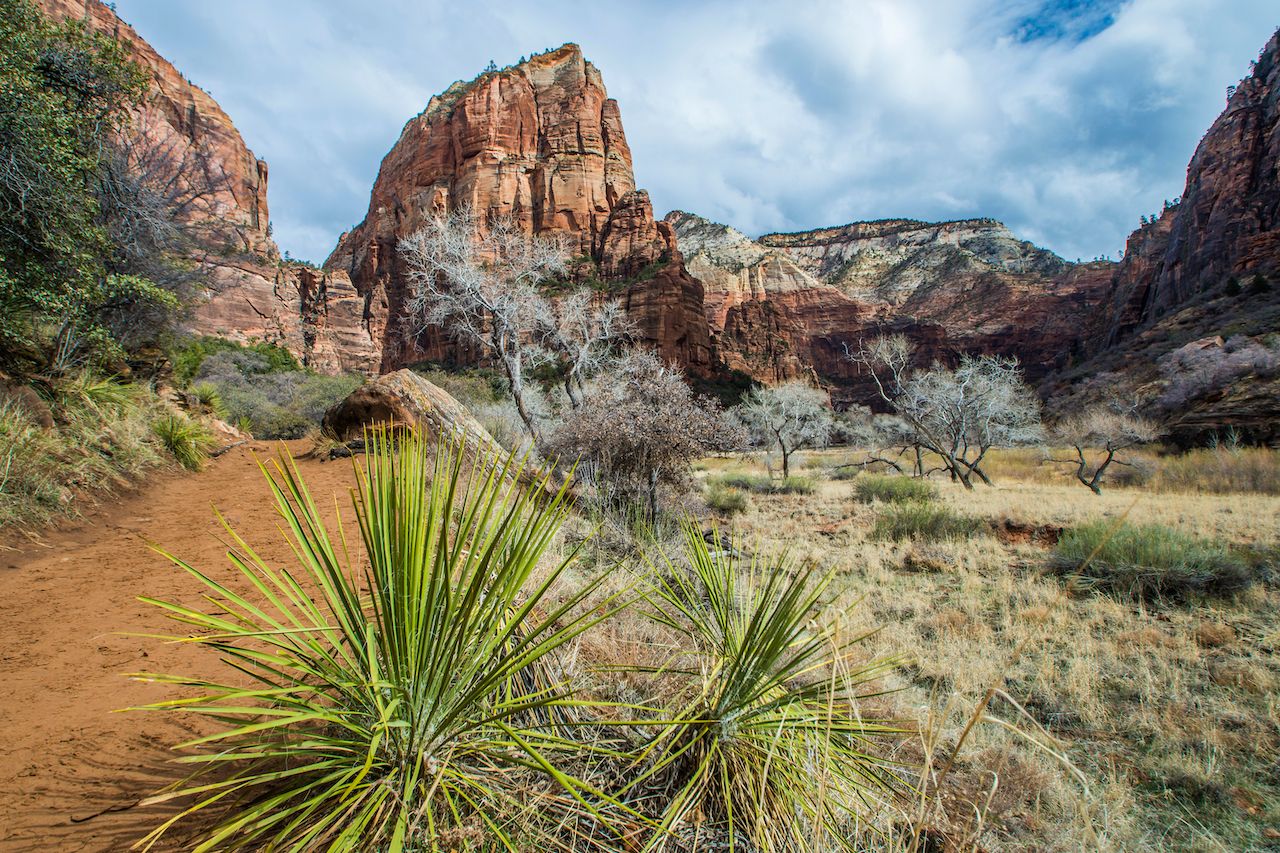 Photo: Lukas_Vejrik/Shutterstock
The small town of Orderville, home to just 500 residents, is the perfect escape for some quiet relaxation. Orderville has an abundance of outdoor activities right on its doorstep, like hiking Mount Carmel and exploring the slot canyons. You can also visit the Daughters of Utah Pioneer Museum. The best way to appreciate a tiny town is, of course, in a tiny home. At $285 per night, the Escape tiny house is ideally located between Zion and Bryce national parks, and perhaps most importantly, it has pool and hot tub access.
7. Mammoth Cave, Kentucky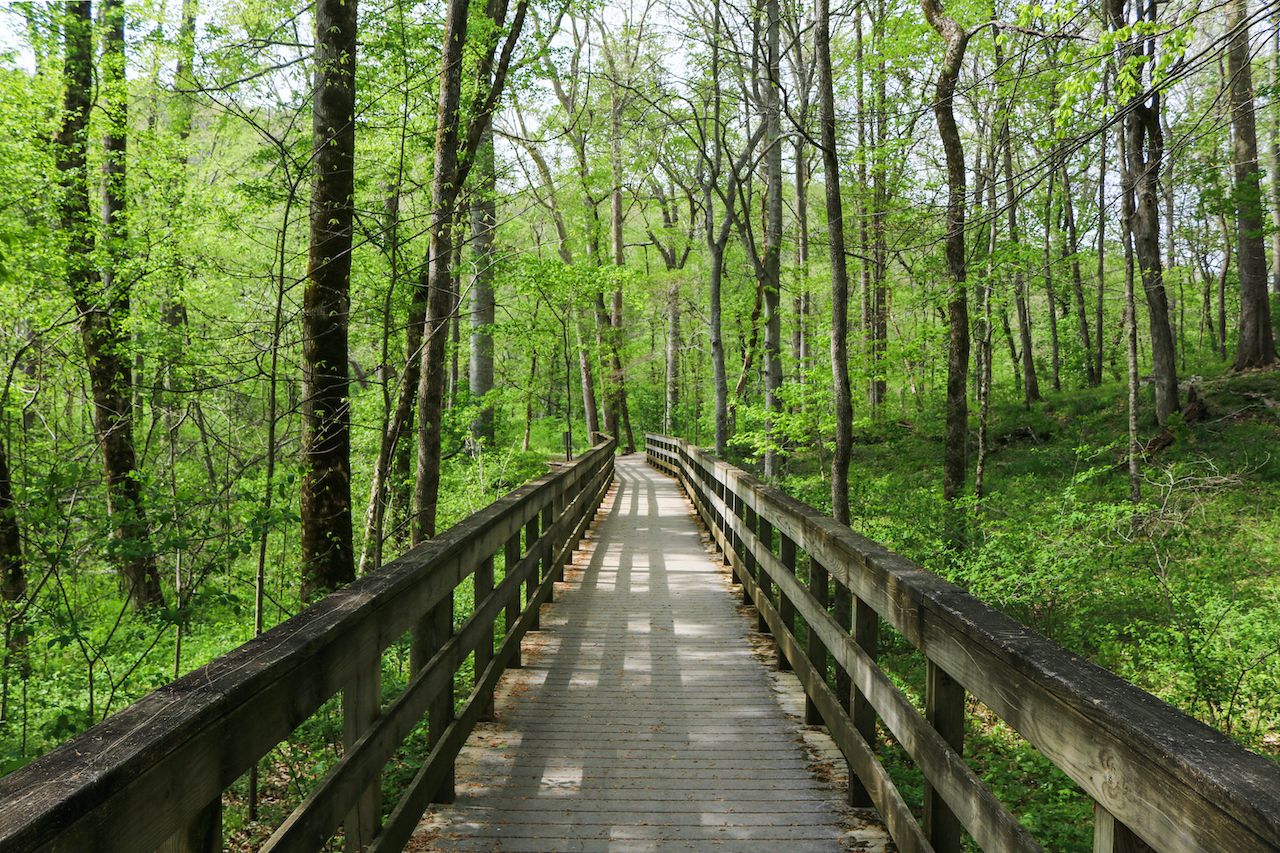 Photo: Bram Reusen/Shutterstock
Stretching for 53,000 acres in the hills of south-central Kentucky, Mammoth Cave National Park is more than just a cave. It also has river valleys, forests, historic churches and cemeteries, sinkholes, and of course, the world's longest cave system. Staying in this four-person cottage is the epitome of rural Kentucky living. There's no Wi-Fi or cable, but there's a fire pit and you'll be completely surrounded by nature. At just $105 per night, it's an absolute steal.
8. Kitty Hawk, North Carolina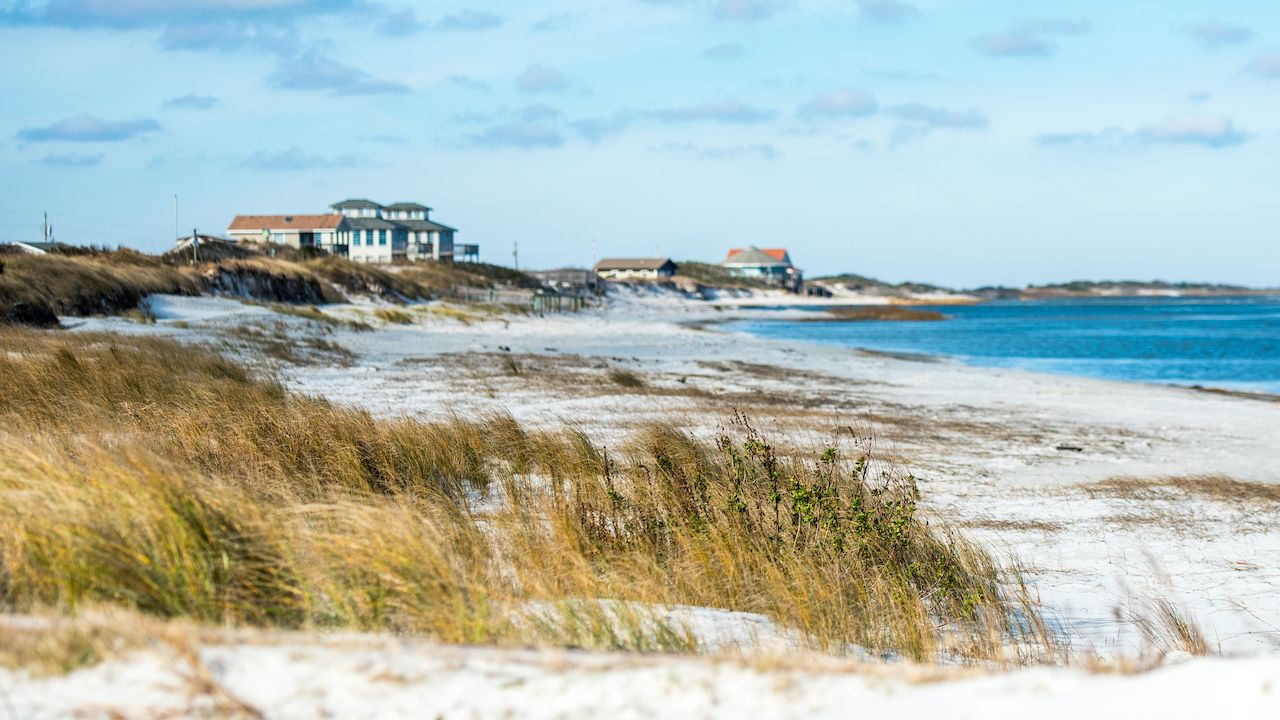 Photo: David Louis Econopouly/Shutterstock
Kitty Hawk is no stranger to the summer vacation scene. It's known for its stretches of sandy beach, hiking trails, and historical importance as the site of the Wright Brothers' first successful flight. Aside from the obligatory Wright Brothers Memorial, you can spend some time at the Outer Banks Arboretum, or just relaxing on the beach. This waterfront home might be the best way to thoroughly enjoy Kitty Hawk, as it can accommodate parties of up to 10 people. Located right on the beach, this $236 per night oceanfront house is also just a short walk to shops and restaurants.
9. Lake of the Ozarks, Missouri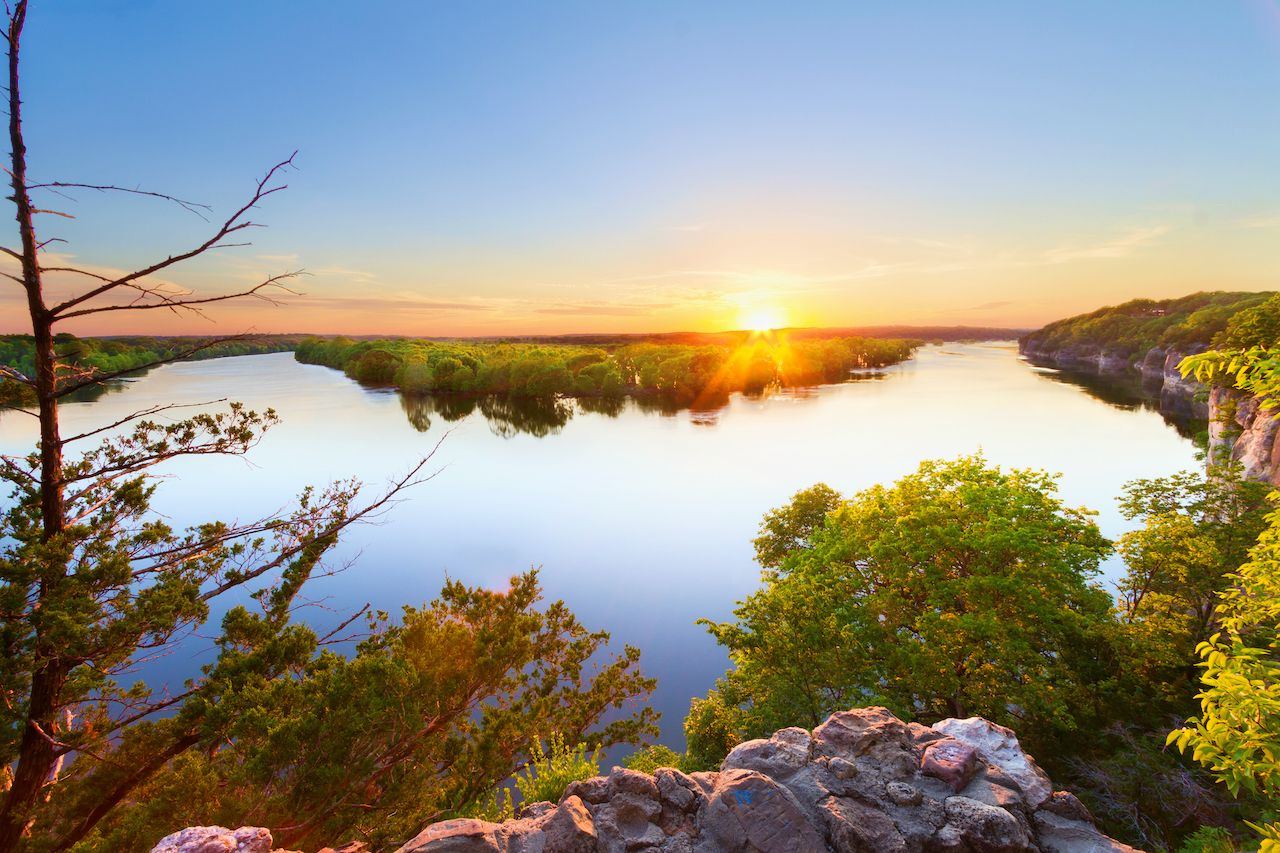 Photo: TommyBrison/Shutterstock
A popular destination for those seeking warm-weather adventure, the Lake of the Ozarks is known for its swimming, boating, paddle boarding, and even zip line and helicopter tours. Like any true lake destination, there are plenty of waterfront accommodations, restaurants, entertainment venues, and over 1,100 miles of shoreline perfect for your beach getaway. You can't go wrong with any lakefront accommodation here, especially the Little Blue Lake Front Cabin. This three-bedroom cottage is situated on a quiet cove with a private dock, close to the lake's most popular restaurants and attractions, and costs $196 per night.
10. Whitefish, Montana
Photo: Kimberly Shavender/Shutterstock
Located in the Rocky Mountains, Whitefish is right on the doorstep of the stunning Glacier National Park. The park could easily keep you busy for days, but the town itself is also worth exploring for its boutique shops, artisan market, historic train station, and quiet lake. The best way to truly experience Whitefish is undoubtedly by staying as close to nature as possible. This two-bedroom mountain condo, for $139 per night, allows you to do just that.