A search for the best hikes in Japan can seem like trying to find a needle in a haystack. Japan, after all, is one of the most mountainous countries in the world, to say nothing of its large quantity of high-quality trails.
The challenge is choosing just a few of these trails, and fitting them into your Japan itinerary just the right way. If you're going to spend traveling mostly in western Japan, for example, trying to climb Mt. Fuji doesn't make a lot of sense.
Below, I've done my best to tame this unruly topic into an action plan you can follow all the way to the trailhead. I'll also explore the topic of pilgrimage trails in Japan, and under which circumstances I'd choose one over another.
Contents
1 Is Climbing Mt. Fuji Worth It?
2.1 Koyasan, Wakayama prefecture
2.2 The Nakasendo, Japanese Alps
2.3 Mt. Daisen, Tottori prefecture
4 Other FAQ About Hiking in Japan
4.1 Where can I go hiking in Tokyo?
4.2 Where can I hike in Osaka?
4.3 What's the best time of year for hiking in Japan?
Is Climbing Mt. Fuji Worth It?
I've decided to separate this question out from others related to the best hikes in Japan, but not because "climbing" Mt. Fuji is anything of the sort. Indeed, you can reach the summit of Fujisan without using anything but your own two feet, even though entrepreneurs at the entrance to various trails (and, increasingly, online) will try and sell you hiking poles, supplemental oxygen and all manner of other things you almost certainly won't need.
The good news in this, of course, is that higher-level debates such as the one between composite toe vs steel toe footwear are irrelevant for would-be Fuji climbers. The bad news? It's difficult for me to say whether the journey of climbing Fuji is worth it without knowing what you want. The experience is exhilarating, to be sure, but you may or may not enjoy a view from the top; you certainly can't see the famous mountain while you're on it.
My Favorite Japan Hikes
Koyasan, Wakayama prefecture
Most people who visit Koyasan travel there by combination of electric train and funicular railway. This is efficient, and you do ultimately get to the same place, but you miss out on a great deal of satisfaction. Among other revelatory moments I experienced following my seven-hour hike, the sight of Daimon Gate towering over me after half a day of exertion was something of an out-of-body experience.
The Nakasendo, Japanese Alps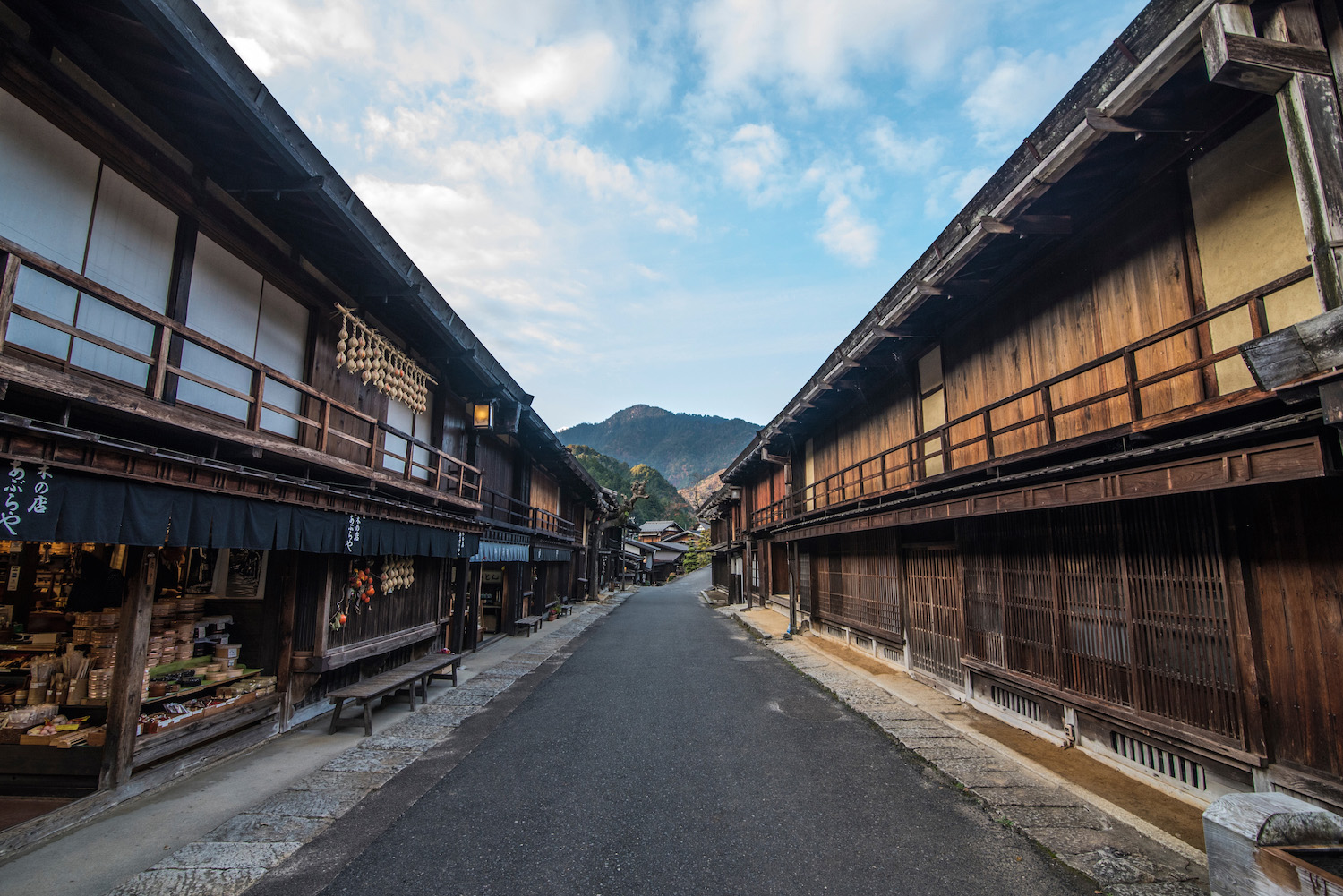 I almost didn't list this among the best hikes in Japan—when you make the journey, on foot, between ancient trading towns like Magume, Tsumago and Kiso-Fukushima, it's really technically more of a walk than a hike. Regardless, the Nakasendo Way is one of the most beautiful places in Japan to get some fresh air, both because of the history of the region and the natural beauty. A word of caution: Do be careful about bears!
Mt. Daisen, Tottori prefecture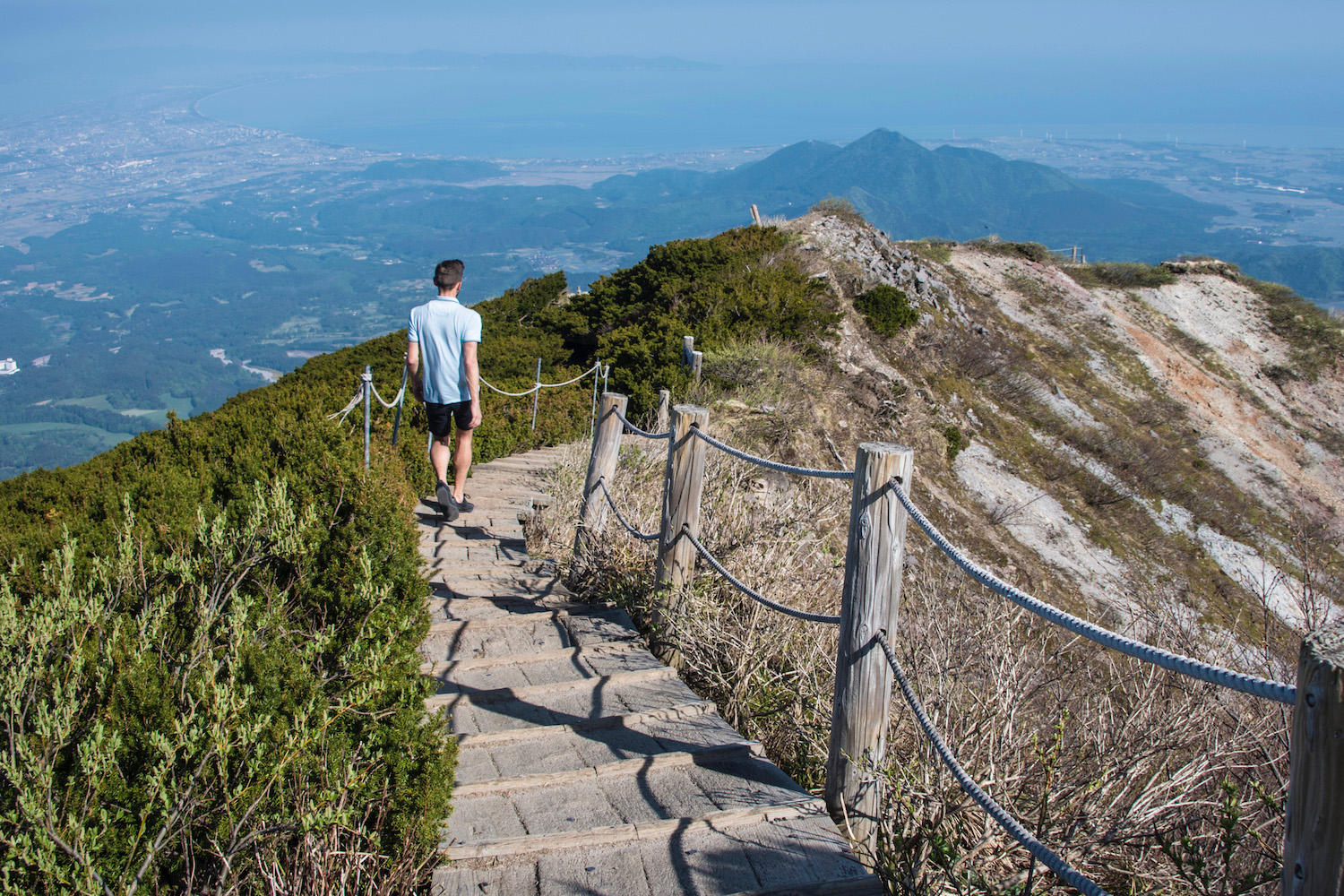 If you've ever traveled in the underrated San'in region of Japan, you may have noticed a mountain that looks suspiciously like Fuji. You wouldn't be alone in feeling confused: Daisen, which rises above Tottori prefecture, has been nicknamed Hoki-Huji (which roughly translates to "Northern Fuji") for its similarity to its more famous cousin, at least from a far. The trails, however, are relatively different, not least because you can hike from Daisen Town to its summit in around three hours.
Kuju Mountains, Kyushu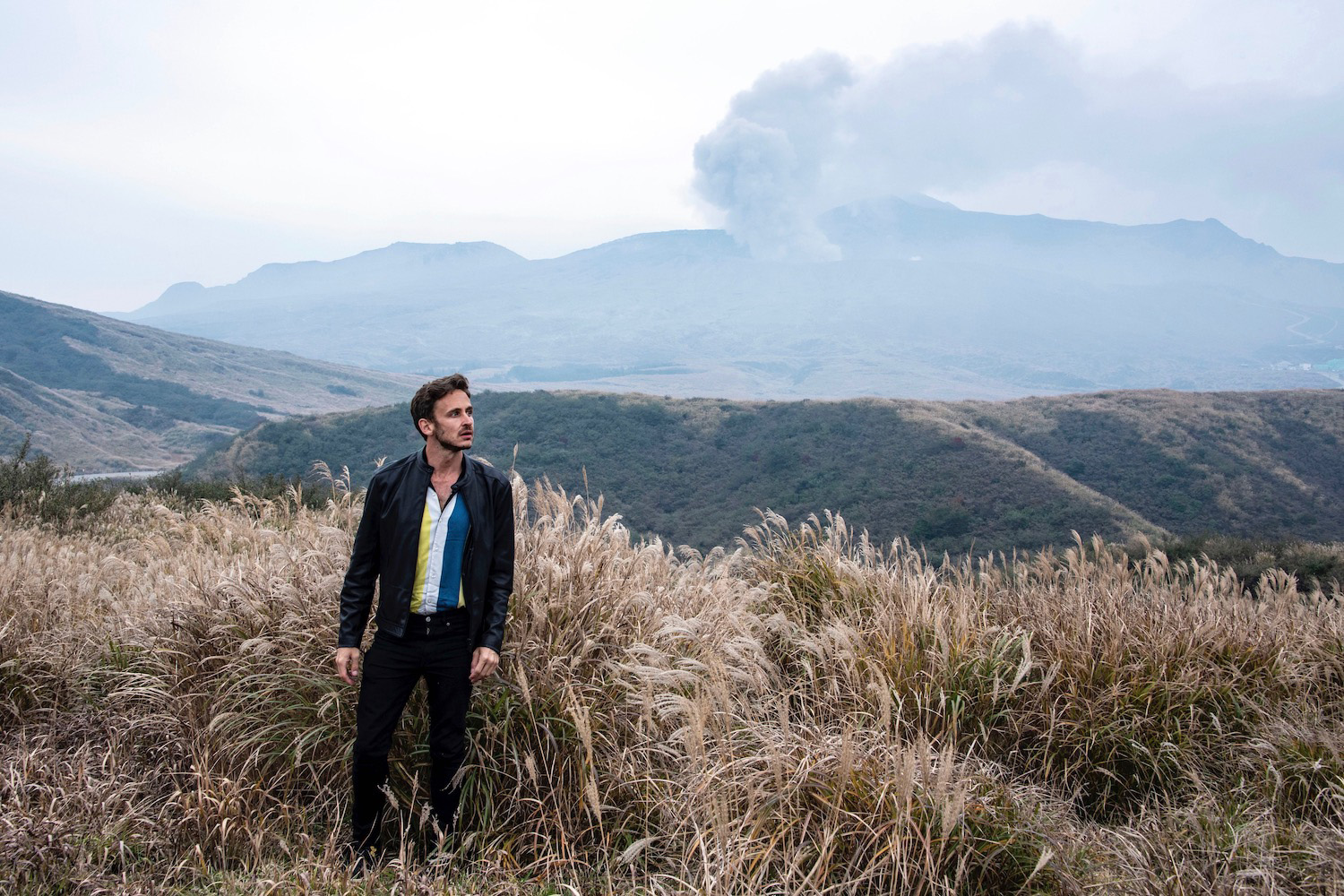 Another place to enjoy some of the best hikes in Japan is Kyushu, the southernmost of the country's main four islands. And I'm not talking about Yakushima (which is located just off-shore), even though I've often sung the praises of that place. Rather, I recommend traveling from Kumamoto to Mt. Aso, then making the journey a bit farther (in a car, if you can rent one), to the Kuju Mountains. Whether or not you make the journey all the way to Mt. Nakadake, this is a fantastic destination.
Mt. Gusuku, Okinawa

Most travelers head to Japan's Okinawa islands for rest and relaxation—why on Earth would anyone want to hike here? For one, in the case of Mt. Gusuku on Ie, which sits just off the main island, the view is absolutely stunning. Moreover, while the 30-minute journey can be exhausting in the heat of summer, it's downright easier in the relatively cooler months of winter and early spring, when swimming may be off the cards.
Japan's Pilgrimage Trails
If you like to hike for days, weeks or even months at a time, you're in luck. While they weren't initially built with energetic foreign tourists in mind, pilgrimage trails such as the Kumano Kodo in Wakayama prefecture (not far from the aforementioned Koyasan) and Shikoku's 88-temple Junrei are perfect if hiking is both a journey and a destination for you. They're also ideal if you want to affirm your endurance, or simply to test it.
On the other hand, while these (and other such trails) certainly quality as being among the best hikes in Japan based on experience, the payoff isn't always immediate, especially on the Shikoku trail. Long-term hikes require patience and persistence, and the understanding that while some days on the trail are crappy, the real payoff doesn't come until the entire task (however you decide to frame it) has been completed.
Other FAQ About Hiking in Japan
Where can I go hiking in Tokyo?
Although hiking options are limited within the 23 wards, plenty of hiking options exist within day-trip distance of Tokyo. The most obvious option is to head west to Mt. Takao, although if you want to go farther, you could take an early bus from Shibuya to Kawaguchiko and hike in the Fuji Five Lakes region (where, in my opinion, you can enjoy the best views of Mt. Fuji in Japan), for example.
Where can I hike in Osaka?
As is the case in Tokyo, Osaka's city center offers little opportunities for real hiking. Rather, it's all about the day trips: You could ride the train to the Kyoto area and head to Kurama-dera just north of the city, or take a Shinkansen from Shin-Osaka to Shin-Kobe and hike up to Nunobiki Herb Garden. Alternatively, Koyasan and the Kumano Kodo can be done as overnight or weekend trips from Osaka.
What's the best time of year for hiking in Japan?
Hiking in Japan is possible all year, although not in all parts of the country. For example, while Yamadera temple in Yamagata prefecture near Sendai is one of the best places in Japan to experience autumn leaves and cherry blossoms, winter ice and snow can make its trail treacherous. Likewise, trails in Kyushu, Shikoku and Okinawa can be downright unpleasant during the summer. 
The Bottom Line
My list of best hikes in Japan isn't comprehensive, but rather provides a cross section of my favorite places in Japan to sooth my altitude fixation. Although some of these choices are obscure, I've also given my opinions on more popular hiking and climbing options in Japan (most notably, Mt. Fuji), and have outlined the circumstances under which I feel taking these on are worthwhile. The great news, given Japan's mountainousness, is that you don't need to travel somewhere with the explicit purpose of hiking in mind in order to work up a sweat—plenty of hiking options exist within day-trip distance of Tokyo or Osaka. The better news? Hiking in Japan, with few exceptions, is a 365-day per year possibility.