TRAVELING IN the time of the pandemic will likely soon involve a universal way to prove you're COVID-19 free. It's still unclear exactly what form this system will take, but it might look something like the CommonPass — a digital health application that allows travelers to prove they have tested negative for the novel coronavirus. Airlines and airports have been testing the program since October, and if it proves successful, it could easily become the standard by which we certify our health in the future.
What is CommonPass?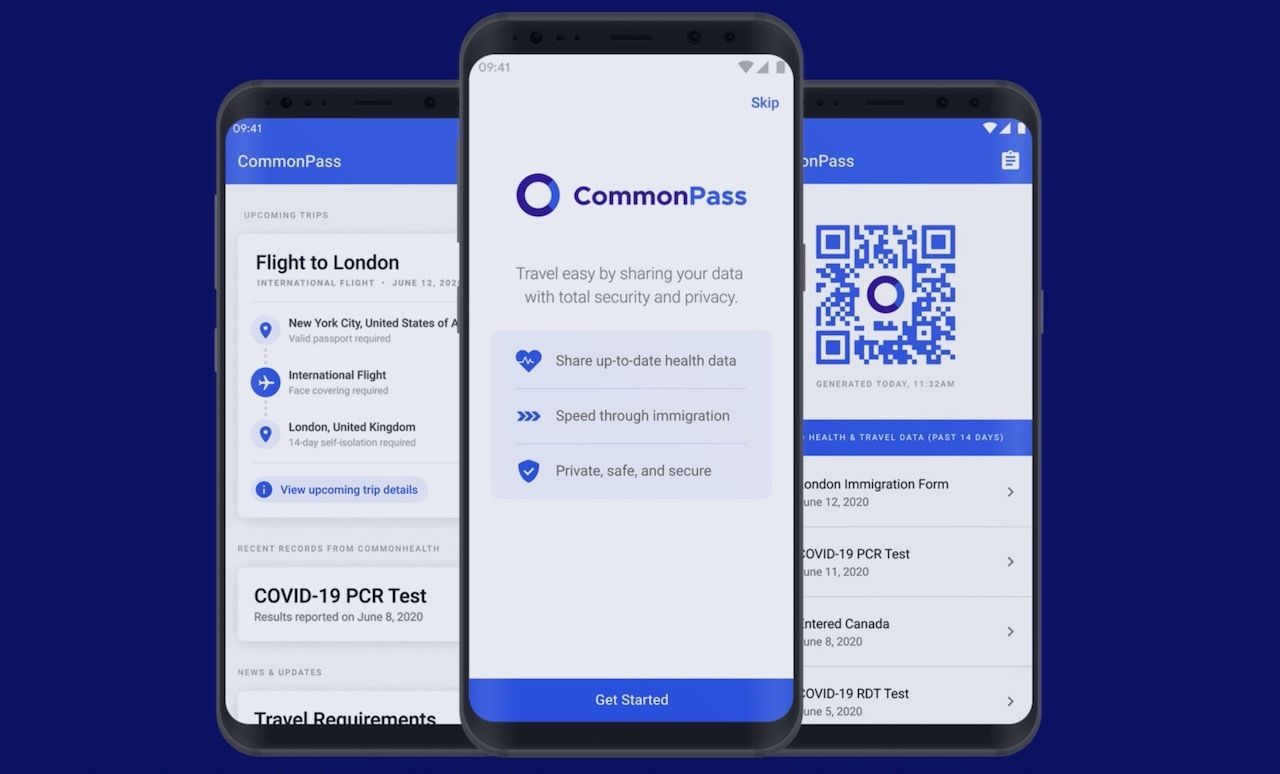 Photo: The Commons Project
Created by the Commons Project and the World Economic Forum, CommonPass is a convenient way to share our personal health information. The Airport Council International World, representing nearly 2,000 airports around the world, have agreed to recognize and use the CommonPass, as well as a network of healthcare providers and vaccine distributors.
CommonPass users would upload health data, like COVID-19 test results and vaccinations, and this information would be (ideally) globally accepted by border officials and airport staff. This is seen as a sensible alternative to border closures and travel bans. It would allow countries to remain open to tourism while also staying safe. It would also make travel more doable for tourists, since quarantining for several days upon arrival at a destination isn't practical or financially viable for most.
How it works
The success of the CommonPass relies on each individual country's willingness to adopt this health screening system. They would have to determine which test results are deemed acceptable (molecular or antigen), and whether additional health screenings will be required upon arrival. Once these conditions are agreed upon, they'll appear in the CommonPasss system so travelers can fulfil the requirements as needed. Once all criteria are met, CommonPass generates a QR code that can be scanned by airline staff and border officials. This system also makes it easier for travelers to figure out exactly what's needed to visit any given country by centralizing the information.
Who's using it?
The CommonPass underwent its first US test run in October with United Airlines. It was trialled on a flight from London's Heathrow Airport to Newark Airport in New Jersey. It was also tested in October on a Cathay Pacific Airways flight from Hong Kong to Singapore. Now, four more airlines are poised to begin CommonPass trials, including JetBlue, Lufthansa, Virgin Atlantic, and Swiss International Air Lines. This month, those four airlines will allow passengers to upload COVID-19 test results before and after select flights from New York, Boston, London, and Hong Kong.
The IATA Travel Pass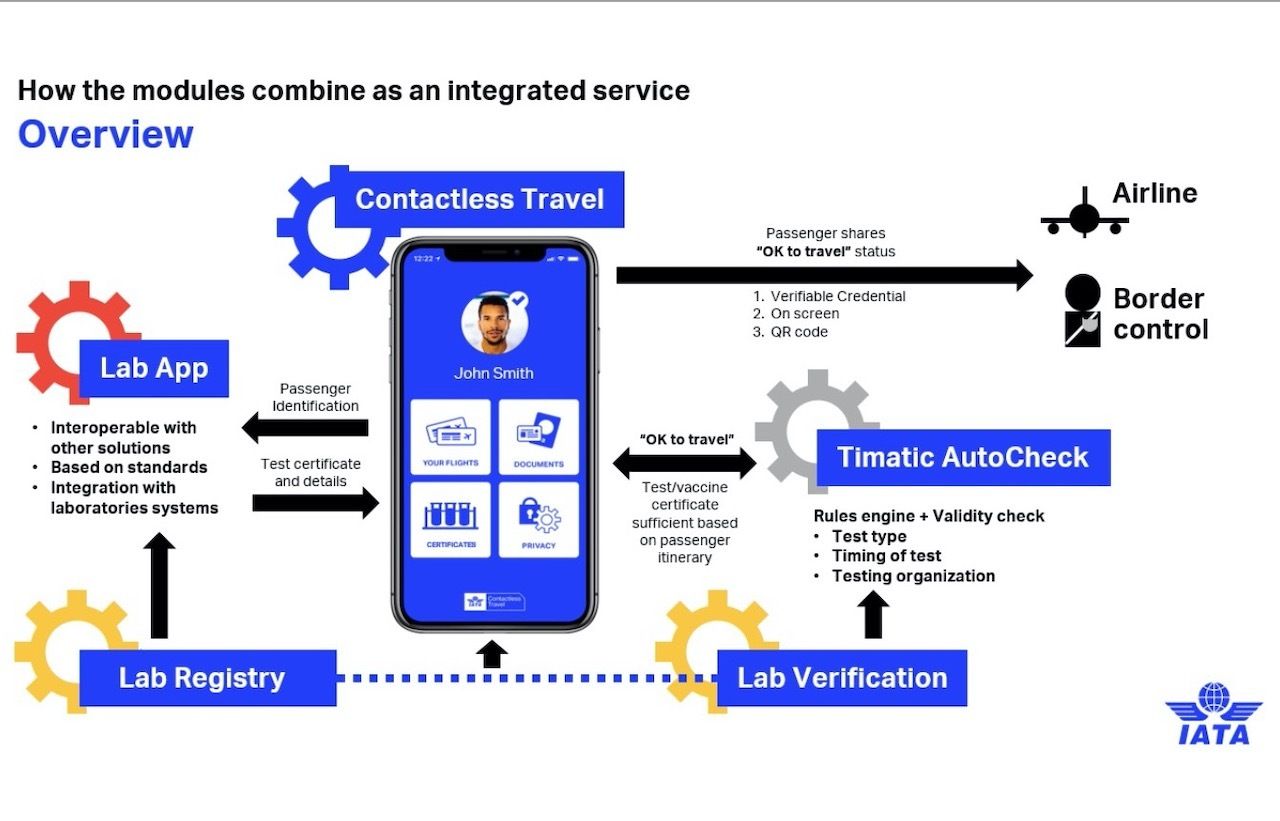 Photo: International Air Transport Association
The CommonPass doesn't have a monopoly on the post-pandemic travel tech landscape — at least not yet. The International Air Transport Association (IATA) reported last month that it will soon finish developing its version of a digital health pass called the IATA Travel Pass. Similar in function to CommonPass, IATA Travel Pass will help store medical information in one convenient location, for easy presentation to border and airline personnel.
Key to the IATA Travel Pass' success are four elements: a global registry of health requirements by destinations, a global registry of testing and vaccination centers, a lab feature where test centers can share results, and a contactless travel feature that serves as a digital passport. These four modules would make the app both informative for travelers looking for accurate, up-to-date destination health information, and a convenient proof-of-health while traveling.
Other travel passes
The Chilean government opened its borders to tourism on November 23, and has been working with American Airlines to make traveling to the country easier for US citizens. A big part of this effort is the VeriFLY digital health app for iOS and Android, which allows passengers to securely store travel documentation, flight details, and proof of a negative COVID-19 test on their phones. The app will verify that the uploaded information matched Chile's entry requirements. The app went live for a trial period on December 7, for passengers traveling between Miami and Santiago. On December 9 American Airlines also started trialing VeriFLY on flights from the US to the Virgin Islands departing from Charlotte, NC; Dallas, Texas; Miami, FL; Chicago, IL; and Philadelphia, PA, to Cyril E. King Airport in St. Thomas. It will also be available on flights from Charlotte and Miami to Henry E. Rohlsen Airport in St. Croix.