BUILDING A WEEKEND getaway around an epic hot tub has never been a bad idea. Whether you're visiting the beach, the mountains, or the big city, relaxing with a soak after a day of exploring is the ultimate way to unwind while on a road trip or other getaway. Fortunately, Airbnb has so many options with dreamy hot tub properties that will boost your mental state during your stay. These nine dreamy Airbnbs offer soaks, views, and luxury, around the United States.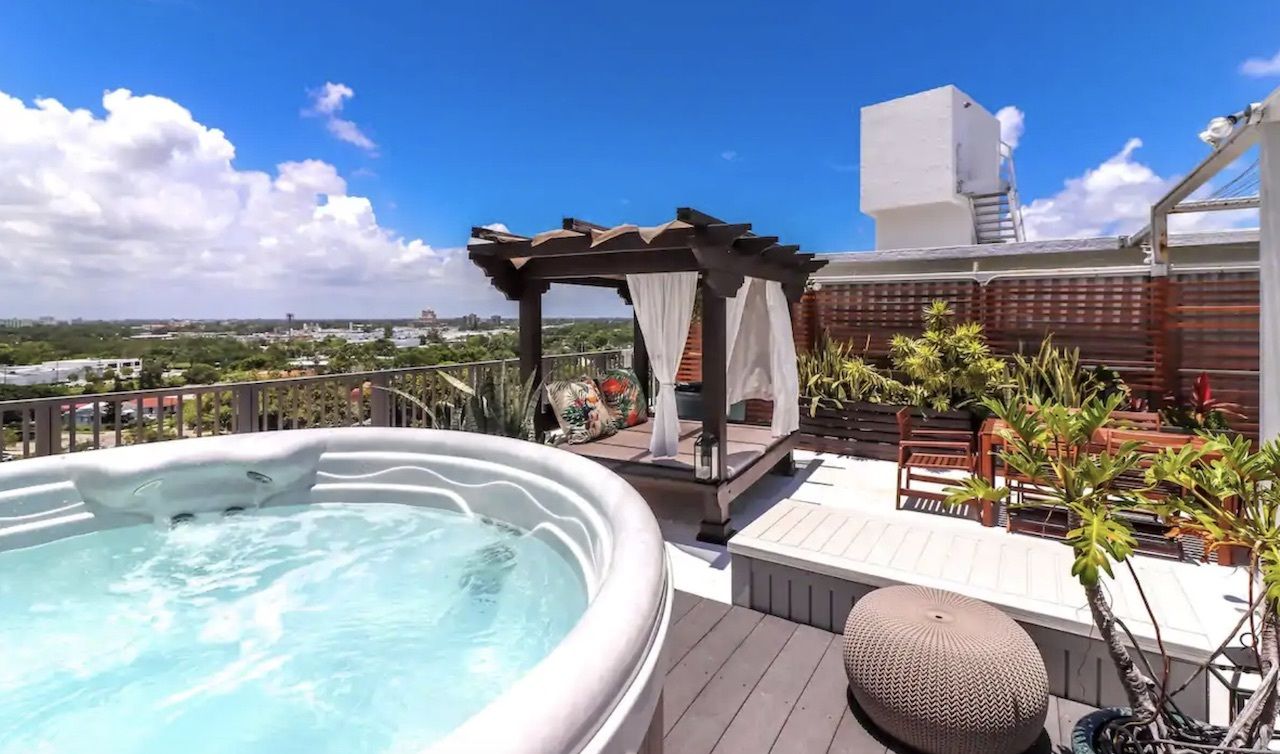 Photo: Airbnb
This Miami penthouse ticks all the boxes — a rooftop hot tub with added bonus of a pool, nearby beach access, and a clean unit that embodies the multi-cultured bohemian lifestyle of Miami while still being modern and open. It also has a dedicated workspace so you can be productive in between swims and soaks, and is a quick hop to trendy dining and nightlife. In a nutshell, it's an influencer's paradise, without the influencers.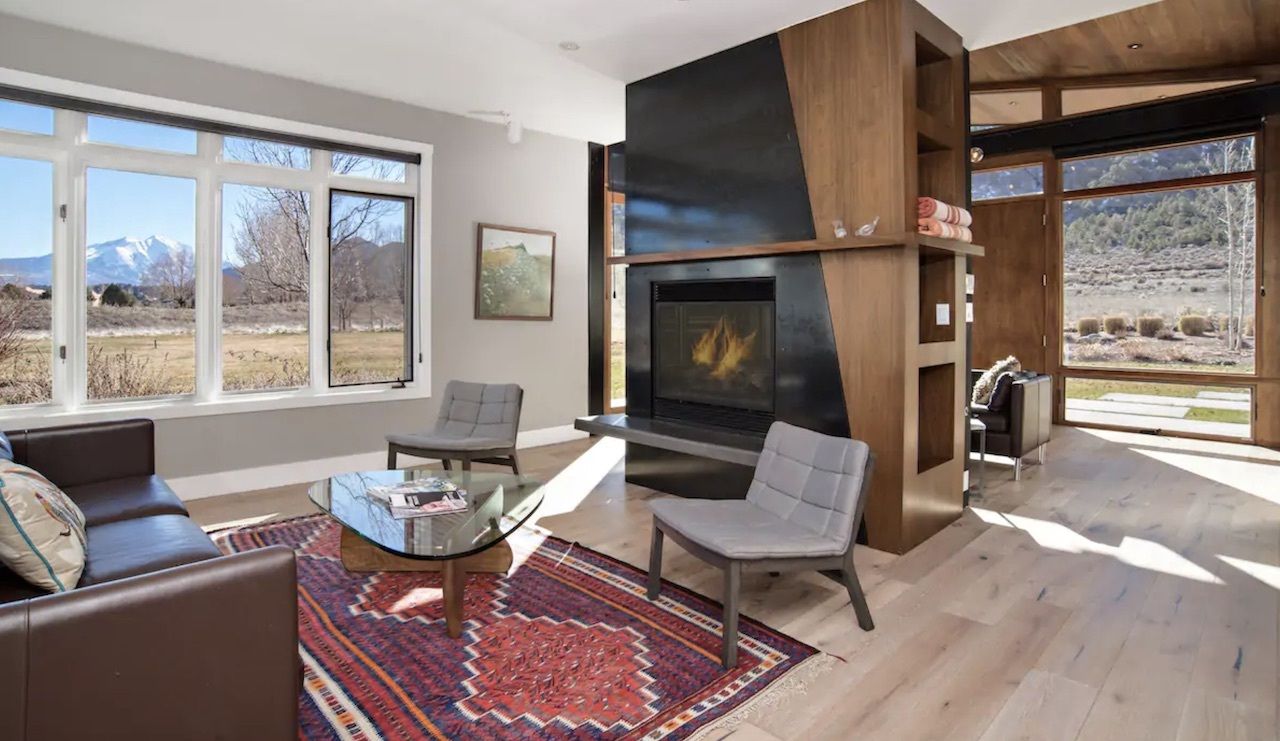 Photo: Airbnb
Glenwood Springs embodies the best of Colorado's mountain culture, and this gorgeous home is your base for it all. The house has five bedrooms and large living quarters, with expansive windows giving way to the Rocky Mountains beyond. Biking, hiking, and skiing are all minutes away, as is Glenwood's charming downtown with restaurants, shops, and multiple options for mineral baths. The biggest takeaway of your stay here? The soaking in a hot tub is even better after soaking in a hot spring.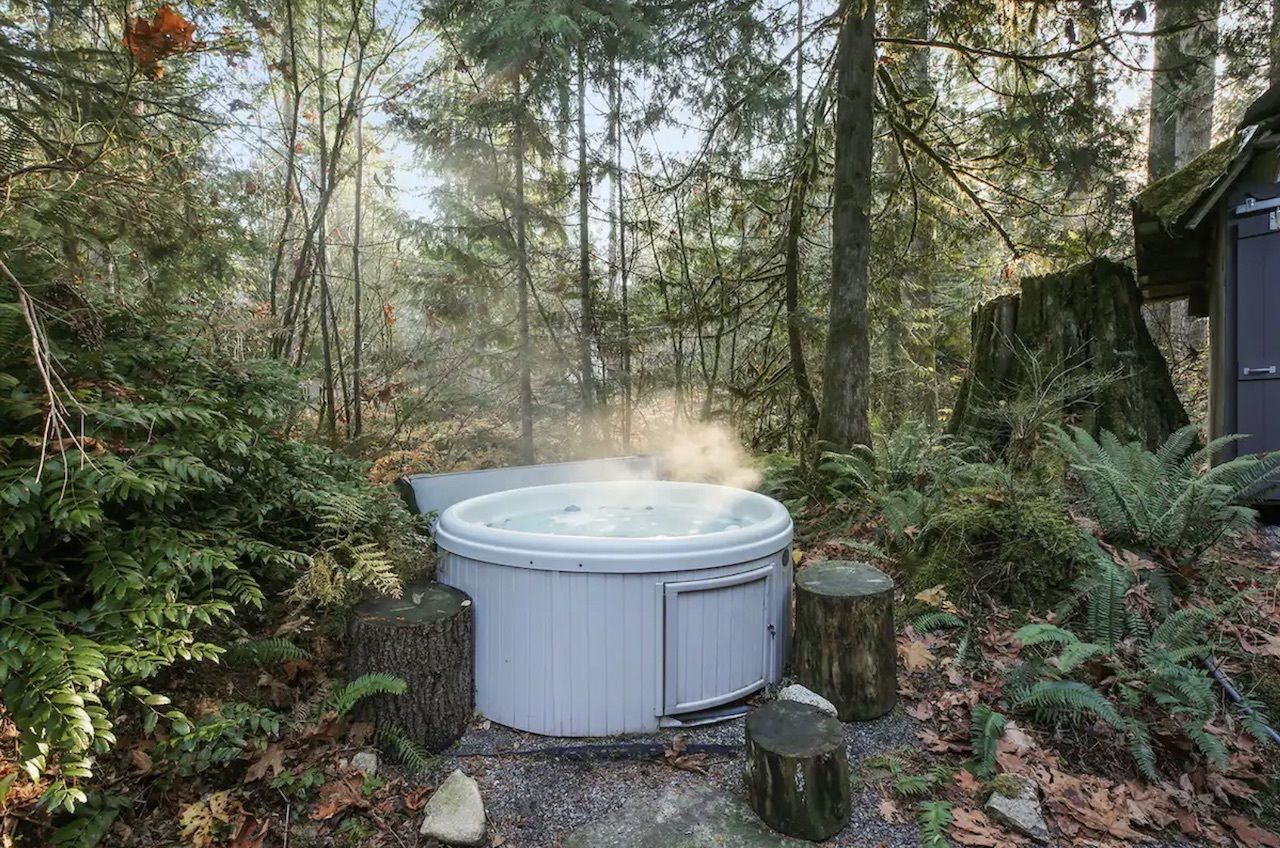 Photo: Airbnb
Skykomish and the surrounding Stevens Pass are basically the real-life iteration of what you see in every ski and mountain adventure film. Big, beautiful peaks, tall old-growth trees, plenty of adventure to be had, and a slow-moving town welcoming you as a respite from the surrounding wilderness. It's tough to one-up an a-frame home in the mountains, but the hot tub here does just that — set perfectly outdoors, surrounded by towering timber, where you'll hear the birds call while you soak away the day's alpine journey.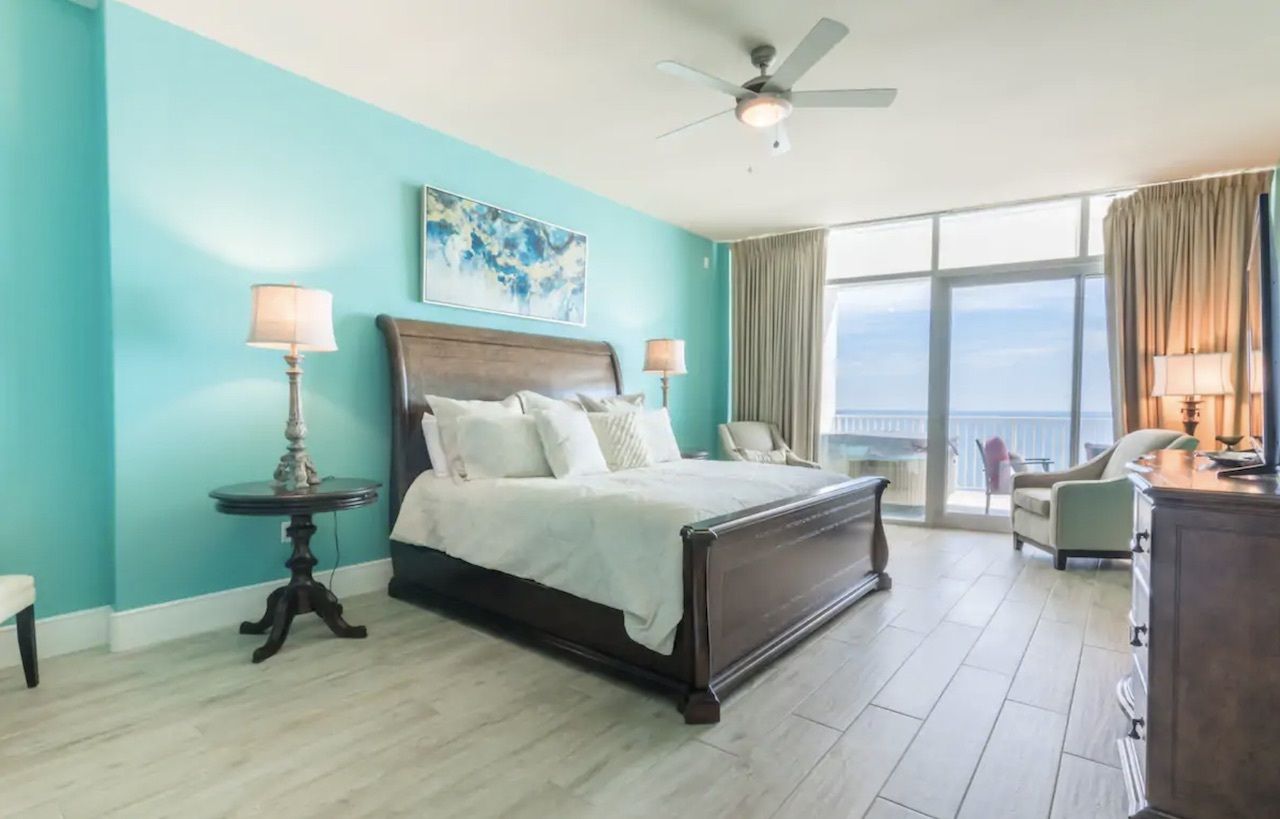 Photo: Airbnb
Alabama is an underrated player in the United States' beachfront dreams, and this beachside condo is proof of why. You'll wake up each morning to the light of the morning sun glittering off the water and the sound of the ocean is the only alarm clock necessary. Grill a fresh catch and enjoy a soak overlooking Orange Beach below from this condo, large enough to fit your crew (up to nine guests) and it provides beachfront access to the best of Gulf Coast life.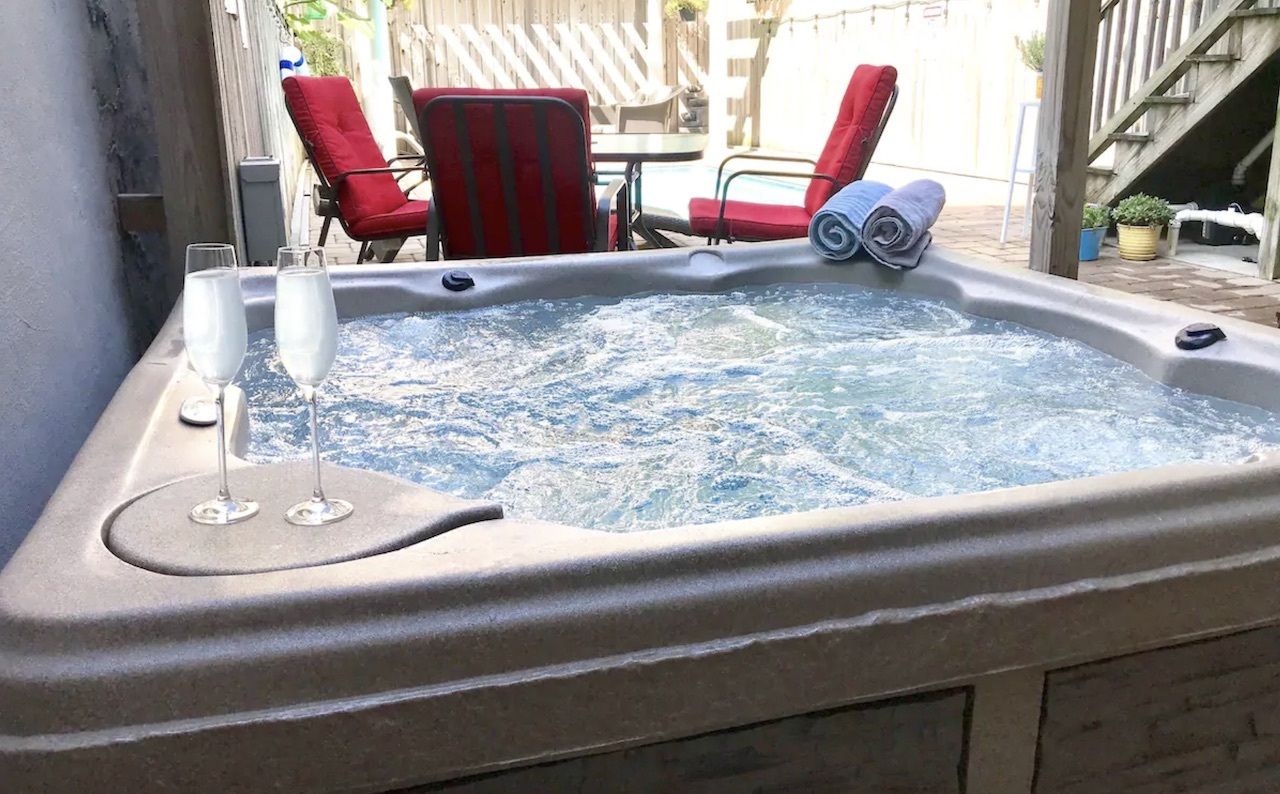 Photo: Airbnb
The hot tub is the immediate star of this Brooklyn apartment, set right outside this classic Brownstone building. Williamsburg and Manhattan are quick hop on the train, and this unit is set up perfectly for the remote worker with great Wi-Fi and two smart TVs, as well as tub-side patio furniture in case a midday soak is in order. Cafes, restaurants, and nightlife are all within walking distance.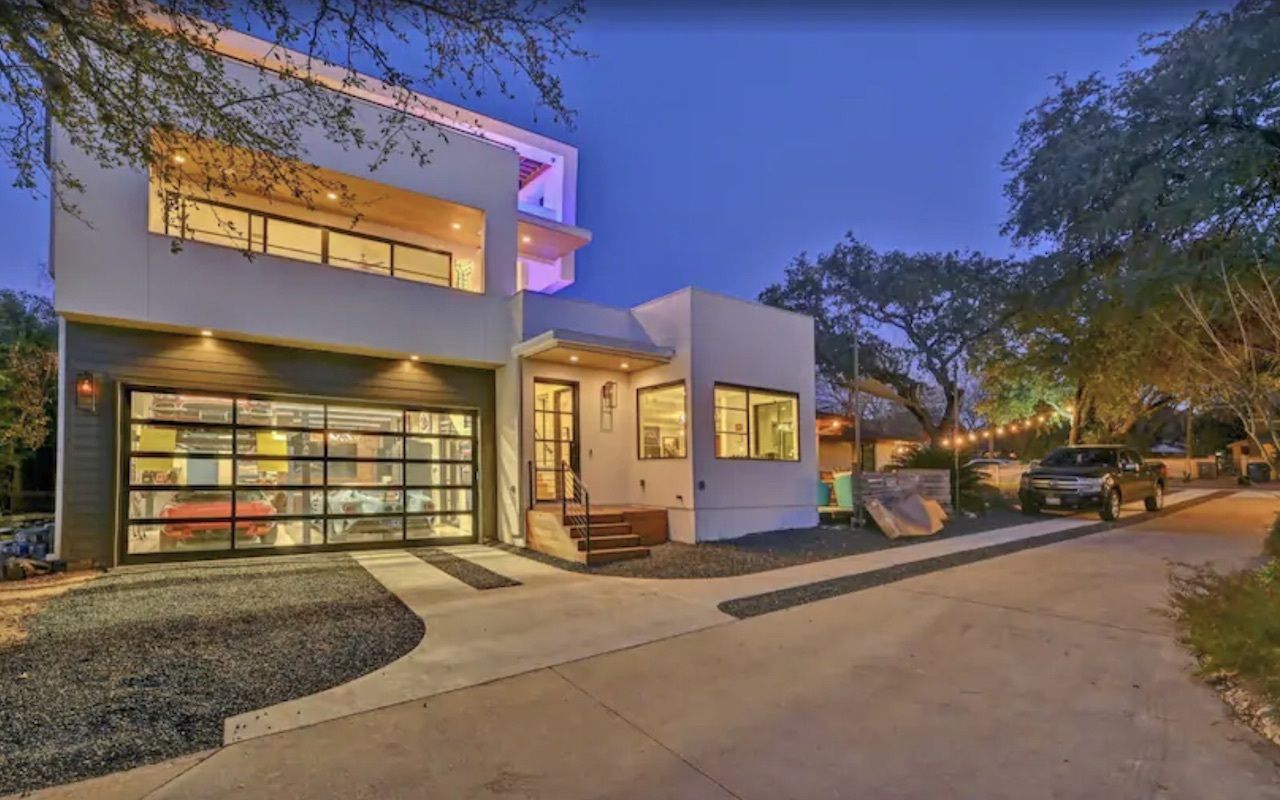 Photo: Airbnb
You will be the king of cool at this Austin penthouse, as the listing reads, in one of the coolest cities in the US. With a garage outfitted with classic cars, party lights on ringing the scene, and a spa-worthy bathroom on the inside of the unit, there's no better place to pregame before a night out experiencing the legendary live music of Austin. The hot tub fits nine — yes, your entire crew can soak at once — and is adjacent to an outdoor fireplace. Thanks for the sweet pad, Stevie.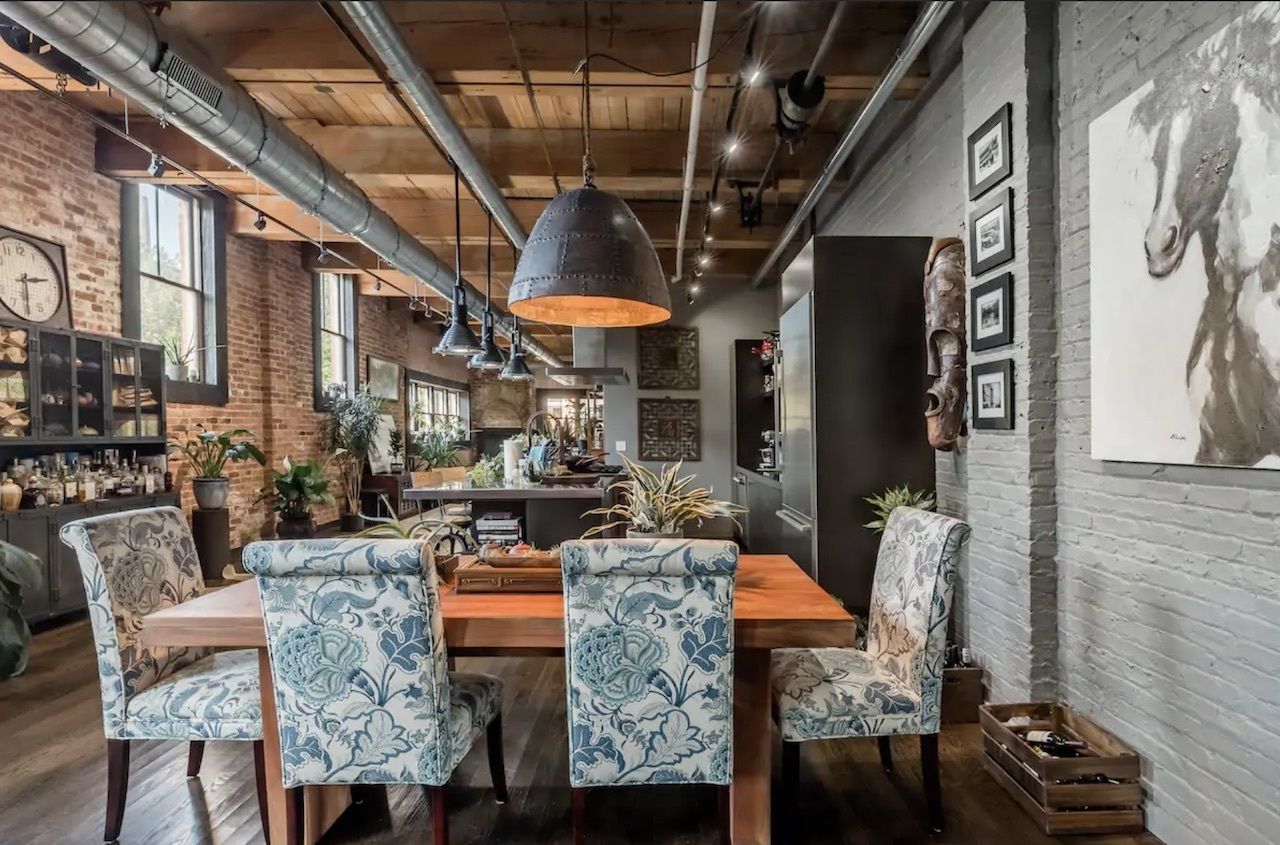 Photo: Airbnb
Wicker Park is Chicago's coolest neighborhood, and this just might be the coolest Airbnb in Wicker Park. A former spring factory, this open-concept unit has been retrofitted to highlight its historical design with hip decor, plenty of books on site, and views to boot. Its tub is a Japanese-style stainless soaker and is sure to remove your mind from the hustle of the city after a day of exploring.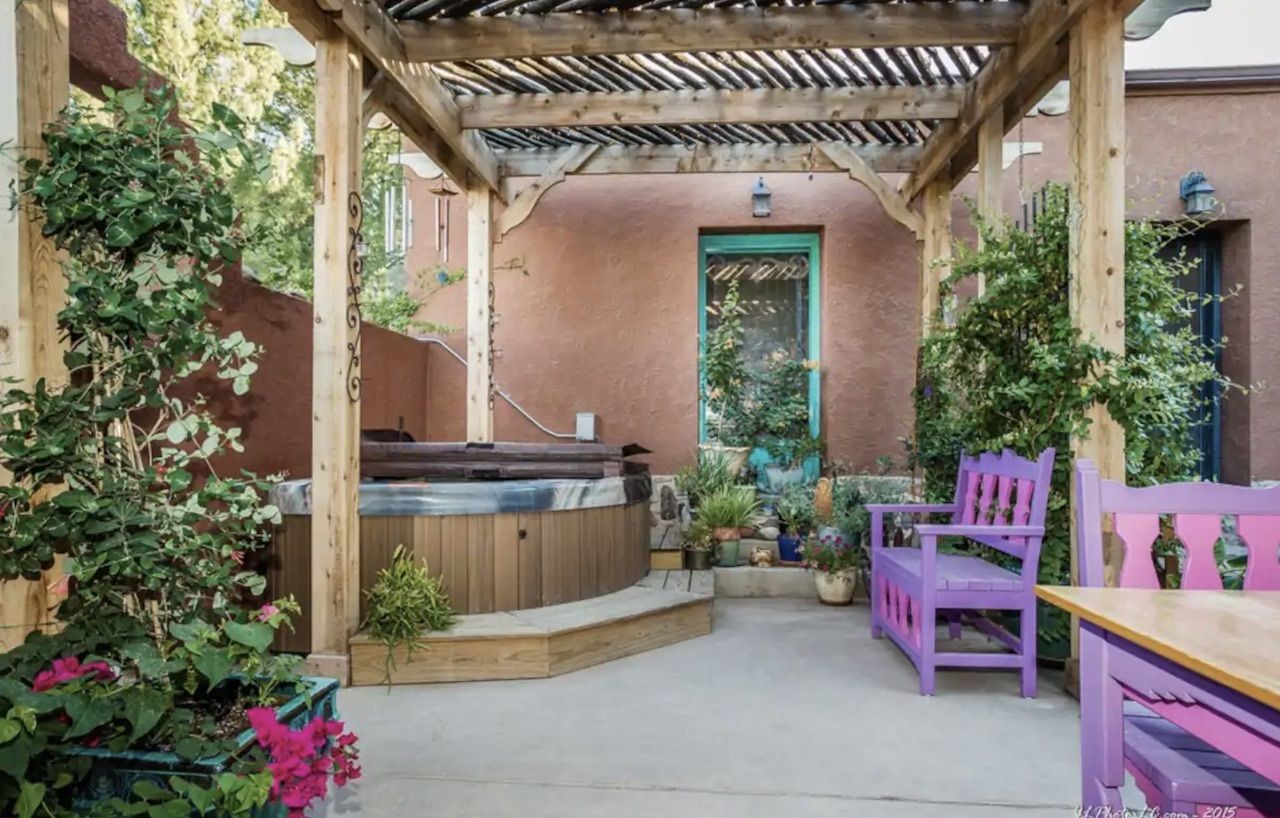 Photo: Airbnb
A hot tub mingles so well with the southwest vibes of this New Mexico casita that you hardly notice it's even there upon arrival. This home couldn't be more peaceful, set a quick drive south of Las Cruces and is easily accessible from the airport in El Paso, Texas. But your best bet is to road trip it through the Land of Enchantment, enjoying nearby White Sands National Park and the mountain town of Ruidoso before settling into your retreat away from it all, to soak under the green canopy and the bright desert stars.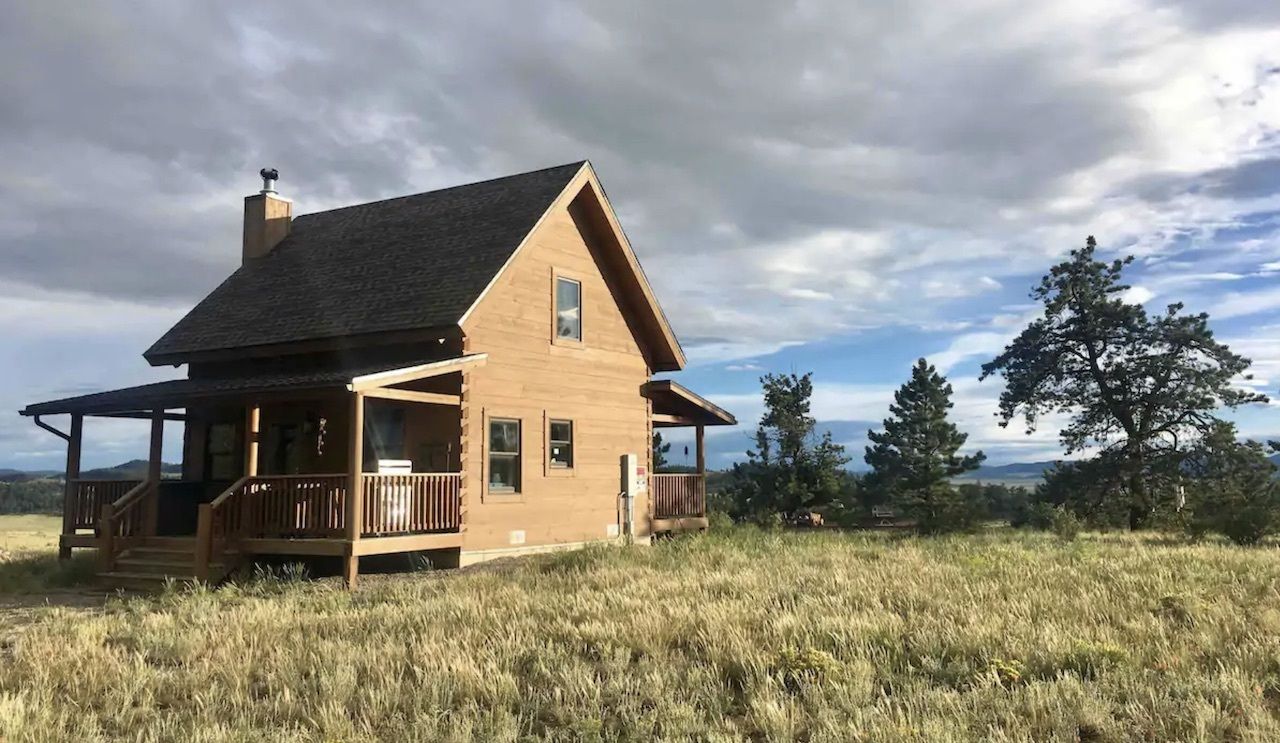 Photo: Airbnb
This elusive cabin is epic enough to put tiny Guffey, Colorado, on the adventure travel map. It's like taking a hut trip where the hut is full-on equipped to live in, and that of course includes an outdoor hot tub set among the hillsides. From the cabin you can fish, hike, bike, look for wildflowers and wildlife, and chill on the patio with a drink and the sunset, all in the same day. While passing through, be sure to grab a meal from The Corona's at Freshwater, the most (and only) popping place in town.