The Midwest has beautiful landscapes, innovative restaurants, craft breweries, and vibrant towns. What it doesn't have, however, is much of a marketing budget — and that means many folks don't actually know how much the region has to offer. When California has a tourism budget that's 25 times the size that of Iowa, you can see how the coasts manage to suck up all the attention. But never mind all that. In lieu of billboards, glossy magazine spreads, and Insta-influencers, let's get down to it. Here are some of the coolest towns in the Midwest, brought to you by someone on the inside.
1. Munising, Michigan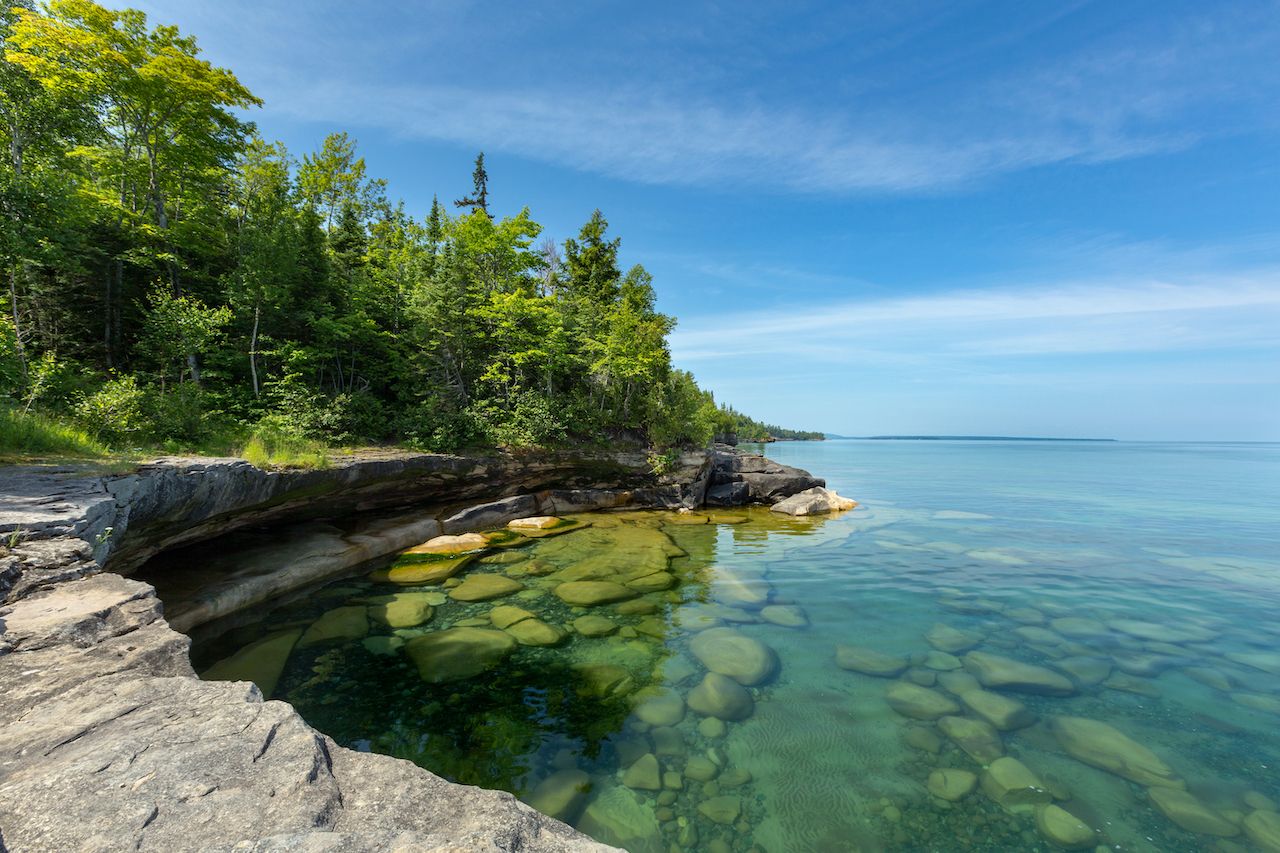 Photo: Craig Sterken/Shutterstock
Sitting on the southern shore of Lake Superior, Munising lays claim to landscapes you might think were straight out of the Mediterranean. Its eastern stretches fade into Pictured Rocks National Lakeshore, a place that contains entirely separate worlds of beauty each season, from jagged ice caves to soft, sandy shores and aquamarine waves. Head west and the scenery isn't any less stunning.
Quests to find lighthouses, waterfalls, and shipwrecks will fill your itinerary. You'll bike, hike, and snowshoe on the trails and back roads of Hiawatha National Forest. Maybe you'll canoe the AuTrain River, swim off Sand Point Beach in Lake Superior, or dive the Alger Underwater Preserve. No one will believe you actually did all of these things, but you will have.
2. Iowa City, Iowa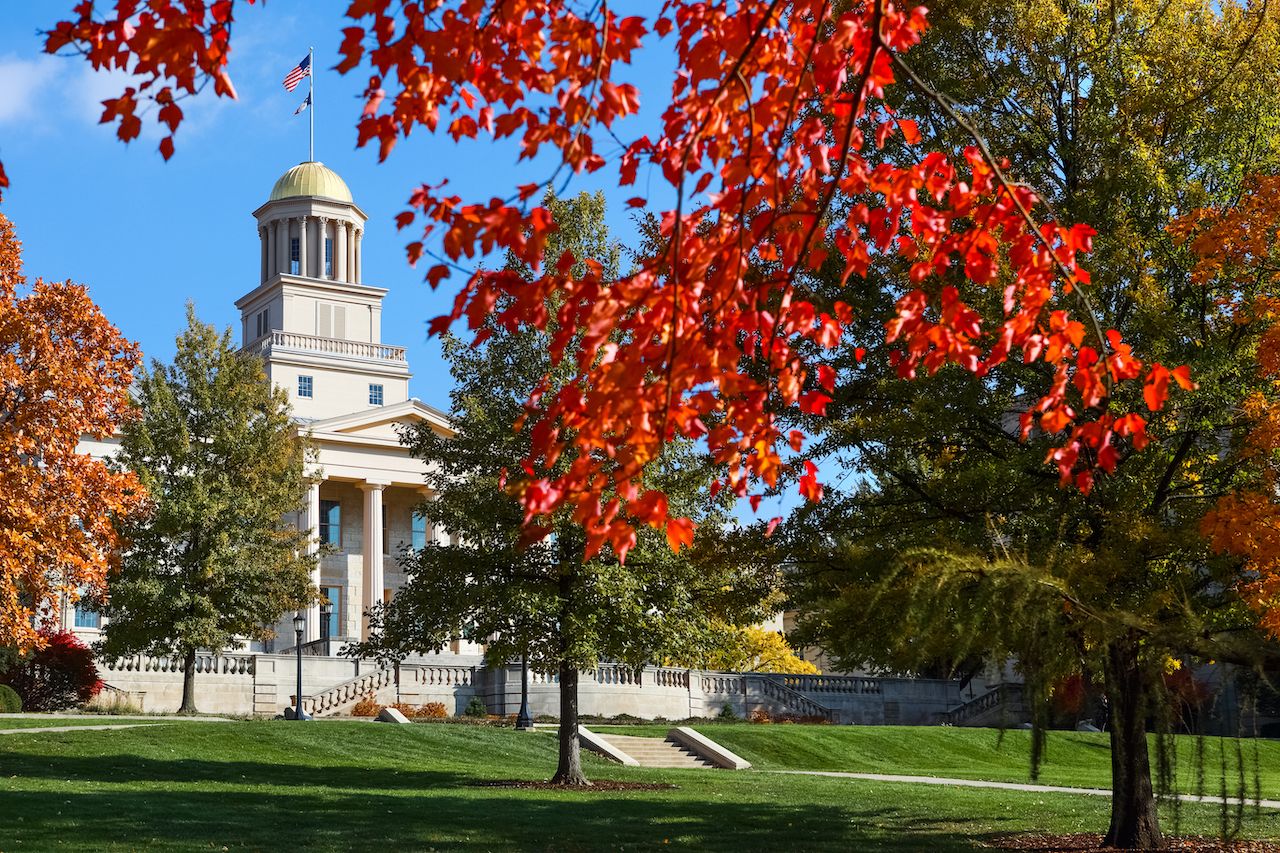 Photo: Suzanne Tucker/Shutterstock
The University of Iowa houses one of the best writing programs in the world; names like Kurt Vonnegut, Flannery O'Connor, and Tennessee Williams burnish the school's brochures. Fittingly, the city was named a UNESCO Literary City in 2008, a designation that's shared by only one other US city (Seattle) and which you can feel in the city's tortoiseshell vibe and list of things to do.
Libraries, secondhand and boutique-owned bookstores, and student-heavy cafes are all equally buzzy; poetry is engraved into the sidewalks; and international orchestras, world-famous musicians, and authors with household names grace community events at spaces like The Englert, Hancher Auditorium, Prairie Lights Bookstore, and the Iowa Memorial Union.
And when it comes to the food scene, please don't expect casseroles and Jell-O salad. Grab bibimbap at Goosetown Cafe and state-famous hummus and kebabs at Oasis Falafel. And for a traditional Iowa City breakfast, that's Hamburn Inn #2.
3. Eau Claire, Wisconsin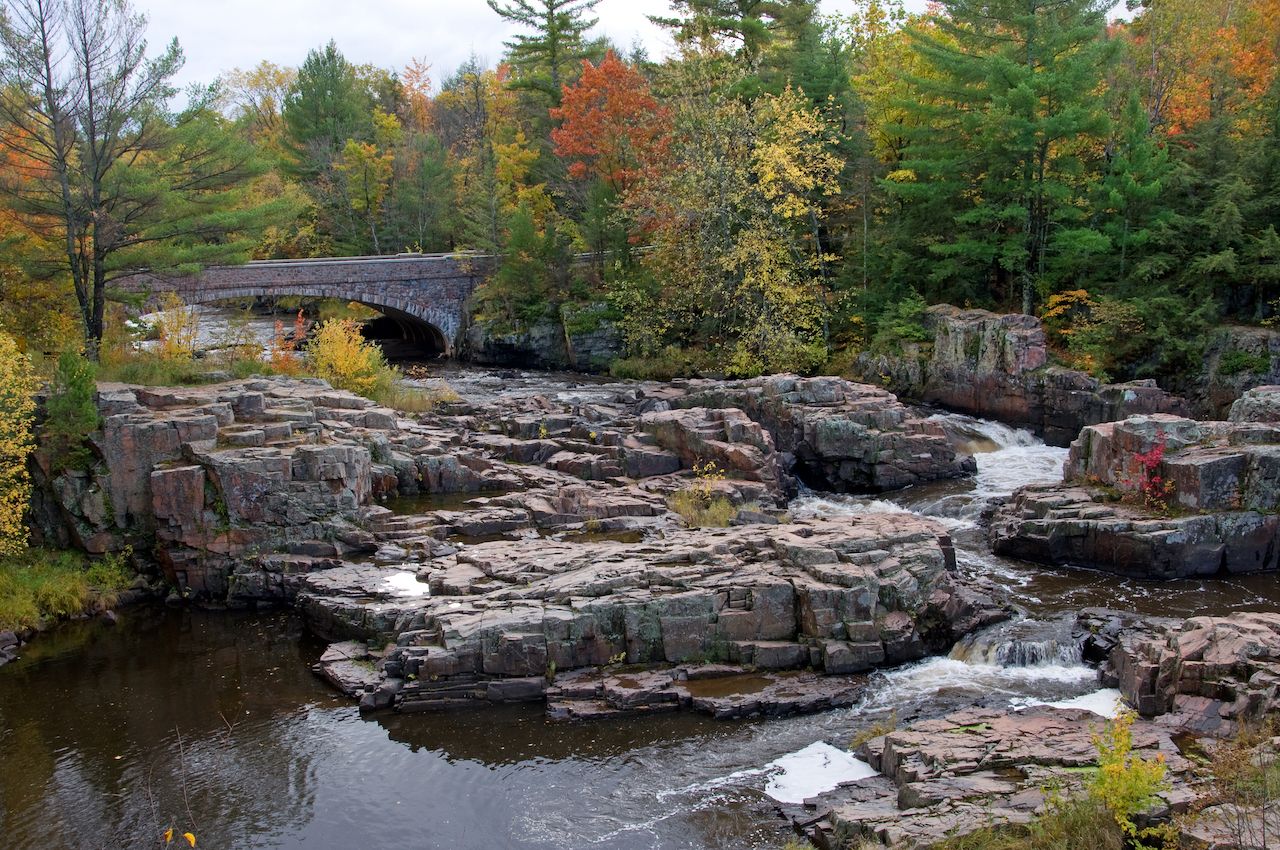 Photo: Gerald A. DeBoer/Shutterstock
Did the music festivals make Eau Claire's hip, indie vibe, or did Eau Claire's hip, indie vibe bring in the musical festivals? It's hard to tell, but either way, this Wisconsin town is officially a burgeoning Austin or Portland, 80 miles east of Minneapolis.
Of course, you're still in Wisconsin, so expect plenty of craft beer (Lazy Monk Brewing, The Eau Claire Brewing Project, $1 pints at The Joint) and, yes, cheese curds if you want 'em. But rather than choosing between divey burger joints or the Olive Garden, opt for laptop-worn coffee spots like Acoustic Café, fine-dining options like the Cajun-inspired Stella Blues, and local, downhome mainstays like Norske Nook to keep your palate busy.
If you come, know that there's one time of year when the hotels are full and the streets crowded with tourists: Bon Iver — Justin Vernon to those who grew up with him — started the Eaux Claires festival in 2015, and now it's one of the nation's favorite live-music weekends, with interactive art installations and insanely tasty food trucks adding to the mix.
4. Galena, Illinois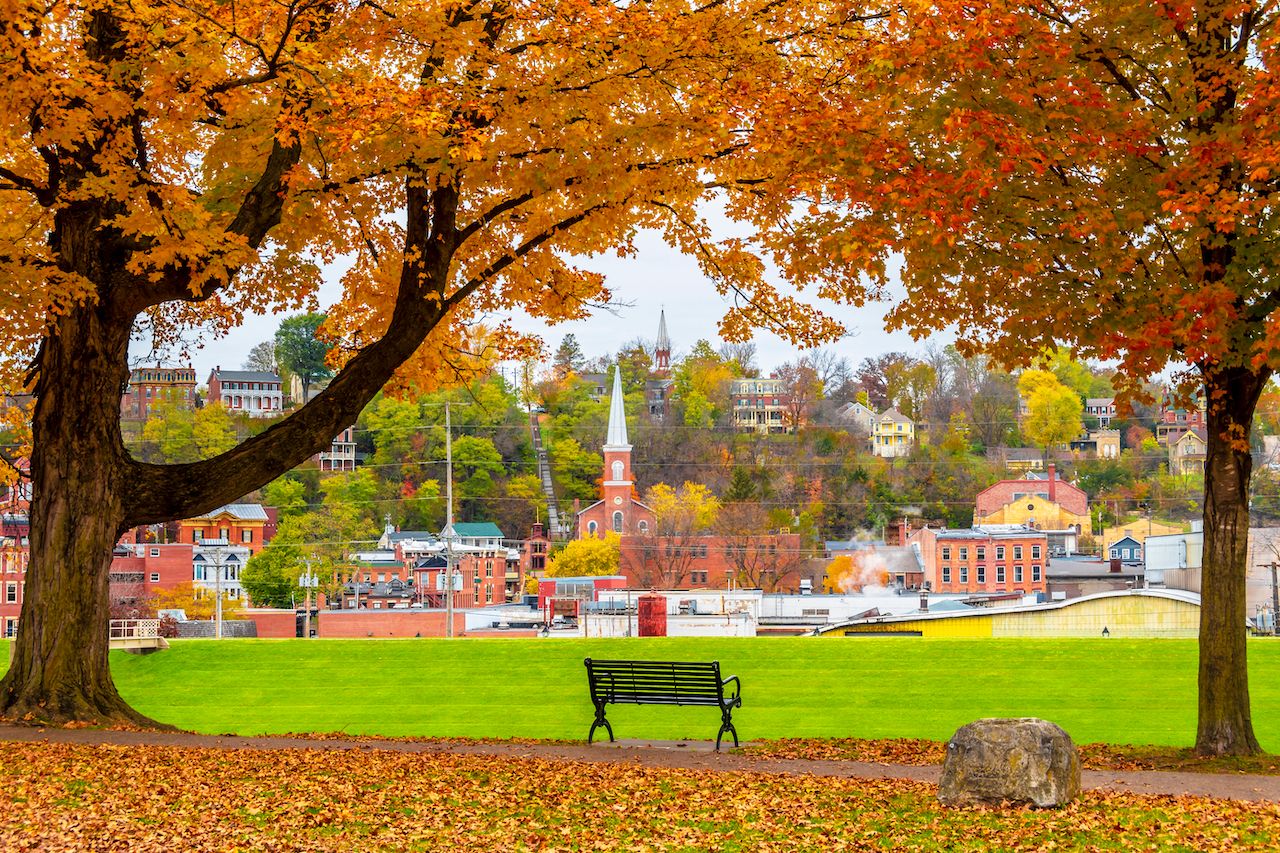 Photo: Nejdet Duzen/Shutterstock
If you confuse Galena for a Hallmark movie set, you're not alone. The 19th-century town tucked in the bluffs halfway between Dubuque and Chicago doesn't look too different than when General Grant set up shop here — although he definitely saw fewer shops, restaurants, and local boutiques.
Start on Main Street, which is also known as the "Helluva Half Mile," and start counting. There are over 125 shops and restaurants to keep you busy, from breweries and bakeries to Italian bistros and coffee bars. Most of this main drag is historic-register worthy, but the Dowling House, an 1820s limestone home just off Main on Diagonal Street, collects the most history buffs at its doors. The Ulysses S. Grant Home State Historic Site and the DeSoto House Hotel, the oldest hotel in the state, are worth the trip back in time as well.
If you're here in the warmer months, the Galena River Trail winds through these Mississippi bluffs, Grant Park is great for a romantic walk at sunset, and Gramercy Park has some serious aerial river views.
5. Hannibal, Missouri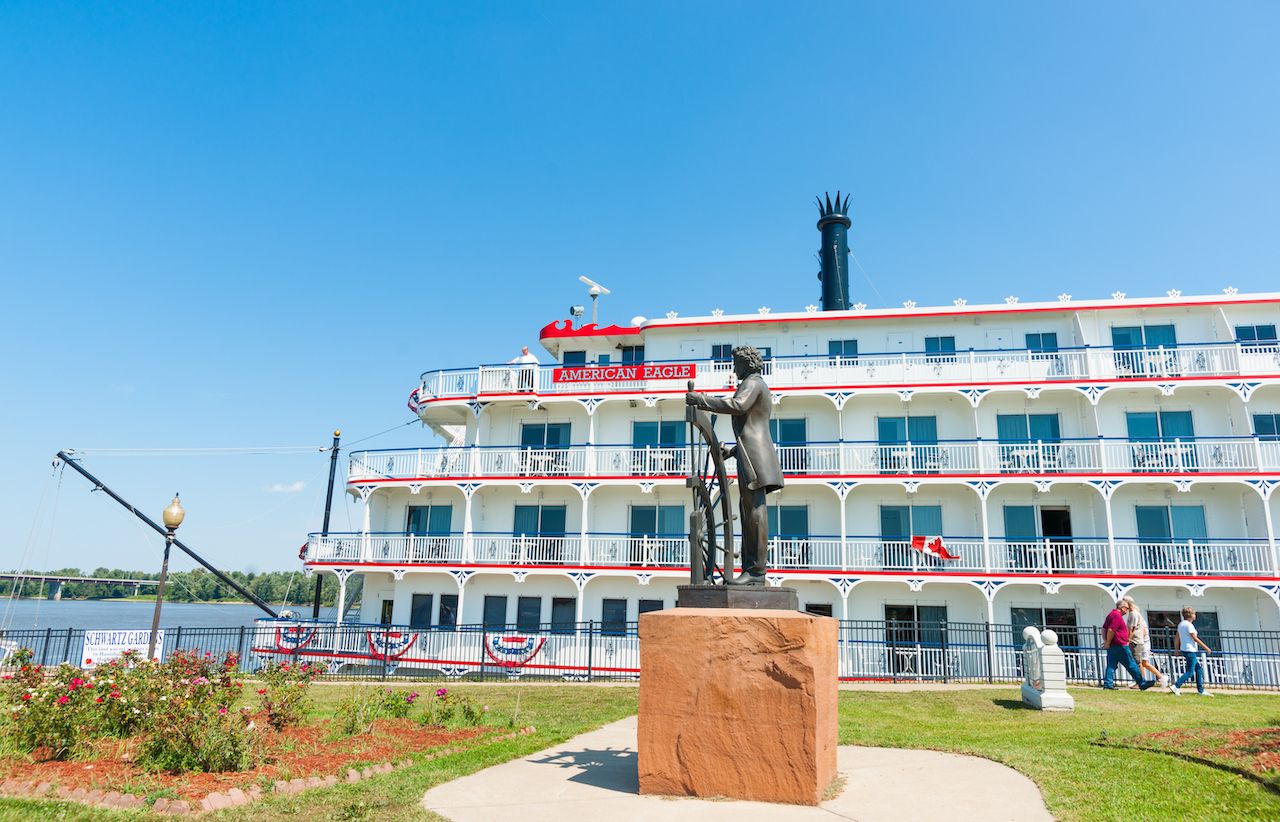 Photo: Photos BrianScantlebury/Shutterstock
Hannibal was the setting for Mark Twain's The Adventures of Tom Sawyer, so it's no surprise you'll find all the Twain regalia you could ever want here. Think riverboats, festivals, and even the author's boyhood home. This pretty town has a thriving arts community, and the river views that Twain so often wrote about ("some of the most beautiful on the Mississippi") are still serene, but now reminiscent of a bygone era.
If you're familiar with Twain's books, you'll recognize the Mark Twain Cave, a National Natural Landmark about a mile south of town. The Rockcliffe Mansion is also worth a stop, as is Mark Twain's Boyhood Home & Museum and the birthplace of the Unsinkable Molly Brown. Everything from art galleries, breweries, and barbecue restaurants to historic outposts and walking trails are connected via the trolley, and ghost tours are a facet of the town's nightlife.
Speaking of ghosts, just south of Hannibal nearby Ilasco is an actual ghost town.
6. Rapid City, South Dakota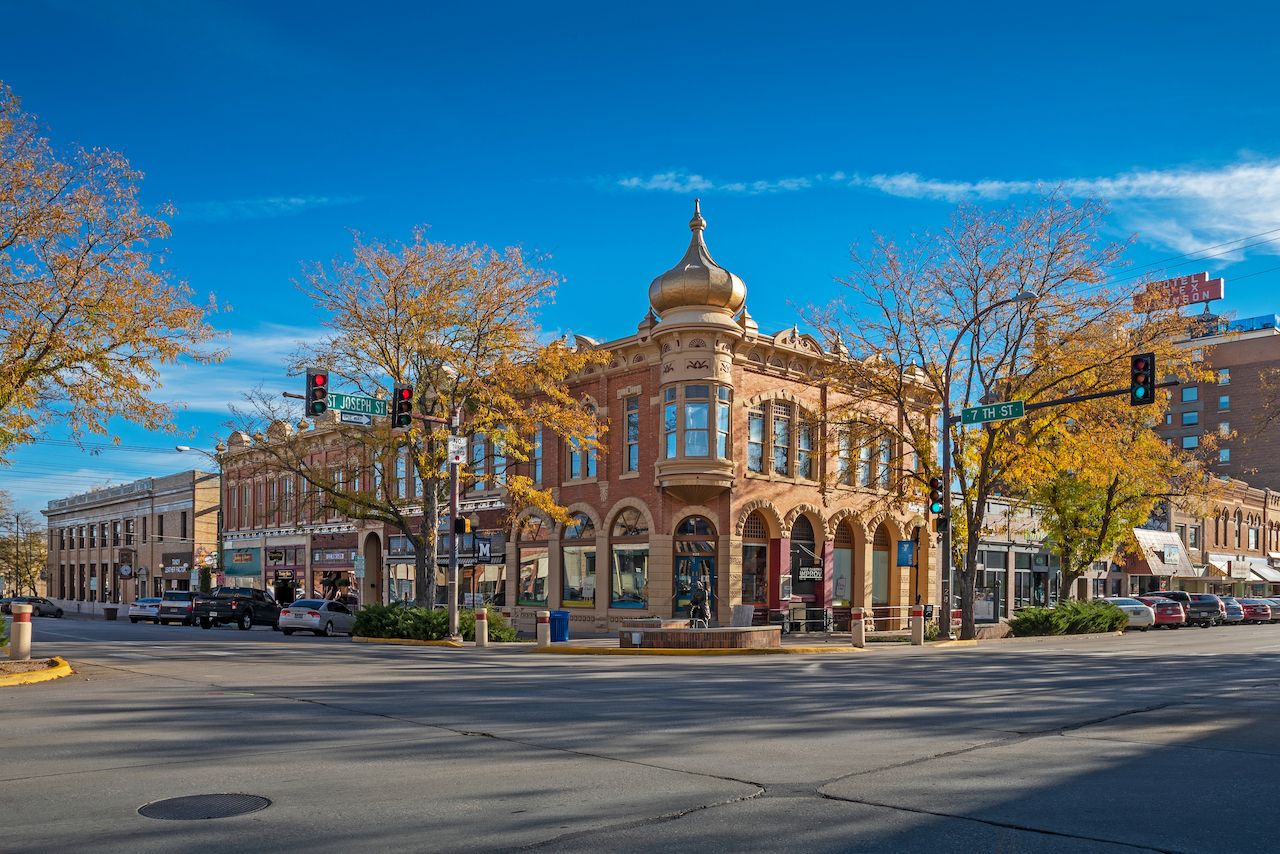 Photo: James Gabbert/Shutterstock
Western South Dakota is more Rocky Mountain than Great Plain, and that's the first thing you'll notice when you're here. Sitting on the edge of the Black Hills National Forest, within minutes you'll be driving along the incredible Spearfish Canyon, counting bison in the unparalleled Custer State Park, hiking through rock mazes and to waterfalls, or hanging out with presidents at Mount Rushmore.
Back in town, you'll snap photos with apatosauruses at Dinosaur Park, be immersed in rainbows down Art Alley, catch live outdoor concerts on Main Street Square, and pop back brews in an old fire station. But odds are, you'll be back outdoors tomorrow.
7. Medora, North Dakota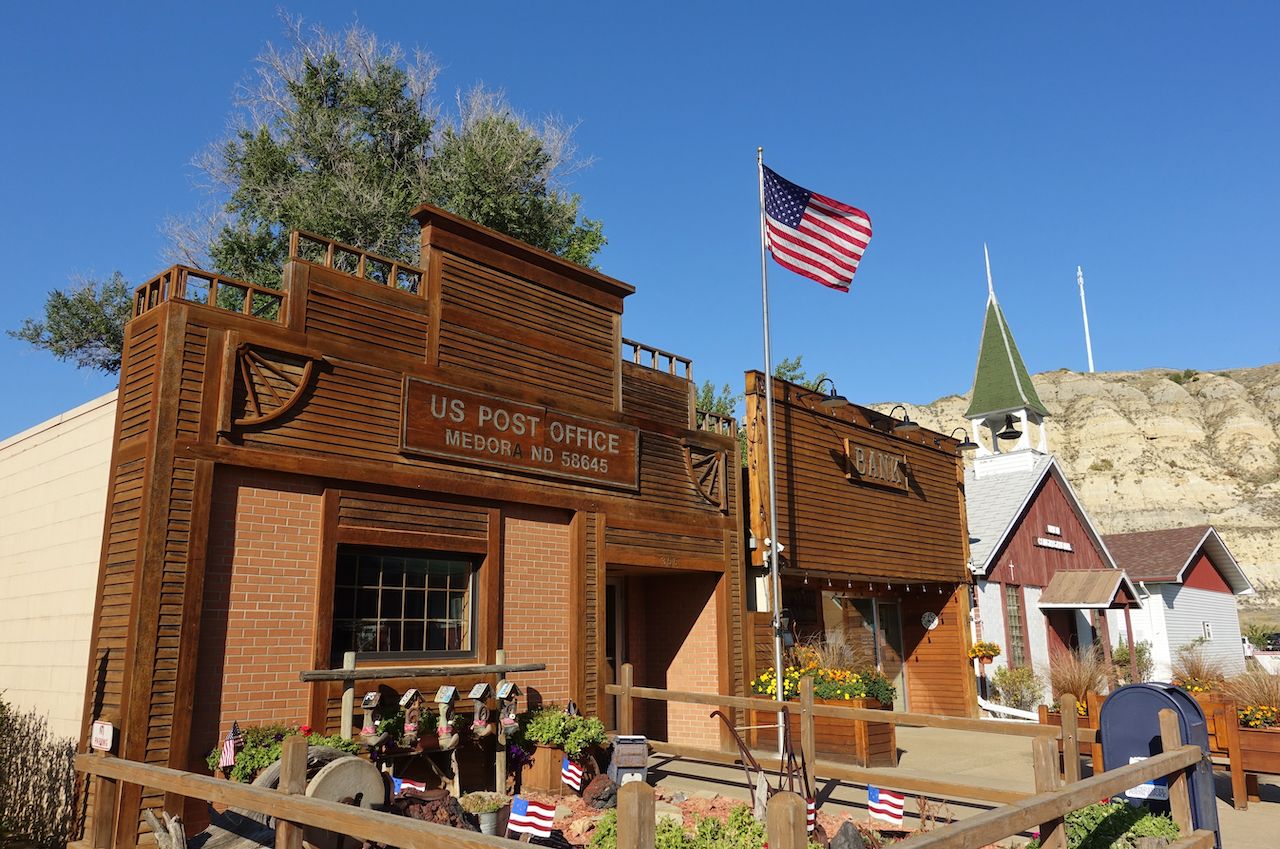 Photo: EQRoy/Shutterstock
You might think you're in the Midwest, but Medora is full-on cowboy country. Right outside Theodore Roosevelt National Park, this town on the Little Missouri River is barely more than nine square blocks with a population of 112. Here, it's all about the call of the wild.
Start at one of the three separate units of the national park. You can conquer the South Unit's 36-mile scenic drive via the entrance that's right in town. The North Unit is where you can count prairie dogs and bighorn sheep, or wander along the Painted Canyon Nature Trail through the park's beautiful badlands. The Elkhorn Ranch Unit is a bit of a drive, but it's where you'll find Roosevelt's backcountry. This is the 26th president's home ranch, and there are no visitor centers, facilities, or scenic roads. All that remains is the wide-open ranchlands and the foundation of his cabin, along with a few displays of his writings on the site.
After your national park adventures, stop by the North Dakota Cowboy Hall of Fame, and top off the day with a drink at Theodore's Dining Room at the Rough Riders Hotel. You could stay there, but in true Roosevelt fashion, consider tent-camping on the edge of town.
8. Lanesboro, Minnesota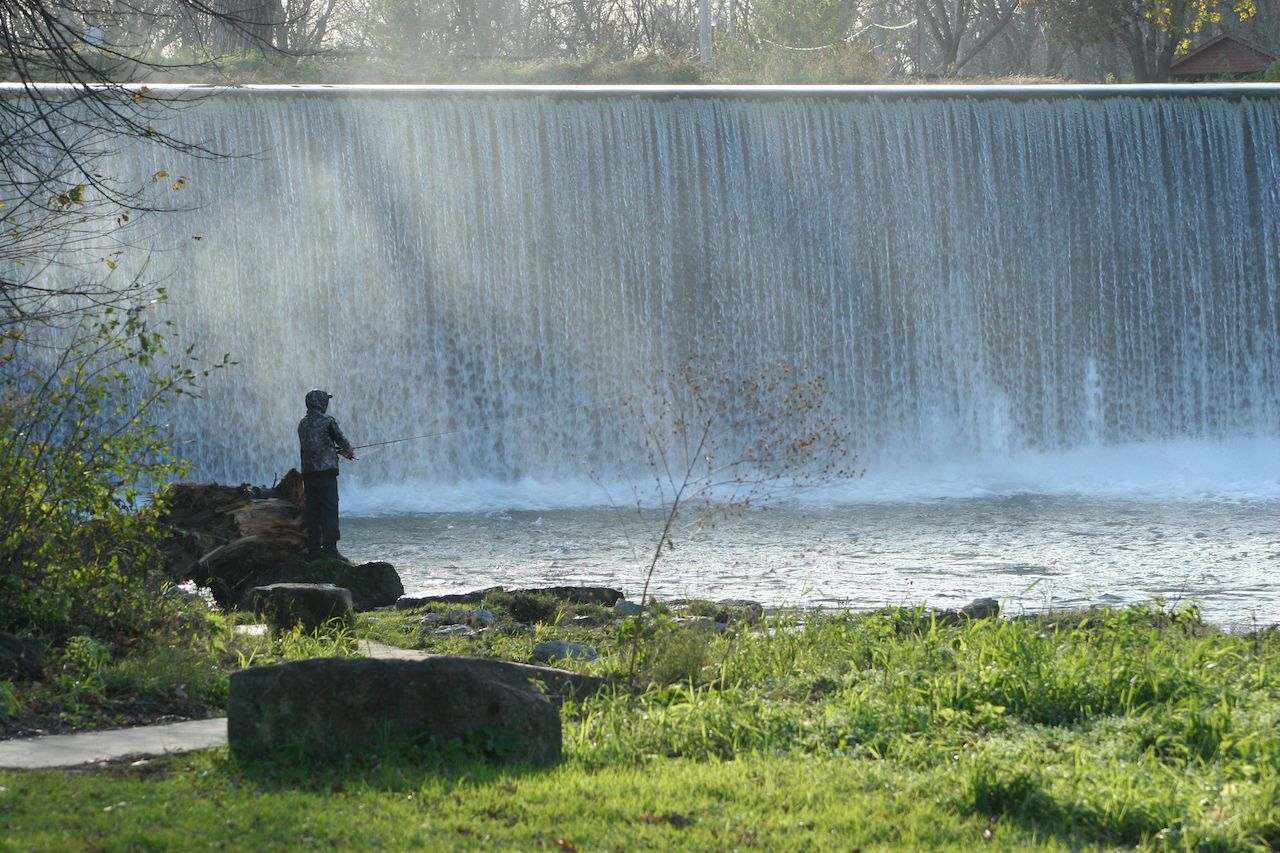 Photo: Michael Seiler/Shutterstock
Time slows down in Lanesboro. Here, it's easier to find a B&B than a hotel, live theater than 2:00 AM nightlife, 19th-century architectural gems than contemporary art. Sitting below the high bluffs of the surrounding Root River Valley, you might wonder where (and when) you stumbled upon this tranquil Midwestern village.
Its population of 750 will add to your confusion. You'll wonder how this little hamlet got a professional theater. Likewise, you'll want to know how it happened upon one of the most scenic bike trails, Root River, and some of the best fly fishing in the Midwest. You may also be curious about how it holds onto art studios and Amish shops, as well as onto homegrown bakeries and craft breweries. Well, when you get here, you can ask.